The craze for fast food has always been overwhelming among citizens of different cities and towns all over the world. Chipotle Mexican Grill is one of the entrepreneurs that capitalized on this desire to form an entity that offers fast food joints in different urban centers.
It is a Mexican food chain outlet that was founded in 1993. It serves various types of food including tacos, vegetarian dishes, meat and burritos among others. It majorly operates in the US, Canada, UK, Germany, and France. As of 2016, it had a total of 2250 outlets in different parts of these countries. Its brand value stands at $5.8 billion and here are some of its competitors in the industry;
Top Chipotle Competitors
1) McDonalds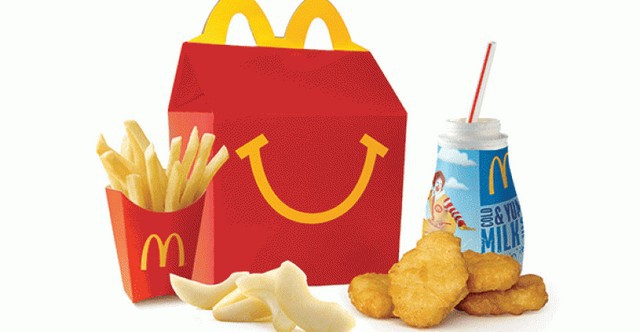 McDonald's is perhaps the most famous fast food chain in the world. It was founded by two brothers, Richard and Maurice in California in 1940. It has since spread and has its outlets in almost all the major cities and towns all over the world. It is dominant in the US where it has over 14,200 restaurants and about 23,000 restaurants in international other towns.
It is regarded as the highest fast food chain restaurant by the brand value of close to $100 billion and a global revenue of about $25 billion. It offers stiff competition in this industry due to its dominance in most of the cities in the US hence capturing a more significant market share making it a player to beat. Because of its massive presence, McDonalds is the number 1 amonst all Chipotle Competitors.
2) KFC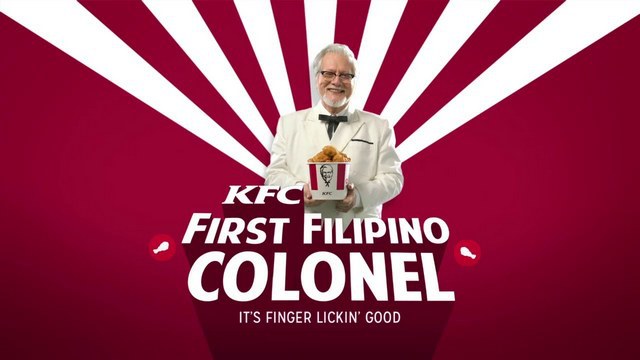 Kentucky Fried Chicken, KFC is an American restaurant chain that specializes in preparing and serving fried chicken to its clientele. It has its headquarters in Kentucky and also regarded as number two after McDonald's on the basis of sales volume. It was the first American based fast food chain to ever open outlets in other countries including Mexico, Canada, Jamaica and UK among others.
Currently, it has over 20,000 restaurants both in the US and other nations. KFC has since expanded its menu from the original fried chicken to a wide range of chicken products, French fries, soft drinks, breakfast meals, and desserts.
3) Starbucks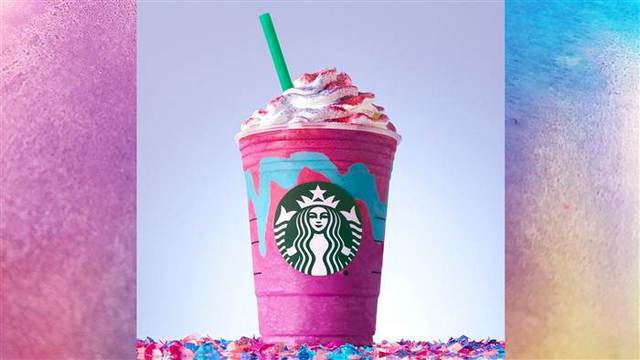 Starbucks was formed as a result of a partnership deal in 1971 in Seattle, Washington. The partners initially sold roasted coffee beans until they sold it to one of the employees in 1987 it's when Starbucks started to sell coffee. The last decade saw Starbucks' annual revenue increasing in threefold hitting over $21 billion.
About half of the Starbucks' coffee shops are found in American urban centers, but it has nonetheless established about 25, 100 stores in total all over the world as of the second quarter of 2017. It recorded a worldwide revenue of more than $21 billion and also regarded as the leading coffee shop in the world by sales. Although Chipotle is not into Coffee much, but the other alternate offerings of Subway make it one of the stronger Chipotle Competitors in the group.
4) Subway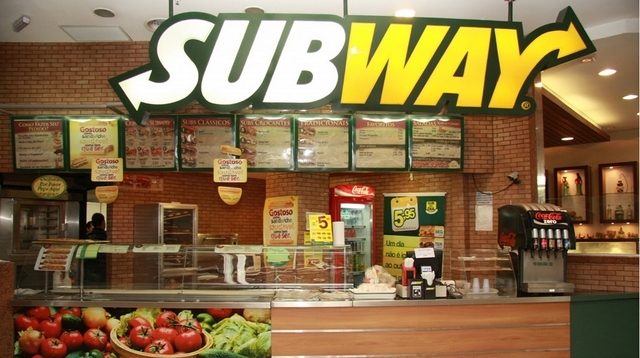 Subway is a renowned American fast food outlet chain that specializes in offering submarine sandwiches. This restaurant was founded in 1965 with headquarters in Connecticut but was later rebranded in 1966 and began franchising its stores in 1970. It has managed to expand its operations in more than 11 countries including UK, Canada, Germany, Mexico and other parts of the world.
In the recent past, Subway restaurants in the various countries of operation have increased and estimated to be over 44,000 stores as of 2016 fiscal year. On the contrary, the number of Subway stores located in the US decreased in 2016 making it the first time in close to 10 years when such a reduction was happening.
5) Pizza Hut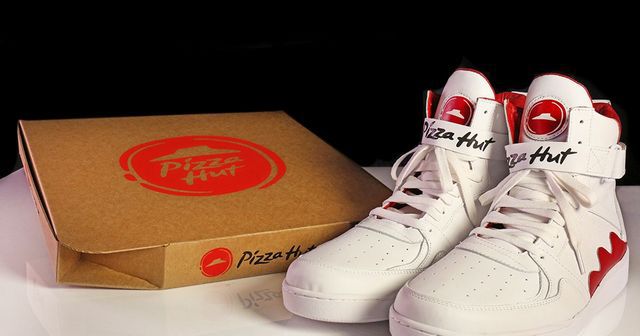 Pizza Hut is an American fast food chain that specializes in offering Pizza and other foods including dessert and past among others. It has over time spread into various parts of the world including China and India as some of the Asian countries it enjoys huge liking. Currently, Pizza Hut has over 7,700 restaurants under its stable in the countries it's operating in.
Pizza Hut also records an average US sales of $740,000 per system unit making it one of the largest Pizza chain outlets in the world. Other additions to its menu include Buffalo wings, Italian and American Cuisines making it possible to reach out to people with different preferences in every country.
6) Domino's Pizza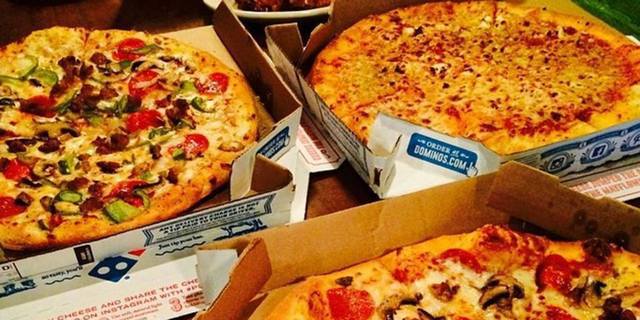 Domino's Pizza is among of the prominent fast food enterprises in the world that specialize in pizza delivery and take-out. It was founded in 1960 in Michigan, US as a one store operation but has with time spread its services in different countries across the world. It currently has about 14,000 stores operating under its brand worldwide with a net revenue of nearly $2.5 billion. Dominion's Pizza net revenue currently stands at approximately $215 million per year.
It is ranked among the top largest pizza chain stores in the world and also considered at number two after Pizza Hut regarding sale volume and number of locations. Due to its fast delivery and widespread distribution, Domino's pizza is one of the Chipotle Competitors.
7) Burger King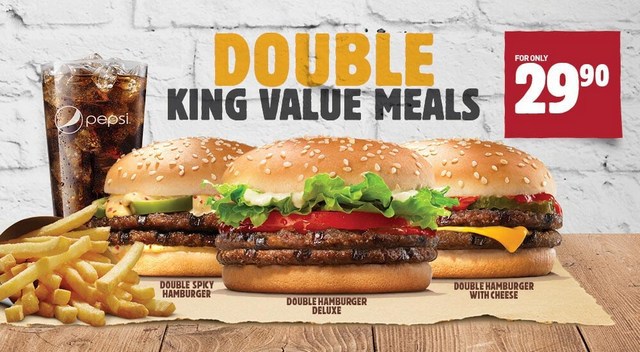 Initially, Burger King was known as Insta-Burger King. It was established in the year 1953 in Florida US. It is among the leading US-based fast food restaurants that have spread its operations in a different location all over the world. It is one of the highly rated fast food service brands in the world, and it is estimated that in the US, it serves close to 54 million customers every particular month.
 It has gotten to a franchised entity in the recent past with close to 15,500 outlets. The number of their business locations have however increased every year, but it is currently estimated that the company fully own only 71 stores. Its annual net income worldwide is about $233 million.
8) Dunkin Donuts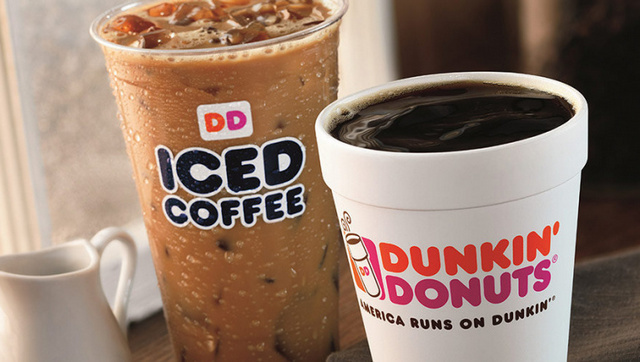 Dunkin Donuts is a quick service restaurant chain that specializes in providing doughnut and coffee. It is based in Canton, Massachusetts but has over the time expanded and become among the top-ranked baked goods and coffee restaurant chain globally. Some of the products that this chain restaurant offers include baked goods, doughnuts, bagels, sandwiches, soft drinks as well as hot and iced beverages.
Dunkin Donuts has its operations in more than 50 countries including Canada, Mexico, UK, Germany, France, Japan and many other nations in the world. It also has more than 13,000 stores in these countries of operation making it one of the leading food outlet in the world.
9) Taco Bell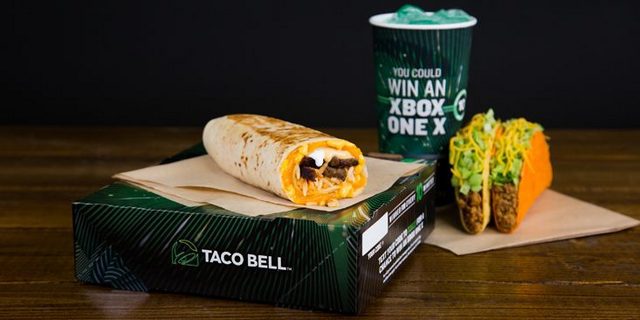 Taco Bell is an American quick service foods chain of restaurants with headquarters in Irvine, California. It operates under the Yum! Brands Inc. They serve a wide range of foods in their menu including nachos, burritos, tacos, and quesadillas among others. As of the end of 2016, it was operating in 22 countries with a total number of 6,604 restaurants in the respective countries.
The continued expansion and entry in new countries in the recent past is a clear indication that Taco Bell client base and locations have immensely increased in 2017 with a rough estimate of about 500 new stores in 2017 alone.
10) Wendy's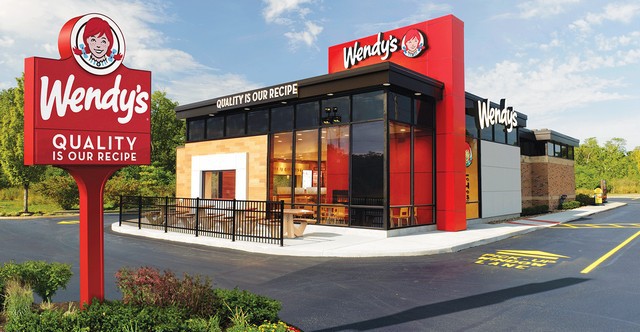 Wendy's is a leading multinational quick service food restaurant that is based in Ohio, US. It is regarded as the leading fast-food chain after the giant McDonald's. Its first outlet was founded in 1969 in Columbus, Ohio and it grew up so fast in less than seven years it had already opened 500 restaurants in the US and abroad. Wendy's own more than 100 quick service restaurants in Florida alone and a total of about 5,500 franchised restaurants in the US. It is a strong competitor in this industry trying out hard to match the likes of McDonald's dominance in the industry.
11) Tim Horton's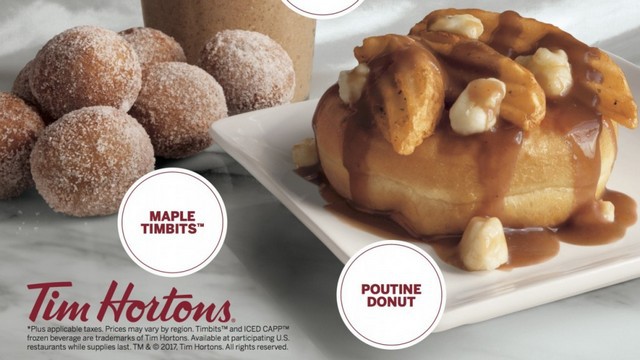 Tim Horton's is a coffee chain of restaurants based in Ontario, Canada. It was established in 1964 by Tim Horton, a Canadian Hockey player. It formerly specialized in offering coffee and doughnuts but later expanded its menu and currently serves a wide range of food including beverages, sandwiches, baked products and breakfast menu among others.
It currently dominates the fast food stores chain in Canada with presently over 4000 stores. Tim Horton's was however involved in a merger agreement with Burger King in 2014 in a deal estimated to be over $11 billion. The two parties were apparent that the agreement had nothing sinister, but it was utterly informed on the grounds of prospective growth.
12) Papa John's Pizza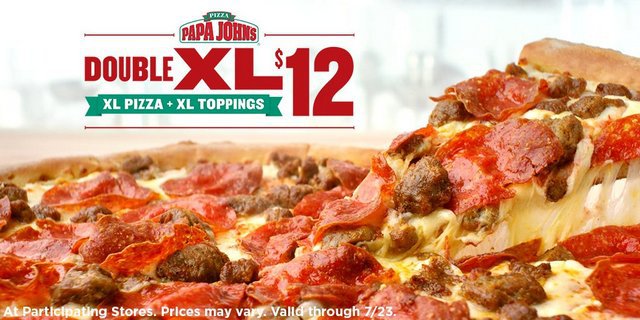 It is one of the leading American quick-service outlet franchise company, which specializes in delivering pizza and take-out. It currently has approximately 5000 stores in the US and other different parts of the world. It has a significant number of employees in all of its franchised outlets that are estimated to be approximately 25,000. Papa John's Pizza has managed to be a fierce competitor especially in Pizza delivery, where it is ranked as the third largest entity.
 It continues to grow and spreading further by opening more and more outlets in various countries in all the six continents. It, therefore, places it in a better position of becoming one of the strong competitors in the fast food industry especially with the continued determination and quality service offered.