Vaseline, a popular personal care brand is a petroleum jelly body lotion. It is owned by Unilever.  Vaseline has a plain petroleum jelly and also has various selections of lotions, skin creams, cleansers, soaps, and deodorants. The company was established during the year 1872.
Few of the famous Vaseline products are soaps, petroleum jelly, cleansers, lotions, deodorants, and lotions. These products are much preferred by customers and people like to continue with this brand once they start using it.
It is the largest consumer products companies. Vaseline products meet the specific requirements of consumers and are available in all food retail and drug stores and it has its existence in about 70 countries.
Through this article, let us discuss the top Vaseline competitors.
1) Nivea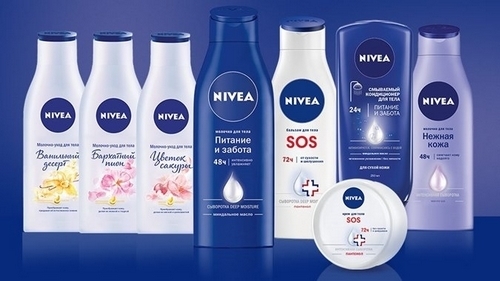 A top Vaseline competitor, Nivea is a popular personal care product company that was established during the year 1911 and headquartered in Germany. Ever since the company has formed, its products are devoted to skin care. This product is vastly used by many people and they even carry it with them at all times.
Their famous product is the cold cream that dominates the cold cream market. It is the best cream that is suitable for any colder regions. Due to the dominance, it faces in the market; its brand equity is always at the high for which it has received a huge recognition as well. It has about 20 products and it has its existence in about 20 countries.
This cream has been well-placed in the platform of 'Gentle care' and 'Wellness'. It has a huge brand recall and also a strong distribution network. The main brand element is their pack of blue and white.
Due to their great brand visibility and excellent advertising, Nivea is considered one of the top Vaseline competitors.
2) Ponds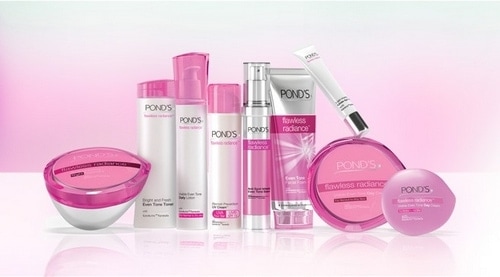 Yet another Vaseline competitor, Ponds is a popular brand of beauty and healthcare products. It is a beauty product company that is owned by Unilever. Having introduced during the year 1846, this company serves the customer worldwide. The company believes that softness is beautiful, precious, and powerful.
The company manufactures and sells many personal care products by joining hands with the Hindustan Lever Ltd. The various products that the company produces are petroleum jelly, cold cream, face wash, talcum powder, and soap. Ponds are a well-recognized brand in the United States. It concentrates more on vanishing cream which became famous as the ad campaign involved celebrities.
The company delivers new products that are customized to the skincare needs. It produces great products which help to restore the skin's natural balance thereby helping women across the world to take care of their skin. Products are available for aging and whitening as well. Their products are toxic-free.
Due to their great quality products, Ponds is considered one of the top Vaseline competitors.
3) Lakme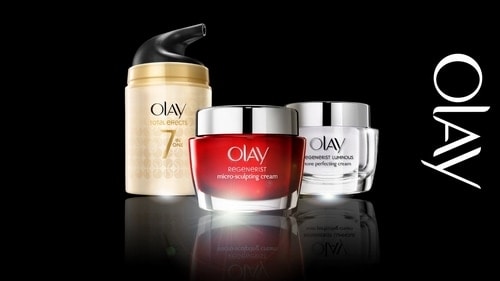 Also a top Vaseline competitor, Lakme is an Indian cosmetic brand owned by Hindustan Unilever. Established during the year 1952 by J.R.D Tata, it is a well-known beauty and cosmetic industry. Lakme's products motivate many women to showcase their beauty in a unique and confident way. Their products also enable them to realize the strength of beauty.
The company brings out great products and services for the needs of women. The company targets women who look for personal care items like cosmetics, hair styling, and skin care brands. Having been in the beauty industry for more than 60 years, Lakme is the first major beauty brand in India and has about 1200 sales outlets.
The company has a huge range of products and services to their customers. The company has a strong market share across India. The company has excellent beauty expert professionals innovate various kinds of products to suit the skin and beauty requirement. The company also owns a salon with its brand name.
Due to their great products and also having the celebrity Kareena Kapoor as the ambassador, Lakme is indeed a top Vaseline competitor.
4) Olay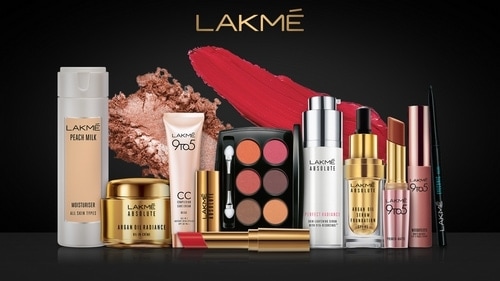 Originated from South Africa in the year 1949, Olay was known with the name Oil of Olay. It is a well-known beauty brand which is owned by Procter & Gamble. Being a famous personal care brand, Olay is strongly associated with FMCG sector and is recognized as a billion-dollar brand.
The various products of the company are facial cleanser and moisturizer, daily treatment, and anti-aging creams. The company's products are defined for various kinds of skins. Their products are good and meet the quality. Olay's products are easily accessible at many places like malls, discount stores, supermarket, and beauty stores.
Over the years, the company has established a strong brand name and due to which the customers associate the brand with the advertisement they showcase. As it has a strong parent brand, it is easily available to a large customer base. It uses the Procter & Gamble's distribution network for reaching out to the customers.
Due to their great products and their availability, Olay is considered one of the top Vaseline competitors.
5) Johnson and Johnson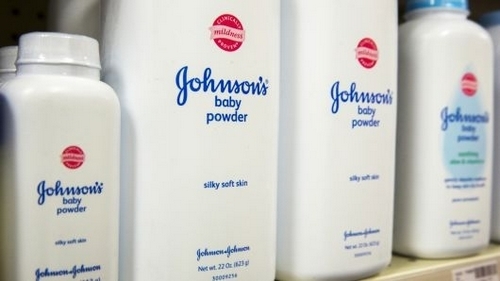 A well-known brand, Johnson & Johnson Company is an American multinational company that is a manufacturer of medical equipment, pharmaceutical, and consumer goods. The company was established during the year 1886 and is headquartered in New Jersey, United States.
The company produces various products related to baby care, oral care, and also beauty products. Johnson & Johnson baby products have a strong brand image. It has a strong presence with each of their products. The company has many brands that help them to gain visibility and also occupy larger shelf space of stores.
This brand is the most trusted brand and preferred by many medical professionals and parents across the world. The company has an excellent distribution network and makes their products available to their customers through medical stores, retail outlets, and supermarkets.
As this brand is regarded as a top healthcare provider, Johnson & Johnson is considered one of the top Vaseline competitors.
6) Clinique

Also regarded as a top Vaseline competitor, Clinique is a consumer goods company and manufacturers products related to cosmetics, skincare, fragrances, and toiletries. The company was formed during the year 1968 and is headquartered in New York, United States. It is a subsidiary of The Estee Lauder Companies.
The company produces various products like cleansers, moisturizers, exfoliators, eye and lip care, makeup removers, body care products, anti-aging creams, and hair care products. Clinique also offers various products for men like shaving products, skin care, and grooming products.
Clinique products are available in retail shops and also online. Due to their excellent marketing campaign, this brand is recognized among people. The products of this brand are customized and are chemical-free. The company manufactures many products and is available in many locations.
As they produce high-quality products, Clinique is considered one of the top Vaseline competitors.
7) Garnier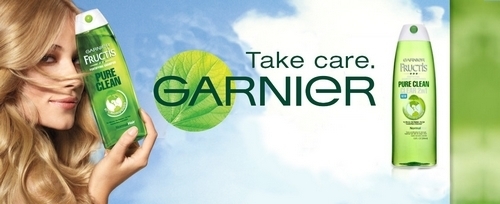 An excellent skin, cosmetics, and hair care brand, Garnier is a top Vaseline competitor. The company was formed during the year 1904 and is headquartered in France. Started as a producer of hair lotion, the company gradually expanded its production in into skin and cosmetic as well.
This brand is known for using flowers, fruits, seeds, and buds for their products. The ingredients that are used in the products are taken using the latest techniques. Garnier makes use of natural fruit-based ingredients for producing hair and skin care products.
This brand has a strong association with L'Oreal and due to this,it has got an instant acknowledgment among the customers. Each of Garnier's products is designed for a specific problem. For example, they produce specific creams for dry skin, pimples, clear skin, specific shampoos for itchy scalp, hair fall, dandruff etc.
Due to their great products, Garnier is considered one of the top Vaseline competitors.
8) Dove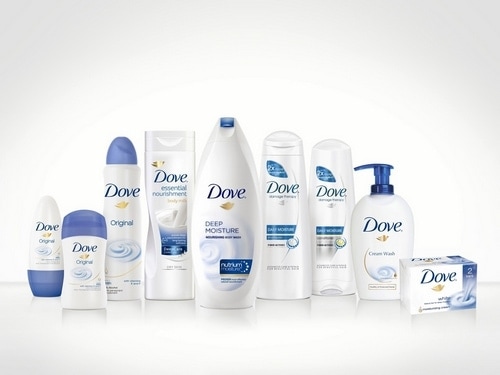 Yet another top Vaseline competitor, Dove is owned by Unilever. It was introduced during the year 1955 and is headquartered in the United Kingdom. Their products are available in almost 80 countries and they produce products for men, women, and kids. Dove soap is a famous product that is a big hit.
Apart from soap, the company produces creams, hair care products, and deodorants. The deep moisturizing cream of Dove is a big hit among the customers. The creams are so effective on the skin. Their products target women of all age group and it also makes women realize the importance of personal beauty.
The famous and attractive logo of Dove specifies the outline of the bird which is highlighted in the brand's name. This brand has an excellent market presence. It also ensures that their products do not leave any remains on the skin. Their products are available across a wide chain of networks in leading supermarkets, retail stores, and online.
Due to their brand value and various products, Dove is considered one of the top Vaseline competitors.
Conclusion
Skin care is an essential activity to enhance the appearance. The cosmetic industry focus on producing the best products to meet customer demands. Vaseline makes use of their skilled professionals and researchers to produce the best products for their customers
If you liked this article, we bet that you will love the Marketing91 Academy, which provides you free access to 10+ marketing courses and 100s of Case studies.