Dove is a popular brand of personal care products, owned by Unilever. It is considered as the home for real beauty. It is originated from the United Kingdom. Dove has been working towards making beauty a great source of confidence.
The various products of Dove are manufactured in many countries like Argentina, Brazil, China, Canada, Germany, Indonesia, India, Ireland, Japan, Netherlands, Pakistan, Poland, South Africa, Thailand and the United States. The various products manufactured by Dove are deodorants, body washes, beauty bars, lotions, and facial and hair care products. Basically, the dove products are produced from synthetic surfactants, vegetable oils, and salts of animal fats.
Through this article, let us discuss the various Dove competitors.
Dove Competitors in Beauty segment
1) Olay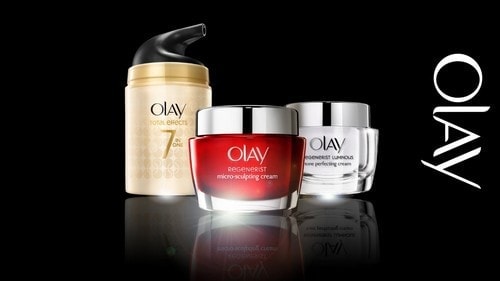 Olay was originated from South Africa during the year 1949. It was initially popular with the name Oil of Olay. Olay had a unique marketing campaign. It did not describe the product as a moisturizer or a beauty product in its packing. They had the slogan as "Share the secret of a younger looking you" and it mentioned about the beauty secret of using oil of Olay.
During the year 1985, Olay was acquired by Proctor & Gamble. Over the years it has been recognized as one of the billion-dollar brands. Their various products fall under the category of facial cleanser, daily treatment, facial moisturizer, BB cream, age protect, and classics.
The facial cleanser products include foaming cleanser, white radiance brightening foaming cleanser, moisture balance foaming face wash with Vitamin E, and face wash with Aloe. The daily treatment includes products related to eye treatment and serum. Olay produces moisturizing cream for day, night, and sun. The Olay Age Protect Anti-ageing Cream is the cream for age protection. Due to their various products, Olay is regarded as one of the top Dove competitors. 
2) Nivea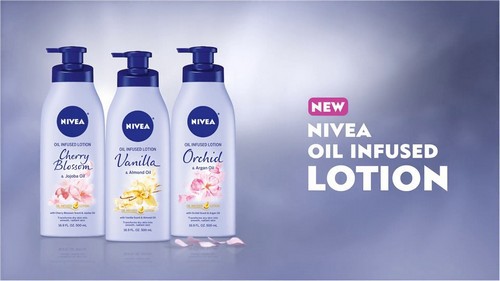 Also regarded as a top personal care brand, Nivea is a German brand that was introduced in the year 1911. It is focused on various products for body-care, face, sun, men, and highlights. It is considered as one of the leading companies in the field of skin care. The products of Nivea cater to the needs of our customers.
Nivea Face Care products are produced to offer the right products for all the skin types and ages. Their various face products are purifying face wash, total face cleanup, refreshing face wash, skin refining scrub, Nivea crème, Nivea soft, dark spot reduction face wash, oil control face wash, and all in one face wash.
Nivea Body products offer a wide range of creams that suit all types of skin. The various products are Nivea cream, Nivea soft, Nivea fresh pure shower gel, oil shower gel, Crème care shower gel, nourishing body milk, and body lotion.
Nivea Deocaters to the requirements of various consumers across the globe. It provides superior deodorant protection that has been trusted care from Nivea.
Nivea Sun offers the sun protection creams that are more important for all individuals. Their products are Protect & Fresh, and Refreshing Sun Lotion.
Nivea men offer various products for men to make them feel good and be well-groomed in their looks. The products are Nivea Men Protect & Care, Moisturizing After Shave Balm, and shaving gel. Due to their wide range of products, Nivea is considered as one of the top Dove competitors.
3) Clinique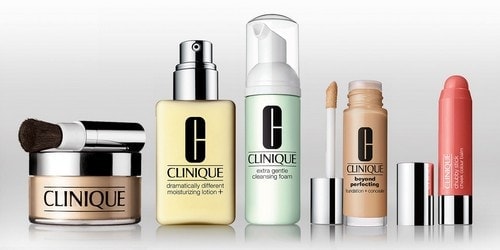 A well-known American brand, Clinique was established in the year 1968.It is a personal care and cosmetic company that produces toiletries, skin care products, cosmetics, and fragrances. It is basically sold in high-end department stores in the USA.
This brand is best suited for this having sensitive or problematic skin. It is considered as one of the biggest skin care and cosmetic brands in the world. Clinique stores are seen in across 135 countries in the world. The products of Clinique are free from allergies and fragrance. It also has some non-comedogenic makeup products whose prices are little more.
The various skin care products are cleaners & makeup, removers, exfoliators & masks, eye & lip care, hand & body care, and moisturizers. Clinique also produces various products for concern like anti-blemish, age prevention, dark spots or uneven skin tone, dryness, lines & wrinkles, pores, and sun protection.  Clinique also produces various makeup products for face, eye, and lips. Their products for face include blush, bronzer, concealer, foundation, and powder.
For the eyes, Clinique produces brows, eyeliner, eyeshadow, and mascara. Lipstick and lip gloss for lips. As Clinique is one of the fastest growing personal and cosmetic companies, it is considered as one of the top Dove competitors.
4) L'Oreal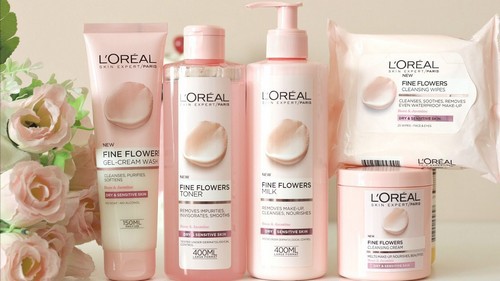 A popular French company, L'Oreal is the leading company in the personal care and cosmetic industry. The company is headquartered in France and was established in the year 1909. It has an annual sale of various products of about $27.2 billion dollars.
L'Oreal's products are categorized for makeup, skin care, hair color, hair care, and men. Loreal'spopular brands are L'Oreal Paris, Garnier, Softsheen and Maybelline New York. Few luxury brands like Giorgio Armani, Lancome, Yves Saint Laurent, and Kiehl's.
L'Oreal's makeup products are catered for eyes, face, lips, and nails. They even produce makeup tools.  L'Oreal produces various skincare solutions for the beauty needs. The various skincare products are developed with great care and tested with top scientists.
Their skin care products are cream, mask, day cream, eye cream, night cream, makeup remover, mist, serum, sunscreen, cleanser, scrub, and toner. Their skin care products treat for various skin types.
L'Oreal hair color makes the user feel young with their excellence cream and the various colors. The hair care products are permanent hair color, semi-permanent hair color, and temporary hair color. They even produce various hair care products like to beautify the hair.
They are shampoo, hair conditioner, oil-in-cream, serum, and masque. As L'Oreal is a leading brand in personal care and beauty products, it is considered as one of the top Dove competitors.
5) Lancome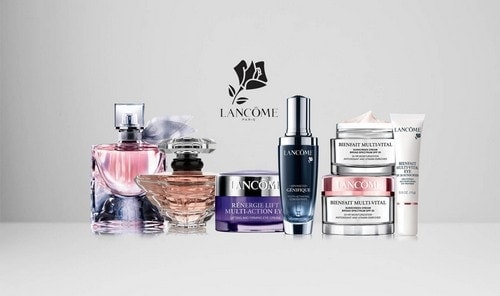 Lancome is a French company founded almost 83 years ago. It is a part of L'Oreal luxury products and manufactures skin care, perfumes, fragrances and make-up products. The various skin care products are cleansers & toners, moisturizers, face and eye serum, eye, and lip care, men's skin care, body care, sun care, masks, exfoliators, makeup removers, self-tan, and facial peels.
Their skin care products help to brighten the skin with flawless and perfect skin. Lancome produces various makeup products for face, eyes, lips, and nails. Their products cater to the requirements of the customers whether they are looking for trend products, classics or basics. Lancome' perfume provides a new signature scent.
They have huge varieties of perfumes for men and women. Lancome products are available to their customers through their online stores also. The company provides special offers for online customers. They also have the membership scheme where the customers can earn points each time when they purchase their products. Due to their various products, Lancome is considered as one of the top Dove competitors.
6) Neutrogena

Neutrogena is an American brand of skin care, cosmetics, and hair care, headquartered in Los Angles, California. Founded in the year 1930, their products are distributed across 70 countries. It is dermatologist tested skincare brand and offers many products for hair and skin care. It is a brand of Johnson & Johnson Company.
They produce various makeup products for eyes, face, and lips. They even produce makeup removers.  The eye makeup products make the eyes stand out and also that matches the color of the skin. The face makeup products provide the user with beautiful makeup that takes care of every skin.
Their skin care products provide facial cleanser, moisturizer, cream, serum, and masks. It also provides acne concern, aging skin concern, dark circles cream, dry and sensitive cream, and oily cream.
They also manufacture sunscreen cream for adult and kids. The sun products are in the form of lotions, sprays, and sticks. As Neutrogena has gained acceptance in the medical profession and due to their available products, it is regarded as one of the top Dove competitors.
7) Estee Lauder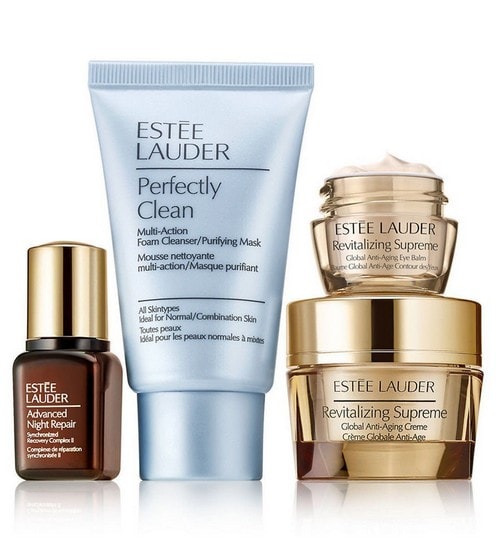 A well-known cosmetic company, Estee Lauder is an American brand headquartered in New York, United States. This brand is famous for various skin care products, makeup products, hair care products and fragrances. It produces many products that are spread globally through various channels like retail stores, online commerce, etc.
Established in the year 1946, Estee Lauder started its journey in manufacturing four products like cleansing oil, all-purpose crème, skin lotion and crème pack. Later it expanded its production to various other products for cosmetics, fragrances and hair care.
Estee Lauder produces various products for face, eye, and lip makeup. The various products for face makeup are contouring, foundation, concealer, bronzer, powder, primer, and compacts. For the eye makeup, their products are contouring, eyeshadow, mascara, eyeliner, and brow pencil. Lipstick and lip gloss for lip makeup.
Apart from these products, Estee Lauder produces advanced products like Advanced Night Repair which helps to repair renews and hydrates the skin. The various products under Advanced Night Repair are Advanced Night Repair night cleansing balm, Advanced Night micro-cleansing foam, and Advanced Night Repair Eye. Due to their various kinds of products, Estee Lauder is considered as one of the top Dove competitors in the world.
Dove Competitors in Baby products
8) Johnson and Johnson (For baby products)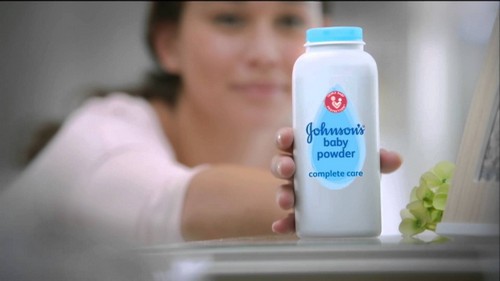 Johnson cosmetic brand is a private business that is formed in Chicago, the United States of America in the year 1954. It is known for manufacturing hair care and cosmetic products. Cosmetics belong to the safest category of products.
Every cosmetic product of Johnson has been designed to meet the strict safety standard. Johnson takes responsibility for ensuring safety in the products. Johnson conducts regular and specific tests for the products and their ingredients used. The safety information is shared with health authorities. The products are registered under US FDA.
Johnson has their beauty product sales for about $5.9 million which includes baby, skin and oral care products. The most famous brands of Johnson are Johnson's Baby, Neutrogena, Aveeno, and Listerine. The well-known baby products are the baby wash, cream, cotton buds, diaper cream, gift packs, hair care, lotion, nappy pads, oil, powder, soap, shampoo, and toothbrush. Due to their various available brands, Johnson is regarded as one of the top Dove competitors in the world.
9) Himalaya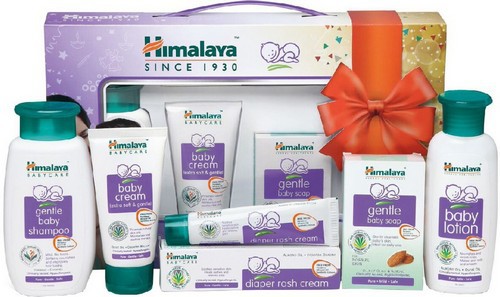 A well-known drug company, Himalaya was established in the year 1930 in Bangalore. It started its production of various products with the intention to eradicate the old system of medicine and to bring in Ayurveda to the society. Since its formation, the company has been focused on developing safe, natural and advanced remedies. It helps people to lead a healthier life. The health and personal care products of Himalaya are recommended by almost 400,000 doctors worldwide and have consumers in about 90 countries.
Himalaya is well-known for baby care products. It nourishes the baby's skin with nature. The various products are baby cream, baby lotion, baby powder, and diaper rash cream, gentle baby bath, moisturizing baby bath, and gentle baby shampoo, gentle cleansing baby wipes, moisturizing baby soap, and nourishing baby oil.
Apart from the baby care products, they also produce various products for face care, body care, hand & foot care, hair care, baby care, health care, and oral care. The various face care products are face wash, face scrubs, face masks, face creams, facial wipes, fairness, eye care, and lip care. The various products for body care are general purpose cream, body lotions, and soaps. For the hair, they produce shampoo, conditioners, hair creams, and hair oils.
The healthcare products are pain balm, cold balm, anti-stress massage oil, pain massage oil, muscle and joint rub, and antiseptic cream. Due to their various available products, Himalaya is regarded as one of the top Dove competitors in the world.
Dove Competitors in Soaps & Shampoos
10) Lux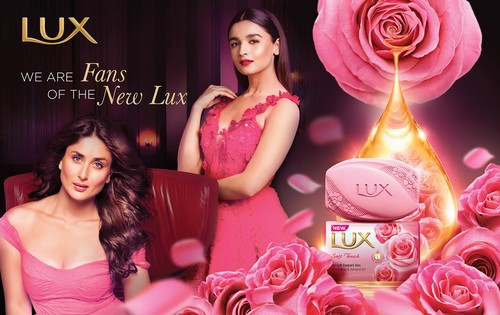 Lux is a famous beauty brand whose products help the users to shine. The company's business operation includes manufacturing cosmetics, perfumes, and other toiletries. They manufacture products for skin, body, hair. The bath and body products of Lux are prepared from the finest ingredients and the user will enjoy the shower.
The magic spell body wash is a fragrance of rare black orchids that will last up to eight hours after the shower. The soft touch body wash is finely scented. The fragrance of fresh blooming Jasmines is felt in the velvet touch body wash.
The bars of Lux get a plush lather and they are prepared from the finest ingredients. Every care is taken care that the skin is cleansed and moisturized. Due to the various products, Lux is considered as one of the top Dove competitors.
11) Pears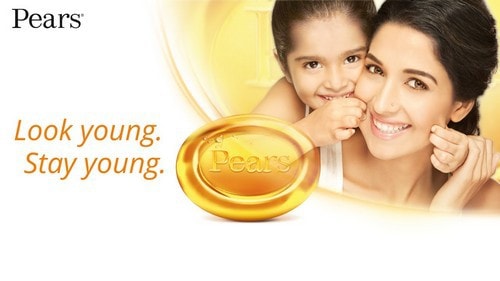 A well-known soap brand, Pears has been manufacturing soap since 1807. It was established in London. It is the world's first translucent soap. The pears soap is manufactured in a different way as compared to the other soaps. Tallow and other fats are mixed and saponified by an alkali in methylated spirits. The soap bars are produced in 75 g and 125 g.
The various products of Pears soap are Pears oil clear & glow soap bar, Pears pure and gentle soap, and pears soft and fresh soap bar.
The Pears pure and gentle bar is the oldest of all the pears soap. This soap is enhanced with natural oils and glycerin. This will moisturize the skin to keep it smooth and flexible. The soap is very gentle and it does not break or dry out the skin. Due to their brand, Pears is considered as one of the top Dove competitors.
12) Sunsilk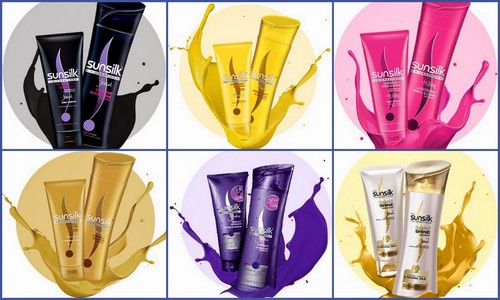 Also regarded as a top Dove competitor, Sunsilk is a popular hair care brand that is produced by the Unilever group. Founded in the year 1954 in the United Kingdom, Sunsilk products are available in most of the countries. It is considered as the top hair care brand.
The various hair products of Sunsilk will keep up the hair in good form.  It has various shampoos and conditions for hair care like thick and long, soft and smooth, perfectly straight, long and healthy, stunning black shine, and hair fall solution.
The hair care products of Sunsilk are simple, vibrant, scented, and colored. It stands shoulder to shoulder with every step. It helps to keep the hair strong and well-groomed. Due to their brand and various products, Sunsilk is considered as one of the top Dove competitors.
13) Pantene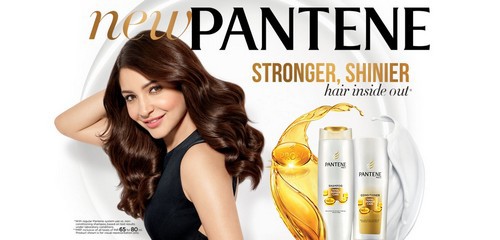 One of the famous American hair care brands, Pantene is owned by Procter & Gamble. It was established during the year 1945. Pantene's product 2-in-1 shampoo which has shampoo and conditioning became famous globally.
Their various products are advanced care, anti-breakage, and aqua light, beautiful lengths, classic clean, curl perfection, daily moisture renewal, damage detox, everlasting ends, heat shield, ice shine, the sheer volume and many more.
Few of the ingredients that are used by Pantene are fragrance, Propylparaben, isobutene, Methylisothiazolinone, Bis-peg-4 Dimethicone, Octinoxate, Triisopropanolamine, Methylchloroisothiazolinone, Potassium Hydroxide, Benzyl Alcohol, Triethanolamine and many more. Due to their various available brands for hair products, Pantene is regarded as one of the top Dove competitors.
Conclusion
The personal care needs are increasing in the market and the personal care industries are moving at a very fast pace to achieve their business goals and objectives. Doveis making use of the expertise and considering the current trend in personal care, it tries its best to meet the personal care needs of the people.
Liked this post? Check out these detailed articles on
Topic of Competitors
Alternatively, check out the Marketing91 Academy, which provides you access to 10+ marketing courses and 100s of Case studies.