Netflix is the top OTT streaming platform and has competitors like Amazon prime video, Disney+, Hotstar, Hulu, Paramount+, HBO Max and others. Netflix is a leading brand in the OTT streaming, media and entertainment industry. Ever since its formation in 1997, Netflix has revolutionized and changed the entertainment industry with the quality of services it offers its customers. Netflix majors in the provision of video-on-demand and streaming media. It does this through the internet. Netflix has also taken the TV and film production industry by storm since its entry into the sector in 2013.
About Netflix
Owner: Netflix Inc.
Type of site: OTT streaming platform
Headquarters: Los Gatos, California, U.S
Area served: Worldwide (except China, North Korea, Russia and Syria)
Launched: January 16, 2007
Founders: Reed Hastings, Marc Randolph
The company's growth has been so phenomenal that by the start of January 2023, it had already established operations in more than 190 countries while also releasing over 120 Netflix original films and series, a lot more than its competitors released in the same year. As of Q2, 2023, Netflix has over 238 million users worldwide who accounted for most of its $8.187B in revenue in 2023. Netflix's assets as at 2023 were worth $50.817B with 12,800 employees serving in its branches. Netflix market cap as of August 18, 2023 is $178.59B.
The industry has seen a lot of influx of film production companies providing stiff competition, the following is an analysis of top Netflix competitors;
Top Netflix Competitors
1) Amazon Prime Video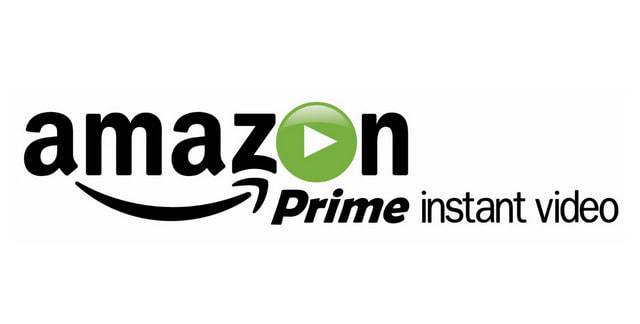 Product Type: Subscription video-on-demand over-the-top streaming and rental service.
Industry: Technology.
Founded: September 7, 2006, as Amazon Unbox.
Founder: Jeff Bezos.

Headquarters:

 Seattle, Washington, United States.

Area served:

 Worldwide (excluding Mainland China, Cuba, Iran, North Korea, Russia,

 and Syria).
Current CEO: Andy Jassy.
Amazon Prime Video is an online video on demand service developed, operated and owned by Amazon. Launched in 2006, Amazon offers films and TV shows for purchase or even rent. The company has also ventured into other content deals in a bid to set itself apart from its competitors while offering its customers unique service. One such deal is the multiple years licensing deal it has with HBO.
Amazon Prime Video is the second-largest video streaming provider, with over 223 million subscribers in 2023.
Amazon has continued to grow despite the stiff competition it faces, Amazon has operations in over 200 countries.  Amazon Prime Video revenue reached $5.16 billion in 2022. Amazon Prime Day sales reached $12 billion in 2022.
Headquartered in Seattle, Washington, Amazon Prime Video is an employer to 7,000 workers.
Amazon has proved its worth quite clearly in the E-commerce market and we all know what Amazon is capable of. The company is directly competing with the likes of Apple and Google. Thus, there is no doubt that it is one of the topmost Netflix Competitors. In fact, if there is anyone Netflix should be wary of – it would be Amazon prime video.
2) HULU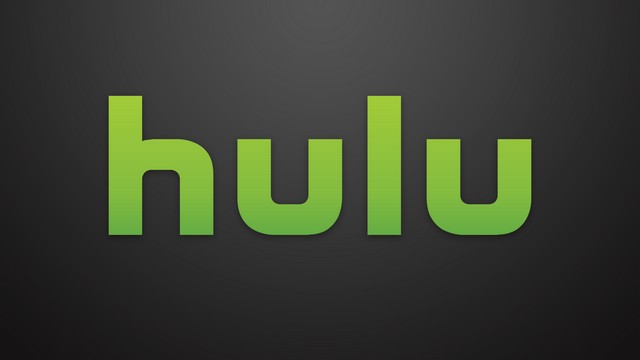 Product Type: Subscription video on-demand over-the-top streaming service.
Industry: Technology.
Founded: October 29, 2007.
Founders: Jason Kilar, Bruce Campbell, JB Perrette, Mike Lang, Beth Comstock, and George Kliavkoff.
Headquarters: New York City, New York, United States.
Area served: United States and Japan.
Current CEO: Joe Earley.
Net worth: $16 billion (2023)
Revenue: $10.7 billion (2022)
Hulu is a subscription service offering video on demand services like netflix. Hulu is a joint venture between several entertainment bigwigs including Walt Disney, 21st Century Fox, and Time Warner among a few others. Hulu was divided into free service which was limited in content and paid service with a larger variety of content to choose from.
Hulu's library contains over 70,000 TV episodes and movies of different shows, including Hulu originals and content from renowned networks like NBCUniversal, ABC, Fox, Disney, Discovery Networks, HBO, and more.  In Q3 2023, Hulu had 48.3 million paid subscribers. Hulu has a 11% market share in streaming services.
In 2016, in partnership with Yahoo!, the free tier was spun into a venture between the two and named Yahoo! View while in May 2017 it launched a streaming service on live TV. Founded in 2007, Hulu's services include web syndication and TV production among others.
3) Disney+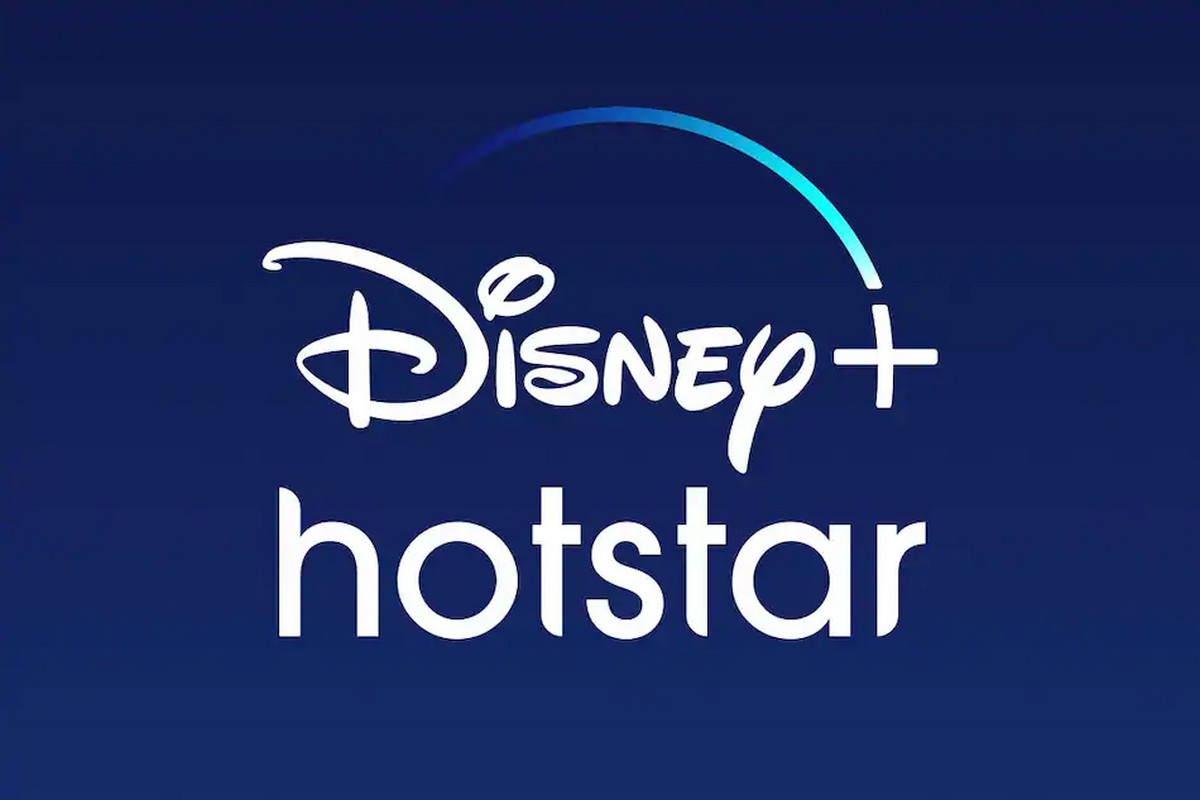 Product Type: Subscription video-on-demand over-the-top streaming service.
Industry: Technology.
Founded: November 12, 2019
Founders: The Walt Disney Company.
Headquarters: Burbank, California, United States.
Area served: Worldwide.
Current CEO: Bob Chapek.
Disney+ is a streaming service that offers a vast library of movies and TV shows from Disney, Pixar, Marvel, Star Wars, National Geographic, and more. It is a direct-to-consumer streaming service from The Walt Disney Company that offers an ever-growing collection of exclusive originals, including feature-length films, documentaries, live-action and animated series, and short-form content.
Disney+ is available as a standalone streaming service, as part of the Disney Bundle in the U.S. that gives subscribers access to Disney+, Hulu, and ESPN+, or as part of Combo+ in Latin America with Star+, the standalone general entertainment and sports streaming service. The service lets members stream content on smart TVs, phones, laptops, tablets, and gaming consoles. It also offers multiple user profiles, 4K video support, and other convenient features.
Disney Plus generated $22,330 million revenue in 2023 (June 30, 2023). Disney Plus reached 146.1 million subscribers in June 30, 2023. The app has been downloaded over 350 million times since launch. Disney Plus content library contains 7,500 TV episodes and 500 films.
4) Paramount+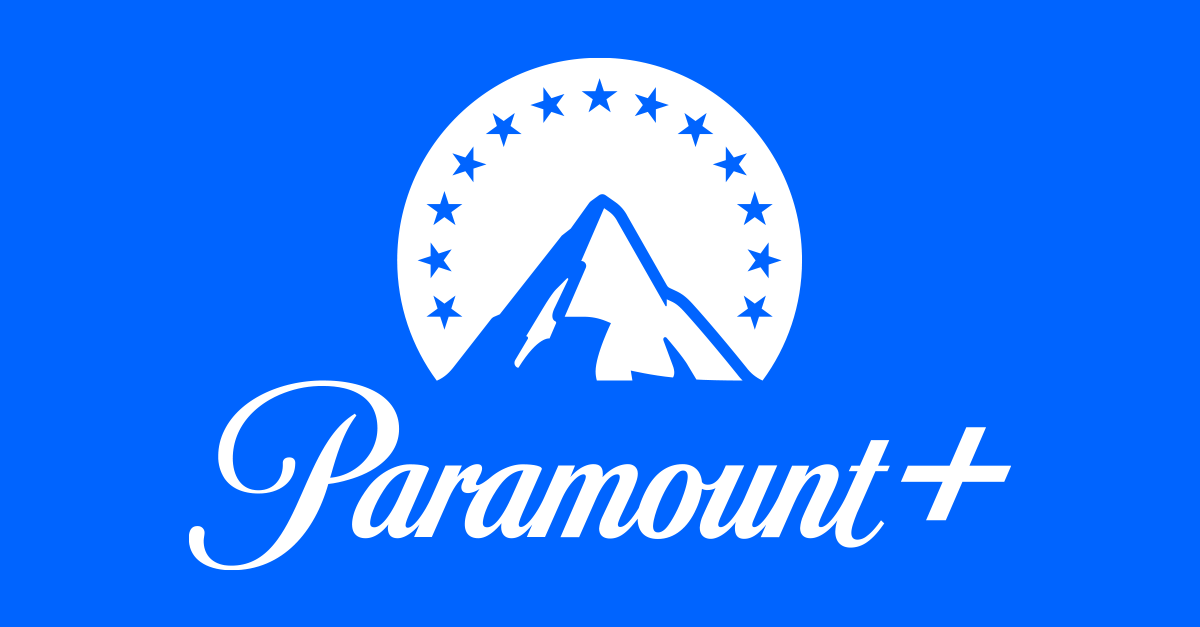 Product Type: Subscription video on demand over-the-top streaming service.
Industry: Technology.
Founded: March 4, 2021, by ViacomCBS.
Founders: ViacomCBS.
Headquarters: New York City, New York, United States.
Area served: United States, Canada, Latin America, and the Caribbean.
Current CEO: Bob Bakish.
Paramount+ is a streaming service that was formerly known as CBS All Access. It offers a wide variety of content from CBS, Comedy Central, BET, MTV, VH1, and other channels, as well as hundreds of movies from the Paramount Pictures library.  Paramount+ is available on a multitude of devices including computers, mobile devices (iOS, Android, Amazon), smart TVs, video game consoles (PS4, the Xbox family of consoles), and devices. The service has two subscription plans for its members: the cheaper Essential plan and more expensive Premium plan.
Paramount+ has 60.7 million subscribers as of June 2023.
5) HBO Max
Product Type: Subscription video on demand over-the-top streaming service.
Industry: Technology.
Founded: May 27, 2020, by WarnerMedia.
Founders: WarnerMedia.
Headquarters: New York City, New York, United States.
Area served: United States, Latin America, Europe, and parts of Asia.
HBO Max is an American subscription video on-demand (SVOD) over-the-top streaming service owned by WarnerMedia Direct, LLC, a unit owned by Warner Bros. Discovery Global Streaming & Interactive Entertainment, which is itself a division of Warner Bros. Discovery. The service includes all of HBO's content, including new and classic shows, movies, and documentaries, as well as new Max Originals. In addition, HBO Max offers additional titles from the Warner Bros. Discovery catalog, as well as brand-new originals. 
In May 2023, the service was rebranded as "Max", introducing a redesigned user interface and adding more Discovery content among other new series and films. 
As of Feb 2023, HBO Max has 96.1 million subscribers globally.  HBO subscriber count extends to 150 countries. In January 2022, HBO Max generated $48.7 million in in-app purchase revenues worldwide. In January 2022, HBO Max generated 13.84 million downloads worldwide.
6) YouTube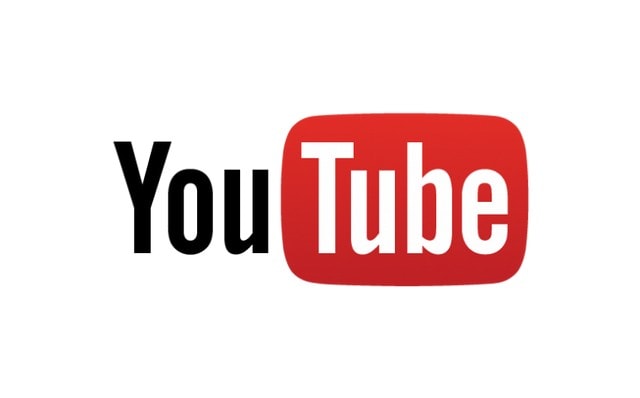 Product Type: Video-sharing platform.
Industry: Technology.
Founded: February 14, 2005, by Chad Hurley, Steve Chen, and Jawed Karim.
Founders: Chad Hurley, Steve Chen, and Jawed Karim.
Headquarters: San Bruno, California, United States.
Area served: Worldwide.
Current CEO: Neal Mohan
YouTube is a video sharing site where users get to upload and share videos on the platform for other users to view. The company was founded in 2005 by Jawed Karim, Chad Hurley, and Steve Chen. Currently, YouTube operates as a subsidiary of Google since it was acquired by the technology giant in 2006 for 1.65 billion dollars. YouTube is available in over 100 countries and 80 languages. YouTube has over 2 billion monthly active users.
YouTube has its headquarters in San Bruno, California with most of its revenue earned through Google AdSense. As at 2016, YouTube was second in popularity as the most visited website. Although it serves the world, some countries such as China, Syria, and Pakistan have been blocked from enjoying YouTube services.
YouTube has 1.7 billion unique monthly visitors. In the U.S., 62% of users access YouTube daily. 694,000 hours of video are streamed on YouTube each minute. YouTube Shorts receive 15 billion daily views. YouTube ads have the potential to reach 2.56 billion users.
Advertisers could reach 2.527 billion users on YouTube in April 2023 placing it 2nd in our ranking of the world's most 'active' social media platforms. YouTube has at least 2.527 billion users around the world in April 2023. India has 467.0 million active YouTube users. The United States of America has 246 million active YouTube users.
Youtube is considered one of the Netflix Competitors from day one. In fact, YouTube has improved itself a lot in the last few years including streaming of live events.
7) DirecTV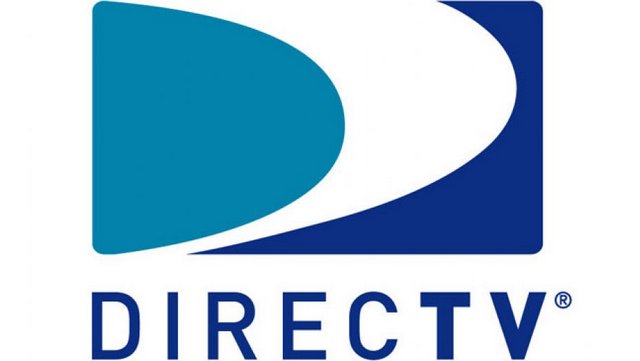 Product Type:  Multichannel video programming distributor
Industry:  Video distributor
Founded: June 17, 1994, by John Malone, Charles Ergen, and James Kennedy.
Founders: John Malone, Charles Ergen, and James Kennedy.
Headquarters: El Segundo, California, United States.
Area served: United States, Latin America, the Caribbean, and Europe.
Current CEO: Warren Schlichting.
DirecTV or DTV as is commonly referred to is a direct broadcast service provider with headquarters in El Segundo, California. Founded in 1985, DTV provides digital satellite TV and audio services to its users and viewers. In 2015, AT&T made DTV its subsidiary by acquiring it in a deal worth 48.5 billion dollars. DTV serves Latin America, the Caribbean, and the United States.
As of the first quarter of 2023, the number of Direct TV video subscribers was around 12.75 million in the United States.
DTVs products include Internet TV, Direct Broadcast Satellite, and Pay-Per-View among others while its subsidiaries include DirecTV Now, GSN and AT&T SportsNet and several others. As at 2013, DTV had well over 20 million subscribers.
8) Sling TV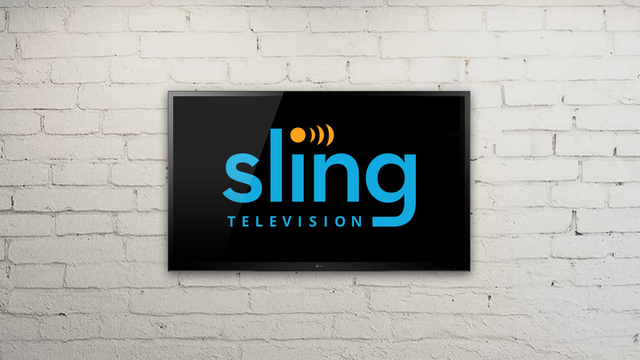 Product Type: Live TV streaming service.
Industry: Technology.
Founded: January 1, 2015, by Dish Network.
Founders: Dish Network.
Headquarters: Englewood, Colorado, United States.
Area served: United States.
Current CEO:  W. Erik Carlson
Sling TV is an OTT (over-the-top) American TV service owned and operated by Dish Network. The service was launched in 2015 and is aimed at complementing the services offered by video-on-demand. It has its headquarters in Colorado. The company's growth over the two years it has been operating is impressive with 2 million subscribers as at 2017.
Sling TV is slowly gaining more and more subscribers with the quality of services it is offering top among them being the multi-stream service which permits subscribers (up to three) to stream separate programmes using one subscription account. Content on Sling TV is supported on different devices including Nexus Player, Apple TV and Amazon Fire TV among many others.
As of February 2022, Sling TV has 50 channels. There are three major Sling TV packages in 2022. In the first quarter of 2023, Sling TV lost a combined 552,000 subscribers. Sling TV reported about 2.1 million subscribers in the United States for the first quarter of 2023. The over-the-top internet television service Sling TV, which is owned by Dish Network, had 2.25 million subscribers in the corresponding quarter of the previous year.
9) Hotstar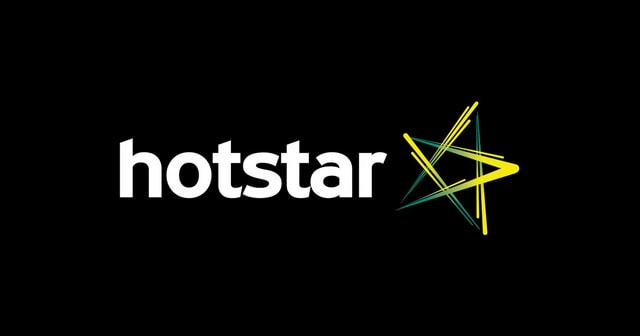 Product Type: Subscription video-on-demand streaming service.
Industry: Technology.
Founded: February 19, 2015, by Novi Digital Entertainment.
Founders: Novi Digital Entertainment.
Headquarters: Mumbai, India.
Area served: India and select markets in Southeast Asia.
Current CEO: K Madhavan.
Hotstar is a mobile entertainment and digital platform launched in 2015 and owned by Star India. Hot stars services include internet video-on-demand and streaming media services. The service is available in 8 languages including Hindi and English. Hotstar has its headquarters in Mumbai, India. It has over 100 advertising agents on its platforms with more than 50 million downloads. In 2015 alone, Hotstar had 340 million views during the 49-match ICC Cricket World Championships while it garnered more than 200 million views in the 2017 season of Indian Premier League.
Disney+Hotstar paid subscribers count reached 40.4 million in FY Q3 2023, after losing a notable 12.5 million during the three-month period. The Walt Disney Company's revenue for the second quarter ending April 1, 2023, stood at $21,815 million.
Additionally, Hotstar is available as an Apple TV, iOS and Android Application for smartphone users. Currently, India, Canada, and the USA have Hotstar available to them.
Indirect Netflix Rivals
Netflix being an OTT platform, has direct as well as indirect competitors. Most of the other OTT platforms are direct competitors of Netflix. However, Television Channels, Cinemas are indirect competitors of Netflix.
10) Television Channels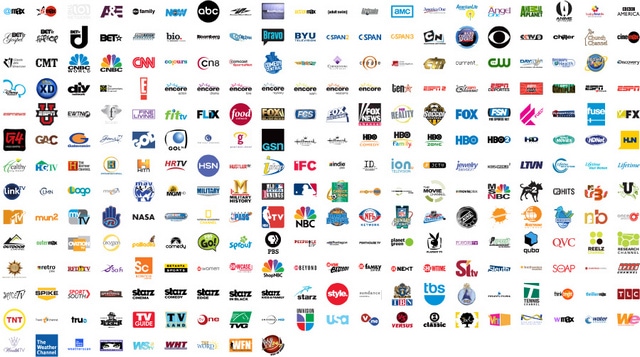 TV channels are broadcast frequencies over which the TV network is offered or distributed. These channels offer significant competition to the media above especially during heightened political periods such as election time. Some of the most popular TV channels include MSNBC, CNN and Fox News. In July 2023, Fox News averaged 1.57 million total primetime viewers, making it the top cable news network for that month. In July 2023, CNN averaged 534,000 viewers during prime time.
These numbers are a clear indication that TV channels offer alternative sources of entertainment especially to the people who want to keep abreast with current trends and happenings around the world. Though not offering stiff competition, TV channels are definitely giving the likes of Netflix competitions run for their money.
11) Cinemas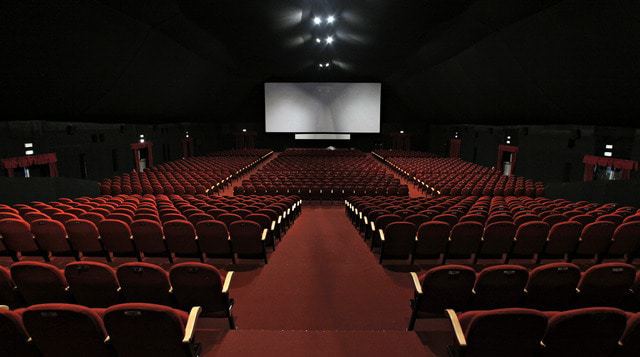 Cinema (Digital Cinema) makes use of modern technology (digital technology) to project and/or distribute motion pictures. Distribution can be through the internet or satellite links. Digital cinema is gained ground as evidenced by the high rate of conversion to digital projection. As of 2023, the number of digital screens across the globe is over 200,000.
One of the best-known cinemas in the world is IMAX which has maintained relevance in an industry that is looking to tap into the endless possibilities brought about by the invention of the smartphone and internet. IMAX's corporate website states that they have more than 1,700 IMAX theaters in more than 80 countries and territories around the globe. Cinemas are more appealing to people who like watching movies in groups.
12) Piracy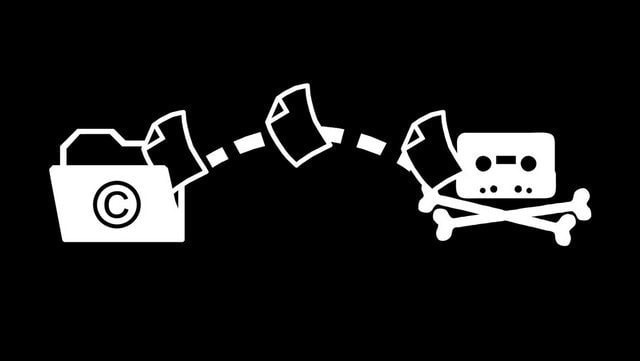 While competition offered in this form is illegal and unconventional, to say the least, it is still competition. Piracy is actually a criminal act punishable by law. Although there are watchdogs safeguarding against piracy, the mechanisms the watchdogs have put in place are almost always useless in trying to stop pirates from gaining access to the streaming sites to enjoy the content therein. Let's face it – There are many sites still pirating movies and they are taking away the revenue from Netflix thereby becoming one of the Netflix Competitors.
Piracy is costing the entertainment industry revenue worth lots of millions and in the process, a few jobs too. In 2012, the popular TV show 'Game of Thrones' was the freest streamed show and even the show's revenue did not take a big hit as a result, millions were still lost because of this illegal act.
The advent of streaming media has gone some way in reducing piracy but still, the menace continues to rear its ugly head. More stringent laws should be put in place to help cut out the act.
Here is a video by Marketing91 on Netflix Competitors.
As we can see, netflix is a strong company and while it had the early mover advantage, other companies are trying to eat the market share in the OTT and Streaming media services industry.
Thank you for reading our top streaming service platform netflix competition article
Liked this post? Check out the complete series on Competitors