AOL Inc. originally known as America Online is a mass media corporation and a subsidiary of Verizon Communications. The company creates and distributes digital content, product and services. The company owns operates various websites like The Huffington Post, TechCrunch and Engadget, etc. The company's revenue showed a growth of about 7% year on year to reach 669 million USD.
Strengths in the SWOT Analysis of AOL Inc. :
Strong Content Business: AOL attracts high advertising revenues from its content business. The company provides content to many popular websites around the world. To drive traffic to its sites, the company has invested heavily in its content. Also, the company is constantly investing in new bloggers in order to increase the volumes of articles. Strong content provides AOL significant competitive advantage.
Verizon – AOL – Yahoo: Verizon acquired AOL in 2015 and Yahoo in 2016. This combination helps all the three companies to expand its current market in their respective businesses and also compete with industry giants together.
Acquisition of Huffington Post: Huffington Post, a news and opinion website were acquired by AOL in 2011. AOL was successfully able to utilise strongholds of Huffington Post in creating clickable headlines on social networks. With this, AOL successfully expanded in Europe and the traffic on Huffington Post doubled in 2 years.
Effective Collaboration: AOL also has a very strong video content network and has ventured into strategic partnerships to enhance the same. For instance, it collaborated with Discovery and Publishing Group of America (PGOA) which helped AOL in expanding the company's science and technology video offerings. Such collaborative efforts help the company create strong content.
Advertising Strategy: In April 2013, AOL launched Marketplace by AdTech, its supply side platform, through which the company is looking to decrease complexities in digital advertisements for the end users. Also, it has entered a strategic partnership with Facebook to integrate its ad sales network through Facebook Exchange, which allows AOL clients to use space on the Facebook platform. The strong advertising strategy also provides AOL with a competitive advantage.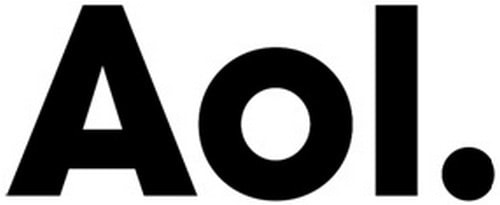 Weaknesses in the SWOT Analysis of AOL Inc. :
Failure of 'Patch': Patch, is a news and information platform. AOL acquired Patch in 2009 and it became AOL's media front. Patch failed terribly under AOL and had to be spun off from AOL's business in January 2014.
Lack of Scale: When compared to its competitor Google, AOL has a disadvantage of scale. AOL's revenue is much smaller than Google's.Google has an advantage of geographical spread throughout the globe. This is a disadvantage for the company as it loses its market share to Google.
Opportunities in the SWOT Analysis of AOL Inc. :
Strengthen current partnerships: AOL should strengthen its current strategic partnerships with Discovery, PGOA and others to enhance its reach geographically as well as in terms of content (blogs, videos, Vlogs, etc.).
Online advertising: Online advertising has shown unbelievable growth in the past few years. AOL, being a strong player in the online advertising segment can capitalise on this opportunity to increase its revenues.
Growing smartphone market: AOL's digital strategy has always targeted multiple platforms including the smartphone and tablet market. Through Google Play Store and Apple App Store, AOL distributes its content directly to the customer. The growth in the smartphone market can help in increasing revenues and market share.
Threats in the SWOT Analysis of AOL Inc. :
Competition: The rapidly evolving internet market allows the consumer preferences to shift very quickly. This creates a pressure on AOL to perform constantly to be able to redeem its customers. In the digital world, loyalty amongst customers is very difficult to create and maintain.
Prolonged recovery in the US economy: After undergoing significant turmoil and volatility, the US market took a long time to recover which harmed business not only in the US but all over the world. This affects the demand and supply mechanism of the company and also affects profitability.
Liked this post? Check out the complete series on SWOT