DTDC is a popular courier and logistics service provider based out of India which has been in operation from the year 1990. DTDC through a robust supply chain network provides cargo services on rail, road, air and water. In 2010 the company also launched DTDC retail and has been in tie-ups with major logistics service providers such as Eurostar Express, Nikkos Logistics and Geopost which has helped it widen its horizons. With an efficient tracking system, well-trained employees and a wide supply chain management system DTDC in just a few years of operation has been able to build a credible brand image for itself.
Though it started off as domestic courier service today DTDC delivers to numerous international destinations as well. With a high focus on customer satisfaction, DTDC aims to deliver quality services to their end customers and thereby enhance their profitability. The firm's vision is to become a Rs 5000 crore enterprise by the year 2020 and is moving fact towards making this dream a reality.
Strengths in the SWOT analysis of DTDC :
Strengths are defined as what each business does best in its gamut of operations which can give it an upper hand over its competitors. The following are the strengths of DTDC :
Excellent supply chain: DTDC has always been focused on streamlining its supply chain and has used the best of technology to support these initiatives. They have also been investing in building the right infrastructure to support smooth and timely delivery of goods.
Good stakeholder relationships: Though a relatively new operator in their line of business DTDC has always been conscious about satisfying their stakeholders and maintain cordial relationships with both vendors and customers.
Robust order tracking system: DTDC has a very robust system for tracking orders. The customer does not need to use any software but can get a real-time idea of their order. The system which is a web-based one also helps infrequent and low volumes customers to keep track of their shipment.
Focus on technology: DTDC takes the support of various current technologies to streamline its operations and has never shied away from investing in the right technology. Some of its technologies include Web-based and Mobile (text message) status query solutions, Fleet Management and GPRS software solutions, End-to-end Consignment Tracking and Tracing functionalities, Help Desk and call management applications.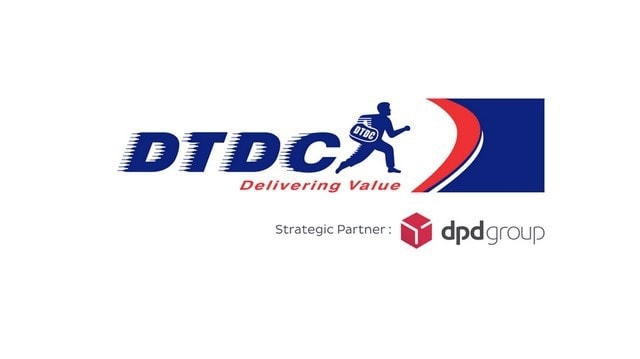 Weaknesses in the SWOT analysis of DTDC :
Weaknesses are used to refer to areas where the business or the brand needs improvement. Some of the key weaknesses of DTDC are:
Inconsistent freight measurement metrics: The freight measurement metrics of DTDC such as freight cost per unit, outbound freight costs, institutional costs etc have been inconsistent. There is a lot more that DTDC needs to do in order to match up to older players in the international markets.
The high cost of technology: DTDC invests in a lot of technology in its supply chain and operations. The high costs of technology often create issues in maximising returns.
Transparency of operations: Though DTDC has been trying to keep its tracking system as robust as possible, there are still numerous loopholes especially in the transparency of operations. This affects their customer satisfaction and also increases the possibility of complaints especially in the case of customers in interior areas.
Poor infrastructure: Indian roads and other infrastructure suffer from numerous issues and the quality is not consistent across various regions. This creates inconsistency in services of courier companies a challenge that most logistics service providers struggle to bridge in India.
Opportunities in the SWOT analysis of DTDC :
Opportunities refer to those avenues in the environment that surrounds the business on which it can capitalise to increase its returns. Some of the opportunities include:
Openness to liasoning: Logistics and courier companies are looking out for partnerships with domestic brands outside their home markets. This can help courier companies find the right partners thereby helping them expand to newer and foreign territories.
New technologies: With the advent and technologies like Internet of Things, interconnected devices, autonomous vehicle systems logistics will take a new makeover. There here will be demand for innovative strategies in the logistics domain and this may create new segments for courier businesses.
Cloud: Cloud-based applications will be the next big trend in logistics with more companies using such services to connect to the customer, make information readily accessible to both ends of the supply chain and reduce time delay or delivery quality problems. All this can be used to charge extra from the customer.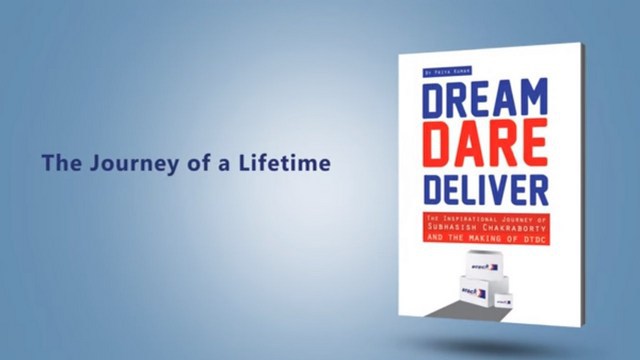 Threats in the SWOT analysis of DTDC :
Threats are those factors in the environment which can be detrimental to the growth of the business. Some of the threats include:
Competition: The company faces a lot of competition from brands such as FedEx, UPS, TNT and DHL.
Online Retailers and start-ups: Aggregators and start-ups, as well as online retailers, create huge challenges since their door to door delivery services are taking over the need for courier or logistics services.
Liked this post? Check out these detailed articles on
Topic of SWOT of Brands
Alternatively, check out the Marketing91 Academy, which provides you access to 10+ marketing courses and 100s of Case studies.