Peter England is a popular apparel brand that was established during the year 1889 in Ireland. It was earlier introduced to provide British soldiers with fine Khaki trousers at the time of Boer war. Over the years, the company has made its entry into the Indian market as well. During the year 2000, this brand was acquired by Aditya Birla Group and then emerged leading India's Menswear brand.
This brand has been listed among the top five most trusted brands in the apparel sector for almost seven consecutive years. Keeping the fashion trend in sync, Peter England provides apparel that caters to every fashion occasion of professional life. Having a strong belief in authenticity, this brand has become the most trusted and responsible international brands that provide unmatched value to many young Indian men.
Having a strong position in formal and casual wear for men, this brand provides an innovative collection in various apparel segments like denim, festive wear, linen, kurtas, accessories, and many more. The company has its business units in about 150 towns and cities and has more than 700 brand outlets.
The brand also provides relaxed office and casual wear through its various sub-brand Peter England Elements. The sub-brand Peter England Elite provides Premium Formal Wear.
About Peter England
Type: Fashion brand
Industry: Apparel
Founded: 1889 in Londonderry, Ireland
Founders: Peter England
Headquarters: Mumbai, India
Area served: India, Middle East, South Asia, Southeast Asia
Current CEO: Ashish Dikshit
Number of employees: 10,000+
Major products: Shirts, trousers, suits, blazers, accessories, and bags
Strengths in the SWOT Analysis of Peter England

Various Categories of Clothing – The brand provides clothing that is appropriate to office going people who prefer a sense of style in their clothing. It provides various collections like Peter England which is the largest menswear brand, Peter England Elements which is relaxed office wear, and Peter England Elite which is a premium office wear.
Strong Brand Value – Peter England brand is quite popular and has a strong brand awareness among people.
Most Trusted Apparel Brand – Peter England brand has been voted as India's most trusted apparel brand. The brand's apparel denotes a class in society.
Fashion Symbol – Peter England provides premium and international fashion for the users and is available at all locations.
Occasion Oriented Apparel – Peter England contains apparel that suits many occasions like formals, marriages, and parties.
Largest Menswear brands – Peter England is one of the largest menswear brands and is estimated to sell about six million garments every year.
Awards and Recognition – Peter England has received many awards over the years like Best Performing Brand in Men Formal, Casual Wear and Customer Loyalty Summit during the year 2017, Best Technology Initiative during the year 2015, and Most Trusted Brand during the year 2014.
A Greater number of Purchase Order – Peter England has a high number of purchase orders that is a huge strength to the brand.
Apparel always updated – Peter England's apparels are always updated with the latest fashion trends to meet the demands of the customers.
Rewards Program – Peter England provides a unique and efficient rewards program that permits their loyal customers to earn points on every purchase.
Online Presence – The brand's products are available online on their company website. This makes the shoppers shop easily from anywhere.
Weaknesses in the SWOT Analysis of Peter England
Limited Global Presence – It has limited global presence as compared to the other international brand.
Strong Competitors – Peter England brand sees a lot of competitors in the Indian and international brands. These brands provide more offering to the customers and hence there is a high chance of brand switching.
Opportunities in the SWOT Analysis of Peter England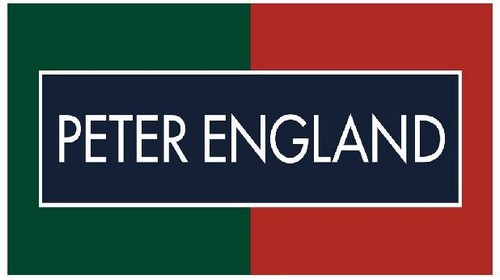 Opportunity to produce Indian Wear – Peter England can expand its business to develop more Indian wear. This will provide them to serve customers who look to wear Indian clothes for many occasions.
Expand into High Price Apparel Segment – Peter England can look to expand its product range to higher price apparel segment or textiles.
Increase the brands Global Presence – The brand can find out ways to expand its business overseas which would be beneficial for brand growth.
Mobile App – The company can provide a mobile app in all platforms that will help the business to grow as more and more people tend to use mobiles for their shopping.
More Formal Business suite – The company can produce more formal business suite to increase their brand visibility.
Threats in the SWOT Analysis of Peter England
Emerging New Brands – Many new brands coming into existence is a serious threat to the Peter England brand because of a similar type of pricing.
Local Brands with similar pattern – Many similar patterns are available with low price in many other local brands or local market. This is a serious threat to the brand.
Imitation Product – Cheap imitations of the original product is also a serious threat to the brand.
Socio-economical – The impact of the economic slowdown is a serious threat to the business as the customers might postpone their purchase to meet other expenses.
Government Policy – Changing government policy can impact the business to a huge extent.
Liked this post? Check out the complete series on SWOT