Axe is a brand of Unilever, known as Lynx in the United Kingdom, is a deodorant targeting young male demographic. Axe is a popular brand due to some of its very attention grabbing youth-centric advertisements. Axe has won over 10 awards at the prestigious Cannes Lions Advertising Awards. Axe is present in over 90 countries throughout the globe. The Axe effect is also a very popular slogan used to brand the Axe products.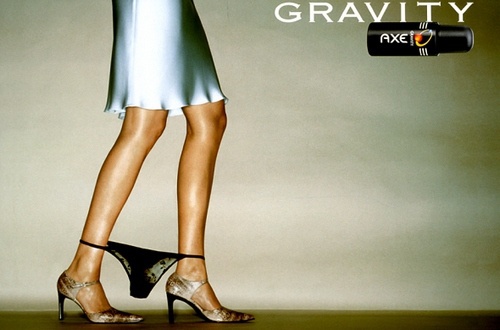 Strengths in the SWOT Analysis of Axe :
Good Advertising and Branding: Axe has successfully been able to create buzz through its youth-centric advertisements and has gained popularity through them.
Brand recall – A positive aspect of AXE is that it has a fantastic advertising frequency, therefore having a fantastic brand recall as well. Axe regularly comes up with unique eye catching campaigns.
Packaging – Besides the brand recall, the packaging of the deodarant, with its constant black exterior is another advantage for AXE deo. When you go to a retail store or medical store, AXE is displayed as a line of Black deodarants, out of which you can choose the one of your choice.
Far and wide distribution – Because it is from the house of HUL, AXE has a fantastic distribution network and it is distributed parallel to all other products of HUL.
Association with Ann Gottlieb: All fragrances of Axe are created by Ann Gottlieb, a popular international fragrance developer.
Affordable Pricing: Axe has always had a low pricing strategy to cover a larger share of the market instead of going for higher price and targeting a niche market.
HUL support: Axe being an HUL brand has an advantage of being a brand from one of the largest FMCG in the world. This allows Axe to take risks for the business.
Product Line Extension: Axe has successfully extended the brand name for products like shaving gel, After-shave lotion and Cologne Talc.
Weaknesses in the SWOT Analysis of Axe :
Less Popular in Rural: The advertisements and promotions only attract the urban youth. It lacks appeal for the rural youth and thus this weakens the sales considering the size of the market.
Controversial Advertising Campaigns: Axe has been associated with its share of controversy considering some of its advertisements which have been termed sexist. This affects the brand value of Axe.
Limited Target Market: Axe has a Limited Target Market, i.e. age group 16-25, which restricts the sales of Axe.
Brand fatigue – Axe has tried the same time tested methods over and over – a guy who attracts women in his life whenever he applies the AXE deo. This, with the fact that it has a very common presence, has led to brand fatigue. Hence, people like to "try something new" which is generally something other then AXE.
Opportunities in the SWOT Analysis of Axe :
Expansion of Target Market: Axe should look forward to expanding its target market to cover rural youth as well as expand the age group size.
Tie-ups with Gyms, Hotels etc.: To increase its sale, Axe should look forward to tie-up with Gyms, to increase sales and promotions.
Rapid Urbanization: Urbanization has been increasing in the emerging nation and hence it is an opportunity for Axe to capture.
Exclusivity – Axe should ideally launch Limited edition deodarants and perfume just like FOGG has done in India (a gifting package). This will give more of a premium appeal to AXE.
Threats in the SWOT Analysis of Axe :
Competition: Axe faces competition from well recognized global brands such as Burberry, Old Spice etc. and needs to constantly promote so as to maintain its market share.
Threat of New Entrants:  Local new entrants can prove out to be a threat for Axe for example, Fogg in India has captured the market and has become the market leader in a short span of 7-8 years ousting Axe from the top.
Branded competition – The likes of Adidas, Reebok, Nivea and many others have entered the Deodarant market. They cannot be classified as new entrants because they have existed in the market since ages and Deodarant is just a new addition. But because of the existing strong brand equity of these brands, they have affected the sale of AXE quite a bit.
Seasonal Variation in Sales: Deodorant sells more in the summers and hence the seasonal variation in the business is difficult to manage.
Liked this post? Check out the complete series on SWOT