Easy Jet is a popular British Airline Company that was formed during the year 1995 and is headquartered in England, United Kingdom. The airline operates both domestic and international scheduled services to about 1000 routes in about 30 countries. Easy Jet is listed on the London Stock Exchange and is the largest shareholder having about 34.62% stake.
The airline has about 11,000 people who are based out in the United Kingdom. Ever since its formation, Easy Jet has seen its expansion and grown thrown a series of acquisitions. Along with the associate companies EasyJet Europe and EasyJet Switzerland, it operates about 300 aircraft.
During the year 2014, EasyJet airline has served more than 65 million passengers based across Europe, thereby making it the second largest budget airline in Europe based on the number of passengers serviced.
The business strategy of Easy Jet airline has adopted cost-cutting measures like not to sell connecting flights or to provide complimentary snacks on board. The main points of this business strategy are high aircraft utilization, charging for extra food, priority boarding, and holding baggage.
The airline's services almost 136 destinations. Easy Jet's fleet contains fully Airbus aircraft. The various aircraft of Easy Jet are Airbus A319-100, Airbus A320-200, Airbus A320neo, and Airbus A321 neo.
About Easy Jet
Type: Airline
Industry: Transportation
Founded: March 1995 in Luton, United Kingdom
Founders: Stelios Haji-Ioannou
Headquarters: Luton, United Kingdom
Area served: Europe
Current CEO: Johan Lundgren
Number of employees: 13,000+
Major products: Flights
Through this article, let us discuss the SWOT analysis of Easy Jet.
Strengths in the SWOT Analysis of Easy Jet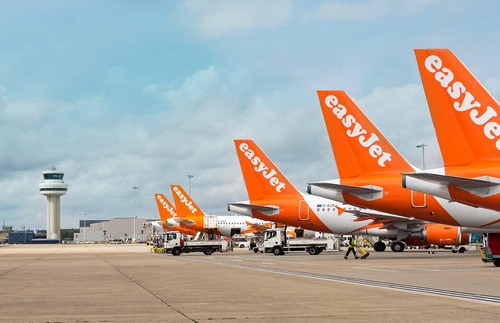 Strong Capital Base – The airline has a strong capital base with a market capitalization of about 4 billion pounds and a net cash position of about 213 pounds. The credit ratings of Easy Jet are the strongest in the world for an airline.
Technology and Insight – Easy Jet influences its customer relationship management capabilities, implement its wider digital strategy, and driving revenue by increasing customer loyalty. The increasing classy use of data will enable the users to make travel easy and also affordable in the long term.
Expansion and Acquisition – Easy Jet has entered into expansions and acquisitions and has expanded its business operations to a great extent.
Airline Destinations – Easy Jet serves its services to about 136 destinations across Europe and makes it an attractive choice for flying.
High Brand Recall – The brand name is easy and short to remember and due to which the brand recall is high.
Aircraft Model – Easy Jet maintains a single model of aircraft and due to this, it reduces training, supervisory, and maintenance costs.
EasyJet Academy – The formation and maintenance of EasyJet Academy ensures that the supply of pilots and cabin crew is steady.
Brand Value – Easy Jet is the number one brand in the UK, Italy, and Switzerland.
Low-Cost Model – Easy Jet follows a low-cost model and due to this it captures market share from legacy carriers. As it follows a low cost model, it contains a strong balance sheet.
Weaknesses in the SWOT Analysis of Easy Jet
Sensible to additional taxes – Easy Jet business operations are highly sensitive to any additional taxes or any charges that are imposed by the government due to its lower operating margins.
Criticism – Easy Jet has been criticized in Germany for the sake of no observing European Union Law on compensation in cases like delays or cancellation, denied boarding. When any flights are canceled, passengers are supposed to be reimbursed in one week. It also doesn't refund tickets in a timely way.
Competitive Industry – Easy Jet faces a lot of competition from its competitors. As there is more and more airline for various destinations, this is a weakness for its business operations.
Service not available at many locations – Easy Jet services are not available to serve many destinations. As it serves only destinations in Europe, it could be a weakness.
Opportunities in the SWOT Analysis of Easy Jet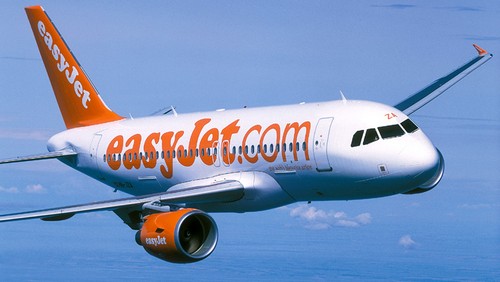 Easy Jet Academy – Easy Jet Academy can be a source of additional income to this airline company.
Easy Jet Travel Packages – Influence on Easy Jet hotels and holidays to increase brand awareness and also to attract customers to their airline.
Expansion over Europe – Easy Jet can expand its services to further destinations over Europe to get better visibility in their brand and further expand its business revenue.
Improve Operating Framework – This airline can improve its operating framework and provide better service to its customers. This will provide a huge opportunity for the business.
Threats in the SWOT Analysis of Easy Jet
Change in Government Policies – The timely changes in government policies and strict aviation regulations can impact the business revenue to a great extent.
Major players in the airline industry – As there are many major players in the airline industry, this could be a serious threat to the Easy Jet airline. This could impact its business revenue as well.
External market forces – The changing value in the market can be a huge threat for generating income for the company.
Digital Disruption – Any kind of digital disruption is indeed a serious threat to the smooth functioning of the airline.
Liked this post? Check out the complete series on SWOT