FedEx is one of the top Logistics companies across the world. It has its origins in the United states and is one of the most commonly known logistics brand in the US. FedEx was initially known as Federal express and also had many different brands and companies which it was operating with such as RPS and Robert express. These were all branded under the FedEx umbrella branding.
Here is the SWOT analysis of FedEx
Strengths in the SWOT analysis of FedEx
Huge network – Fedex is one of the largest companies in terms of manpower employed and it stands 9th in the world for the number of manpower. It has close to 3.5 lakh employees making up for one of the widest distribution networks. Besides employees, it has presence in 220 countries, countless warehousing depots and stores.
Economies of scale – One of the reasons that small companies are not able to earn high margins are because of Economies of scale. If a FedEx truck has to move from point A to point B, then it will be better off carrying a 1000 packages rather then carrying just 200. This is because the cost of petrol and the rent of the truck is fixed. The truck is moving anyways. So the economies of scale sets in when there are many packages moving in a single direction thereby reducing the fixed cost and increasing the margins earned. FedEx has huge economies of scale due to its famous brand and due to getting huge consignments thereby reducing fixed cost.
Competitive rates – Because of economies of scale, FedEx can afford to give a very good competitive rate. Its major competition is with BlueDart, UPS and several regional players. However, FedEx has one of the best rates in the market where logistics is concerned.
First mover advantage because of technology – Off course there were many logistics companies which were existing before FedEx. However, It was FedEx which started a system  2 decades back where you could literally track your package and where it was right now. In the multi billion dollar transport industry, this was very important to many corporations and this helped a lot because FedEx acquired many clients who tied up with Fedex because of their tracking system. Today, all companies use these tracking systems.
Premium positioning – FedEx, because of its consistent performance and its wide distribution network has a premium positioning in the logistics segment. It also has specific brands to drive the premium positioning such as FedEx custom critical which is a FedEx brand to cater to very urgent or hazardous or important documents.
Time commitments – One of the major advantages of Fedex is its time commitment. It has delivered on this aspect again and again over the years. In Fedex, if you do an overnight delivery, then the package will definitely be delivered the other day on your doorstep. That is for sure. Fedex operations are managed so well that timely deliver becomes the essence of the brand.
Marketing – One of the most famous product placement comes in movie Cast Away. The movie was based on a Fedex employee who gets lost on an island and stays there for years surviving in the wild. Besides this, there have been many smart product placements by FedEx over the years making it a smart marketer. It also sponsors several teams and sporting events and also has some creative ads used in ATL and BTL mediums.
Acquisition of TNT express – In 2015, FedEx has acquired TNT express, one of the mid level competitors of FedEx for a whopping $4.4 Billions. This will help FedEx establish itself in Europe.
Brand equity – As per Forbes, FedEx is ranked 83th as per its brand equity and it has a brand valuation of a whopping $7.5 billion. The company spends $400 million a year on advertising and building a brand.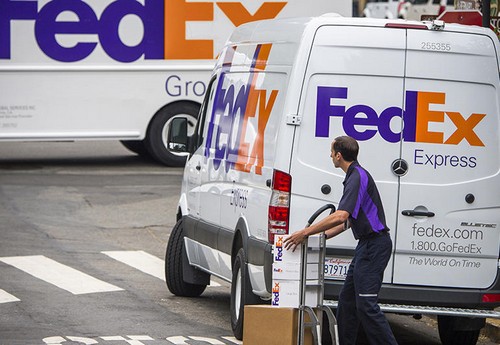 Weaknesses in the SWOT analysis of FedEx
Transport damages – One of the major problems facing any transport industry especially in developing nations is the damages caused during transport. This affects the bottomline of the company directly because the company has to honor the claims.
Claim policies – Even though transport damages are a reality, FedEx policies with regards to claims is known to be loose and the claims are hardly honored. As we are moving to an E-commerce economy, this becomes more and more important.
Dependence on US – US is the major revenue driver for FedEx and though this is not a bad thing per se, but dependence on any 1 thing for majority of the revenue is always a risky business proposition. FedEx smartly recognises this and is trying to expand faster.
Saturation – A major problem of a service business is that differentiation becomes difficult because all services adopt the differentiation points very fast. Although FedEx is a top brand and consistency is its competitive advantage, but the market is completely divided and saturated between brands.
Opportunities in the SWOT analysis of FedEx
Ecommerce boom – One of the major advantages FedEx has especially in developing economies is that the E-commerce boom is catching up and transportation is in huge demand. As a result, there are so many packages flowing in daily that there is full capacity utilization. Fedex already has the assets to cover this boom in E-commerce and it has a good and competitive rate to become a market leader.
Online retail boom – While E-commerce means E-commerce portals like Amazon, Flipkart and others, there are also many small time retailers who are starting with their own E-commerce website. This means that even small businesses are getting involved in point to point deliveries thereby increasing the total market potential especially in developing economies.
Making systems faster – A core opportunity to any service is to make their systems faster which in turn will result in better customer satisfaction.
Strategic tie ups – FedEx already has strategic tie ups in place with all E-commerce companies. However, the exposure is lesser in developing countries because of regional competition. As a result, more strategic tie ups with more companies will mean a higher market share. Therefore the corporate push and pushing more customer acquisition is important for the company right now.
Mergers and acquisitions – FedEx had a fantastic acquisition in the form of TNT express and Europe is the playing field for FedEx right now. Similar acquisitions across the market will help FedEx increase the overall presence in the market.
Improve retail channel – Although most of the bulk movement comes from B2B, there is also considerable coverage in B2C segments. Customer to customer courier is something where FedEx has a lot of competition especially in developing economies like India etc. Here FedEx needs to improve the number of deals and its retail channel.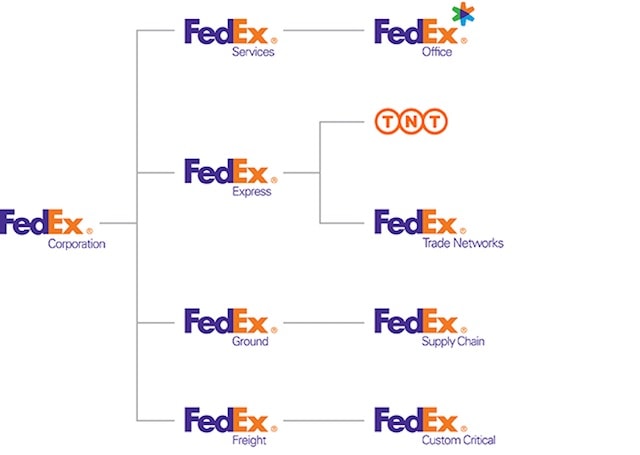 Threats in the SWOT analysis of FedEx
Price wars – One of the major threats in the SWOT analysis of FedEx is the market saturation and the price war ensuing from it. FedEx is now immune to new entrants in the market but nonetheless margins are under pressure because of the huge expenditure and the competition from the other top 3 brands. This price war therefore affects the bottomline more then the topline.
External business environment – One of the major elements in external business environment is the current fuel cost in the country. The higher the fuel cost the more it affects the bottomline. Similarly, availibility of space and manpower is another factor effecting the company. Government intervention and labour and transport policies of the nation affects the brand too. Hence the brand has to adjust its own operations depending on the external environment in each country.
Capacity vs demand management – It is always difficult for a logistics brand to balance capacity and demand. If the capacity is too much and the demand is not that high then the company is suffering loss due to fixed costs. On the other hand, if the demand is too high and the capacity does not support then the company is facing opportunity loss. As a result, total capacity vs demand management always is challenging to any brand especially to FedEx
This was the complete SWOT analysis of Fedex.
Liked this post? Check out these detailed articles on
Topic of SWOT of Brands
Alternatively, check out the Marketing91 Academy, which provides you access to 10+ marketing courses and 100s of Case studies.