Air Asia is a low-cost airline headquartered in Malaysia. In Kuala Lumpur.  The largest airline in Malaysia the business is known to be highly employee centric. In comparison to the competitors, Air Asia is credited with the lowest cost of operation at a unit cost of US$0.023 per available seat kilometer (ASK) and a passenger breakeven load factor of 52%.
Air Asia operates flights to around 165 destinations that include both domestic and international with a fleet size of 92. The airline has four subsidiaries including Air Asia X, Indonesia Air Asia X, Indonesia Air Asia and Thai Air Asia.
The airline which was set up in the year 1993 started operations in the year 1996 and is thus a fairly new airline. A recipient of numerous awards Air Asia has been consecutively designated as the leading low-cost carrier in the Asian region. The company registered an annual turnover of USD 1.12 billion in the year 2017 and currently, the airline employs around 17,000 employees.
Strengths in the SWOT analysis of Air Asia
Strengths are defined as what each business does best in its gamut of operations which can give it an upper hand over its competitors. The following are the strengths of Air Asia :
Steady and Consistent positioning: Air Asia has been positioned as a low-cost airline The airline has been successful in ensuring that they consistently keep their operating costs as low as possible and this means that the benefits of this trickle into the pricing.
Weekly flights: Through customer research, Air Asia realized that many customers travel from Trichy to Chennai and then onward to Kuala Lumpur, Singapore, and Bangkok which was proving to be expensive. This made the airlines start weekly flights to Kuala Lumpur priced as low as Rs 12000 as return fare in comparison to Rs 21,000 of other airlines.
Extensive coverage in India: Air Asia was quick to realize the huge prospect that India offered and thus moved into the region. The airline operates around 120 flights to India connecting various key destinations and ensuring that economic travel option is offered to customers.
Innovation in service: Air Asia has been using cutting-edge technologies for innovation. Some of their service innovation include online ticket reservation printing and even e-check-in. The airline has also been streamlining costs by replacing human effort with technology through online services.
Successful cost-cutting: Air Asia is a low-cost airline and they have taken all possible measures to cut down on costs. One strategy that has been followed by the airline is to transfer the onus of service to the customer making most of the work as self-service.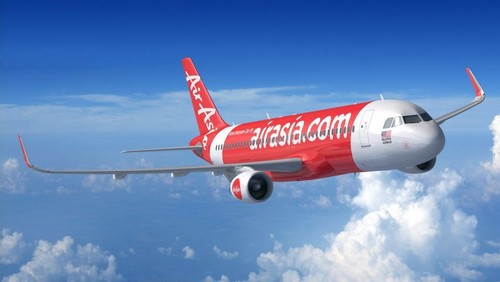 Weaknesses in the SWOT analysis of Air Asia
Weaknesses are used to refer to areas where the business or the brand needs improvement. Some of the key weaknesses of Air Asia are:
Sustaining costs: Air Asia is a low-cost airline and thus it is critical that the airlines keep its operating costs as low as possible. With fluctuations in fuel costs and increase in service costs, the airlines find it immensely challenging to keep their costs as low as possible.
Low Profits: In order to keep their positioning of a low-cost carrier Air Asia keeps their pricing as low as possible and thus rely completely on volumes for their profits which in turn has resulted in lowering the profits as well as reduced continuous revenue inflows.
Challenges in balancing service quality with pricing: The USP of Air Asia is the low-cost carrier image it carries. However, customers are not willing to compromise on quality just because they charge low and satisfaction is based on the quality of services. The airline thus finds it challenging to balance the quality with pricing and it has been alleged that compromise on quality.
Opportunities in the SWOT analysis of Air Asia
Opportunities refer to those avenues in the environment that surrounds the business on which it can capitalize to increase its returns. Some of the opportunities include:
Surge in overseas travel: In Asia where Air Asia is based out of there has been a surge in business travel. Destinations like Singapore, Malaysia, and Bangkok are popular in the world tourist map and vacation seasons also see a surge in pleasure travel. These are opportunities that the airline can capitalize on.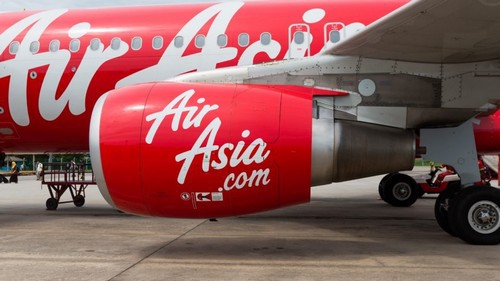 Threats in the SWOT analysis of Air Asia
Threats are those factors in the environment which can be detrimental to the growth of the business. Some of the threats include:
Competition: The company faces a lot of competition from brands such as Air India, Singapore Airlines, Virgin Airlines etc.
Management of costs: Air Asia is finding it immensely difficult to manage the fluctuations in costs of fuel and also to maintain its vast fleet of aircraft. The management of costs across time is the most critical challenge that the airline faces.
Liked this post? Check out the complete series on SWOT