Dove is a popular personal care brand, which manufactures and sells cosmetics, skincare, hair care, and body care products. The brand was founded in 1957 by Hesketh Lever in the US. Throughout the years, the brand has gained huge success in the beauty industry for constantly challenging current beauty standards with its advertisements that often deliver a strong message.
The Dove brand is owned and managed by one of the largest FMCG companies, Unilever. Its products are sold in over 150 countries across the world. The products cater to women, men, babies, and kids. Dove's key products include antiperspirants or deodorants, body washes, beauty bars, lotions or moisturizers, hair care, and facial care products.
Here are some Dove statistics
Founded on – 1957
Headquarters – Sullivan, Illinois
Country – United States
Industry – Personal care
Parent company – Unilever
The SWOT analysis evaluates the company's competitive advantage and developing strategic initiatives. Internal and external factor are all included in the SWOT analysis given below:
Dove Strengths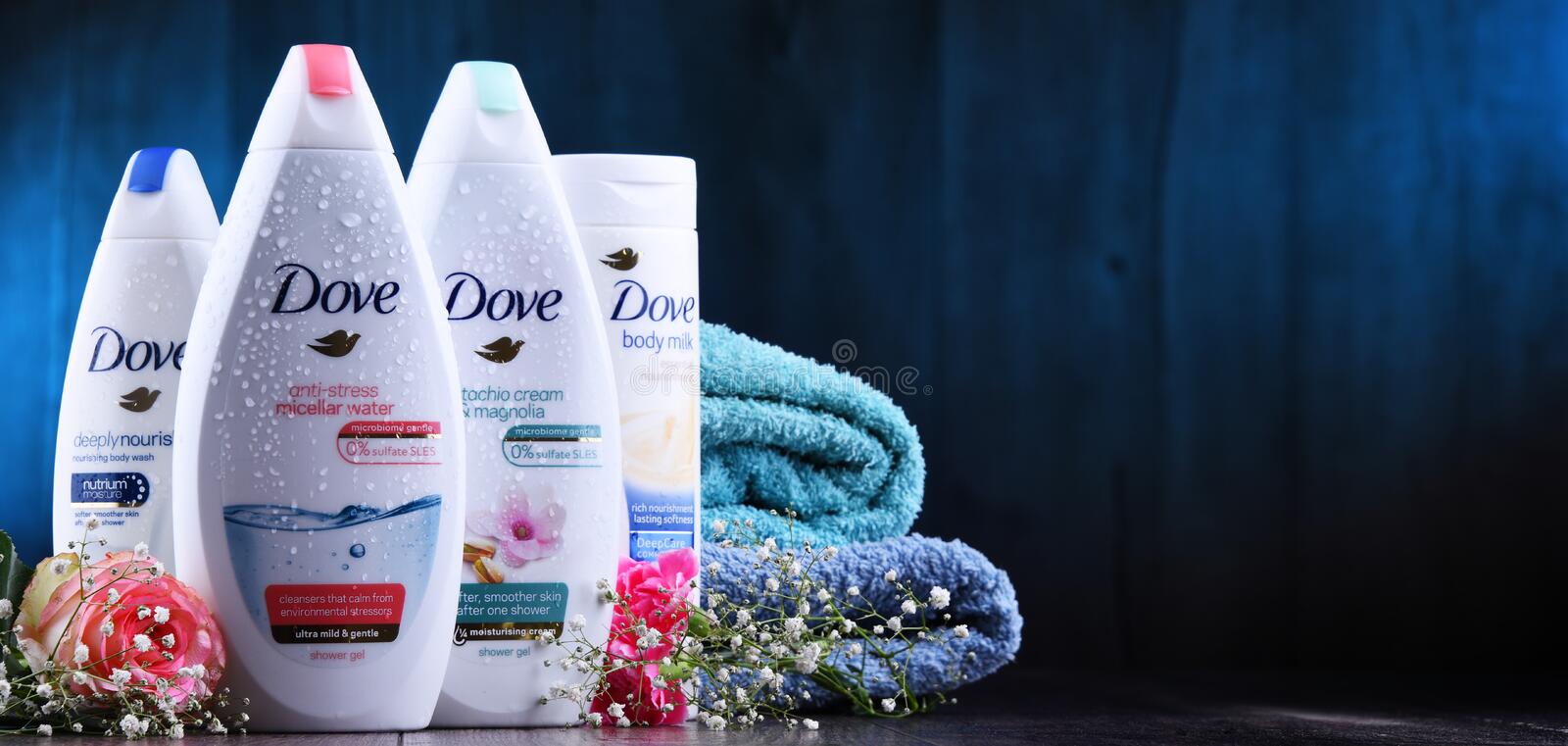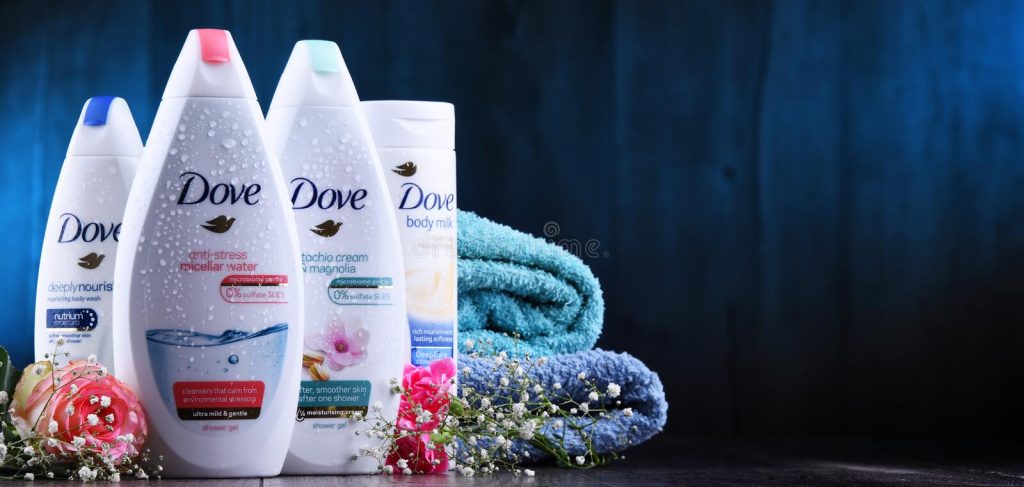 1. Strong Brand Recognition
Dove is a prevalent health and beauty brand in the world. Dove bars became the number one preferred soap brand in the US and Unilever's best-selling product company-wide. According to Statista, the Dove brand was valued at $5.1 billion in the year 2022.
It uses a broad marketing and advertising campaign as a tool for popularizing its brand. Dove enjoys a strong brand image that is widely recognized and trusted by customers. This gives the company a competitive edge over other players in the market.
2. Global Presence
The brand has a global presence with operations in around 150 countries across the world. The global presence helps the brand to reduce exposure to economic and political risks in any one market.
3. Advertisement and Cost-effectiveness
Different group of ordinary people generally advertises Dove's brand. This strategy helps the brand to connect with the consumers immediately. The consumers feel that the brand is speaking for them and hence they automatically prefer the brand over others. Also, the brand does not use celebrities for promotion and saves heavy expenses incurred in celebrity endorsements.
4. Strong Distribution Channel
The distribution channel is a main strength of every Hindustan Unilever (HUL) brand. How so ever, Dove wishes to carry off a "Premium" look, the delivery chosen by hand makes it much more beneficial. Dove is sold in leading supermarket chains and premium retailers. HUL is targeting both traditional and modern channels for the sales of Dove products.
Dove Weaknesses
1. Increasing Prices
Recently, Unilever announced that its products prices will be increase in the coming months. The major reason attributable is the price increase of commodities like crude, palm, and soya bean oil, as well as higher transport and packaging costs.
Unilever's CEO Alan Jope mentions that the company is incurring increase in material costs. As a result, the brand expects to increase in prices of products in the future.
2. Female Centric Products
Dove's products principally targets the female segment. While Dove does offer some products specifically for men, such as deodorant and body wash, the brand's main focus is on providing products for women.
As a result, the range of products that Dove offers for men is less, as compared to the range of products it provides for women. If men looking for a wide range of personal care products from Dove may not find it.
3. Concentrated towards Metro areas
Because of its positioning and targeting, Dove is majorly concentrated towards metro cities and also consumption is from metros only. Unfortunately, its products are also highly priced and hence penetration in non-metros becomes difficult.
4. Not catering to the price sensitive market
The price sensitive market prefers Cinthol, Lifebuoy or other such alternatives which are much cheaper than Dove. Dove cannot cater to the price sensitive market. So territories which are price sensitive are completely off limit for Dove.
Dove Opportunities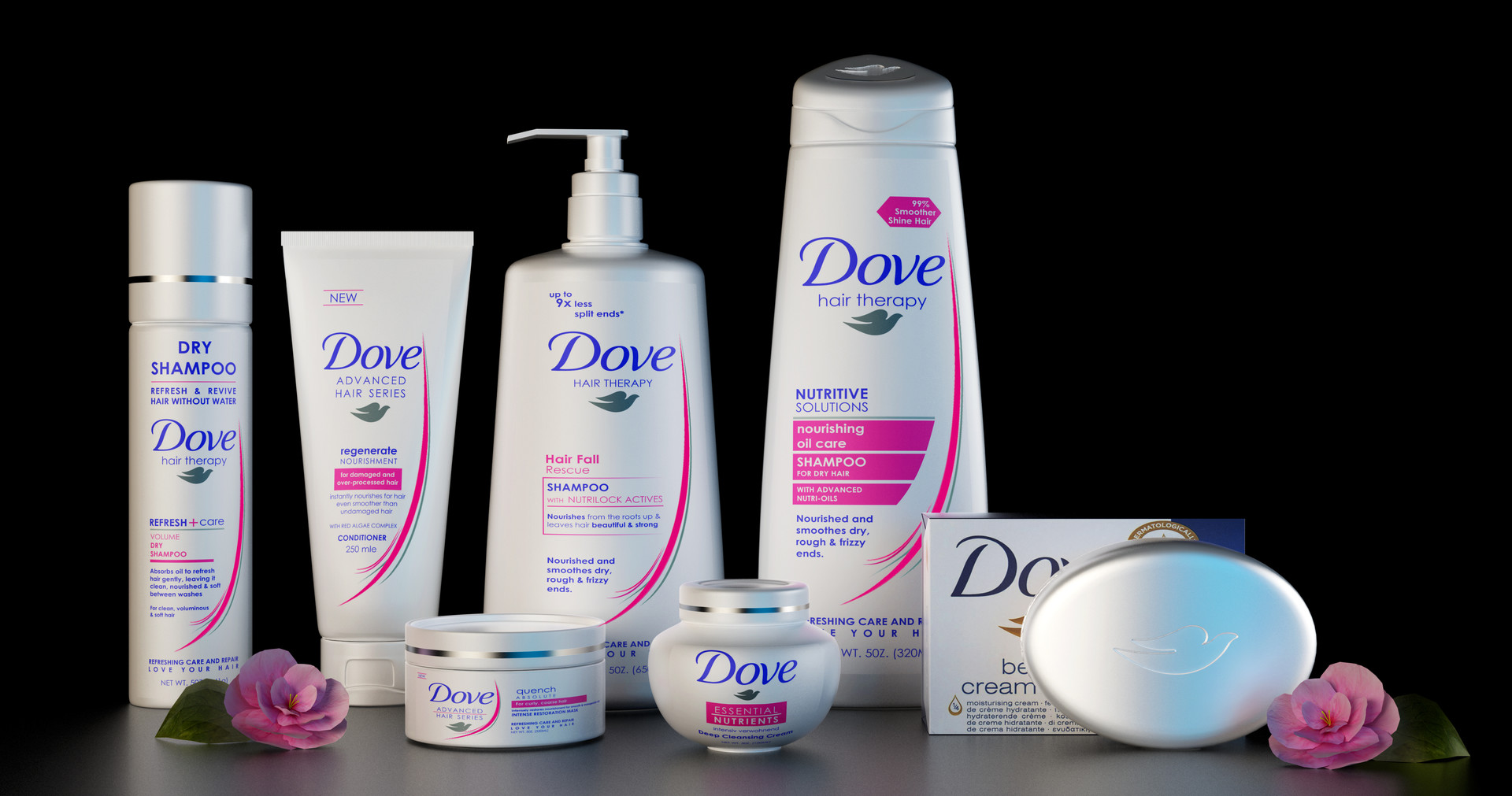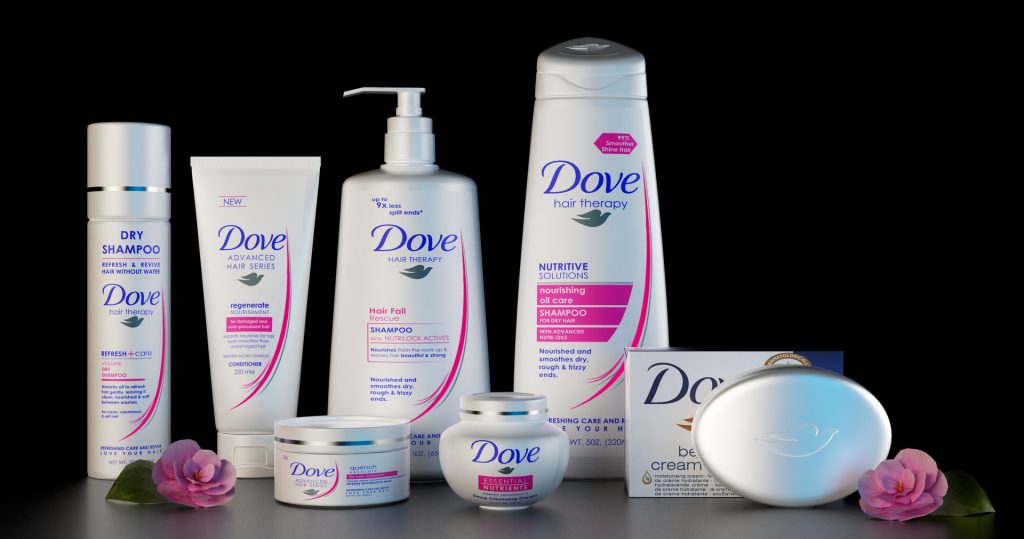 1. Diversify its Product Portfolio
Dove must consider expanding its product line as well as adding additional products in the current product mix. The brand should develop a range of skincare and hair care products specifically for men since Dove principally focuses on developing such products for women.
2. Growing Global Personal Care Markets
The global beauty and personal care market recorded revenues of approximately $571.1 billion in 2023, and it is set to grow annually by 3.8% through 2027. One of the main reasons driving market expansion is the rising consciousness of consumers about their appearance.
Beauty and personal care products such as skin care, colour cosmetics, and hair care are becoming an integral part of daily grooming. The company could capitalize on the growing opportunities in the personal care market to achieve its business objectives.
Dove Threats
1. Highly Competitive Market
The brand operates in a highly competitive personal care market. Its major competitors include Lux, Olay, Pears, Nivea, L'Oreal, and many others.
Many of its competitors are undertaking acquisitions and product improvements to expand their product offerings and attain market domination in their respective areas. The launch of new brands and new products are decreasing the market share for existing brands. Thus, it may also impact the market share of Dove.
2. Impact of the Pandemic
The coronavirus (COVID-19) is not only a global public health emergency but also a cause of a number of regional and global economic disruption. The COVID-19 pandemic has had an adverse impact on its business and operations.
Thus the year 2022 was marked by the impacts of the Covid-19 health crisis in a number of geographic areas in which Dove operates, particularly China.
3. Negative Publicity
Many personal care products across the globe showcases false advertising such as improvement in skin tone. People often are of view that these products can cause side effects on health and skin. Cosmetic products particularly contains chemical content. Such negative publicity makes customers prefer organic and mineral products.
4. Product quality and safety
Developing and supplying a product on the market that does not meet the safety requirements could adversely affect consumer confidence. This might result in legal claims or product recalls. This will limit the consumer to further purchase the company's products and might affect its brand reputation and financial condition.
5. Market Saturation
Its competitors, such as Neutrogena, Olay and Nivea, directly markets cream or soap separately. The market is saturated and the premium target market has several products to purchase in mind. For instance, instead of buying Dove soap, a customer can prefer buying the soap of their choice and then applying Nivea cream. Even Nivea is investing heavily in marketing their products. Hence, saturation of the market is obvious.
In summary, Dove has definitely positioned and marketed its products well in the market, but the awareness and reach were limited when compared to its competitors. The brand primarily focuses on and targets only women, the brand needs to expand its product portfolio and target audience. All in all, Dove has definitely managed to create a distinct identity for itself over the years.
Liked this post? Check out the complete series on SWOT