One of the largest Logistics company in the world is DHL, whichis a division of Deutsche Post DHL. DHL operates from Germany and even the germany postal services is handled by DHL only. DHL owns five airline subsidiaries with a total of 96 aircraft and another 21 aircraft on orders. These are used to deliver on time and with maximum speed.
STRENGTHS in the SWOT ANALYSIS OF DHL :
Large Network: DHL has a network of over 220 countries, making it the largest global freight career. This gives DHL an advantage over the other global players. Effective communication and excellent in-house consultancy have helped DHL expand its reach.
Innovation: DHL projects itself as a thought leader in the logistics industry. It has structurally invested into trend research and solution development, It has developed a DHL Innovation centre which provides a platform where customers and stakeholders can engage with DHL experts. SmartSensor and Resillience360 were successful logistics solutions projects which emerged from the innovation centre.
Strong Brand Equity: DHL is ranked 77 on the best global brands ranking by Interbrand in 2016 with a brand valuation of 5708 $m.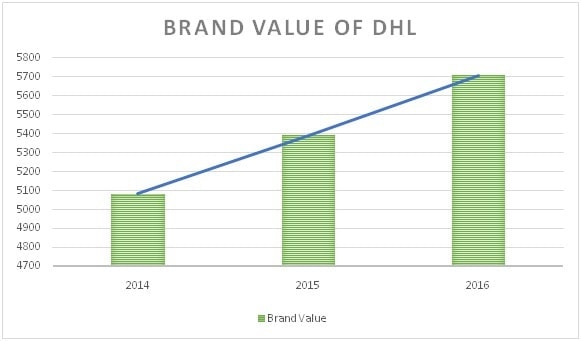 Growing in developing countries: DHL has invested heavily in developing nations to set up and expand their services in order to have a large footprint in the emerging markets. For instance, DHL has invested about 16.3 $m in India, to be used in developing new technologies including drones for deliveries and managing logistics.
Excellent financial position: DHL has a very good finance backgroun and is known to have ample amount of resources backing it up. As a result, more and more companies trust DHL and their services. This financial position is also helping DHL expand its business year on year.

WEAKNESS in the SWOT ANALYSIS OF DHL :
Limited market share growth: Being a very competitive market, market share growth becomes difficult especially considering numerous small and large local competitors.
Requires heavy investment: It is an investment driven industry and thus to set up and expand, heavy investment is required and return on investment is not immediate.
Dependence on external agencies: Due to such a wide network, DHL is depended on over various other local private agencies with which it collaborates. This has a direct impact on the efficiency of DHL and thus coordination becomes very important.
Dependence on regulatory bodies: DHL has to work according to the regulatory norms and the local authority. Regulations in the source and the destination places can be different and thus following different laws can be difficult.
Poor Marketing: When compared to Fedex or UPS, DHL does not have similar marketing expenditure and does not invest much in advertising and branding activities. This affects the brands popularity and acceptance.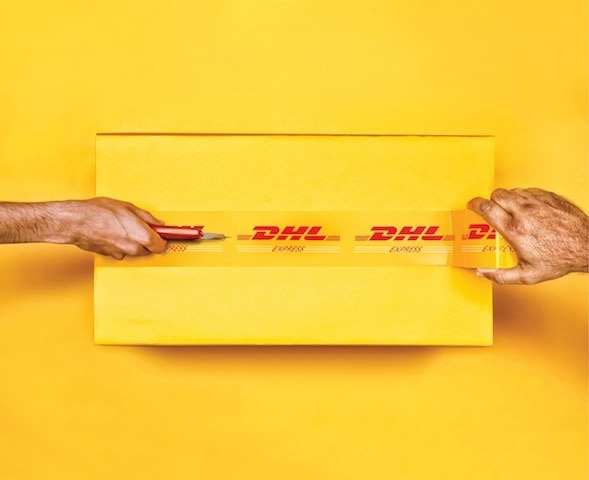 OPPORTUNITIES in the SWOT ANALYSIS OF DHL : 
Emerging Markets: DHL has set its foot in almost all the emerging markets but it needs to expand to utilise the potential in such markets. They need to focus on its customer-focused international supply chain.
Inorganic Growth: DHL, being a big name in the industry to acquire several local players to expand its reach in its target markets.
E-commerce: Increase in electronic shopping presents an opportunity to tap this market as well. E-commerce is considered as the future of shopping and so it becomes important for DHL to be present in this platform as well.
THREATS in the SWOT ANALYSIS OF DHL : 
Competition: Fedex and UPS are DHL's prime competitors and are giving DHL a tough fight in all the markets. Various local brands also possess a threat for DHL in its specific territory.
Economic Slowdown: Logistics is one of the industries which is hit the hardest when it comes to Economic slowdown.
Declination of traditional services: Traditional services such as letter and posts have declined due to the advent of technology in developed as well as developing economies.
Local players: A major threat to DHL is that the brand suffers against local courier players which might be operating at lower and penetrative prices. These local players are also able to give excellent service.
Liked this post? Check out the complete series on SWOT