Planning is the primary function of management that involves deciding the future course of action. There are several definitions of planning, but the one studied well and holds the right meaning is – planning means the determination of what is to be done, how and where it is to be done, who is to do it, and how the results are to be evaluated.'
What is Planning?
When it comes to understanding what is planning, the first thing you need to understand that it revolves around a process of thinking before fling and making plans for the organization. A plan is a specific course of action proposed to help the organization to achieve its short-term as well as long-term goals.
Strategic planning outlines how objectives are to be achieved. It is important to remember that plans are analyses developed for a given time frame. If the time factor is not considered, conditions in the environment may change, and all business plans may waste.
Planning involves the setting of objectives and developing an appropriate course of action to achieve these objectives. This is the starting point of planning: setting the objectives.
In the words of Harold Koontz an American organizational theorist, Professor of Business Management at the University of California, Los Angeles, and a consultant for many of America's largest business organizations-
"Planning is deciding in advance what to do when to do, how to do, and who is to do it. It is bridging the gap from where we are to where we want to go."
 All in all, planning revolves around nine key principles-
Goal orientation
Specificity
Accuracy
Comprehensiveness
Flexibility
Objectivity
Simplicity
Communicability
Implementable
So, when your planning includes these nine principles, it would have better chances of gaining short-term as well as long-term success. Let us now have a look at some of the key features that planning should comprise-
Features of Effective Planning
Planning is a process of decision-making. It has the following features:
1. Planning focuses on achieving objectives
Planning specifies the objectives to attain and lays down the necessary activities to achieve them.
2. Planning is the management's primary function
Planning logically proceeds with the performance of all the other managerial activities. It helps in an efficient organization. It assists in manpower planning and designing employment and training programs for the employees. Planning lays down the benchmark of performance for the employees with the help of which the manager can control the employees' activities.
3. Planning is pervasive
Planning is the basic function of managers at all levels. It is performed by the top-level management, middle-level, as well as lower-level management. However, the nature and the scope of planning vary in each level of management.
4. Planning is a continuous process
Every manager is engaged in planning continuously. The old plans have to be revised, and the new ones are supposed to be introduced depending upon the situation's needs. Thus, planning is a continuous process of making new plans and modifying existing plans to ensure that it is achieved.
5. Planning is futuristic
Planning is a forward-looking process. It is carried out to achieve some objectives in the future. It involves forecasting future events like customers' demands, competitions, government policies, etc.
6. Planning involves decision-making
Planning involves searching for alternatives and selecting the best alternative to achieve specified objectives. Therefore, decision-making is an integral part of the planning process.
Importance of Planning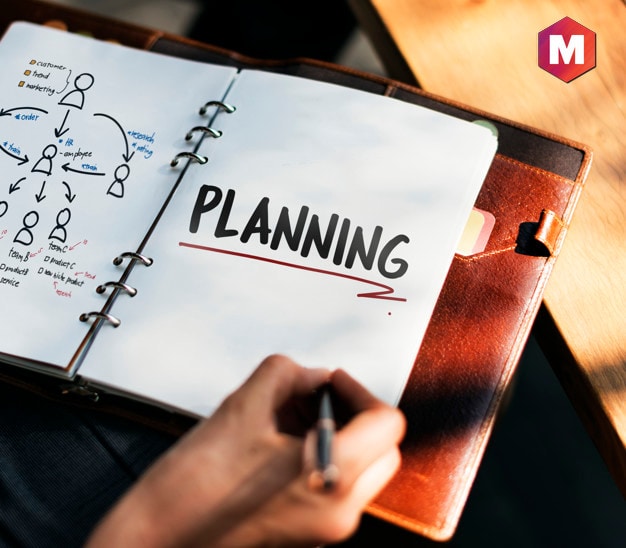 Planning provides the organization to carry out the foundation of efficient management. Here is the importance of planning mentioned below –
1. Planning provides direction for an action or an objective
Planning provides direction to all the organization's activities by clarifying the objectives and targets. If the objectives are laid down, all the business plans will be specifically directed towards the objectives. Therefore, planning provides a clear-cut direction for all the departments and individuals working in the enterprise.
2. Planning reduces the risk of uncertainty
The process of planning involves forecasting or anticipating future events. This helps to reduce uncertainties in the business. It is also noted that these uncertainties are caused by the changes in technology, taste and fashion, and other business conditions. Sufficient provisions can be made in the plans to meet these uncertainties.
3. Planning reduces overlapping and wasteful activities
Effective planning lays down various courses of action that are useful in accomplishing objectives. The chances of wasteful overlapping and activities are reduced to a great extent.
4. Planning promotes innovation and creativity
Planning is the thinking function of management. It promotes innovative and creative thinking. Many new ideas come to the mind of a manager when he is planning.
5. Planning establishes standards for controlling
managerial control involves keeping activities on the right path by restricting deviations from the plans or standards. It is through the process of planning that the management establishes the standards of performance. These serve as the benchmark for the appraisal of actual performance. In other words, planning and controlling are like the inseparable twins of management. Planning facilities controlling.
Steps involved in the Planning Process – How to do Planning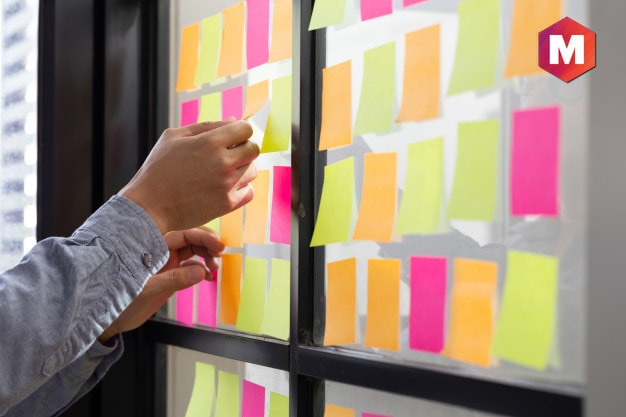 The process of planning involves seven steps. The steps are as follows –
1. Setting objectives
The first step in the planning process is the establishment of objectives. Specific objectives have to be laid down, which can be achieved with the help of policies, procedures, rules, budgets, programs, and strategies. Objectives provide the nucleus to the planning process. They help the employees in understanding what is expected of them.
2. Developing premises
Planning premises are the assumptions about the likely shape of events in the future. They serve as the basis of planning. To make effective plans, the planning premises must be based on systematic forecasting. Assessment of future demand, the taste of customers, competition in the market, etc. can be made with forecasting.
3. Identifying alternative courses of action
Search for alternative plans or course of action is an important step in learning. Without resorting to a search for alternatives, a planner is likely to be guided by his limited imagination. Generally, there are several alternatives to solve any problem. The manager should try to screen out the most unviable alternatives to have a small number of alternatives for the final selection.
4. Evaluating alternatives
The alternatives generated at the previous stage are evaluated in the light of objectives, costs involved, availability of capital, materials, personnel, etc. The positive and negative aspects of each alternative course of action should be evaluated based on their feasibility and consequences.
5. Selecting the best alternative
This step involves decision-making. It involves quantitative analysis and judgment and experience of the manager. The alternative to be selected must be the most feasible and profitable and should have the least negative consequences. Sometimes, a combination of alternatives may be selected instead of one alternative.
6. Implementation of the plan
After choosing a particular plan, it is put into action by taking the necessary steps. Immaculate implementation of a plan revolves around the courses of action that strategic planning incorporates, and hence chances of getting favorable outcomes to get optimized. All in all, the implementation of a plan decides how effective strategic planning was in being operational planning.
7. Follow up action and review
After the plan has been implemented, it is necessary to monitor it to ensure various activities are performed as per schedule and objectives are achieved. Strategic planning, as well as operational planning, are only successful if they are executed in a result-driven manner. Follow-up and review methods help leaders and decision-makers to check the effectiveness of strategic and operational planning.
Three Levels of Planning
1. Operational Planning
This level of planning occurs at the lower level, as it revolves around the basic details of how any specific goal or objective can be accomplished using available resources.
Operational planning is generally done for finding the right marketing plans, best-suited production methods, different organizational facilities, etc.
2. Tactical Planning
It occurs at the middle level. Tactical planning is responsible for doing planning through which the mission of an organization can be accomplished.
At the level of planning, decisions related to services or products that should be added, pricing, facilities, systems, size of capital investments, etc are made.
3. Strategic Planning
This level of planning occurs at the top-most level where top management tries to accomplish long-term goals by using available resources.
Strategic planning revolves around making a mission for the entire organization, finding out all the financial requirements, allocation of resources, ensuring authority relations in the organization, etc.
Though planning is crucial in giving more favorable results, it also incorporates some inherent and hidden limitations. Let us go through them as well-
Limitations of Strategic and Operational Planning
Planning may sometimes not lead to the desired results. It is because of some limitations which can be classified into internal as well as external limitations. While making plans for long-term success, paying heed to these limitations is crucial.
So, when you want to understand what is planning, it is important to go through these limitations as well-
1. Internal Limitations of Strategic Planning
a. Planning leads to rigidity and inflexibility
Planning involves laying down plans in advance. It might lead to inflexibility or rigidity by compelling the managers to confirm the plan.
Inflexibility in strategic planning/operational planning may be costly for the organization, particularly when it has changed. Managers often deviate from the plans with a fear of doe being responsible for any undue result.
b. Planning may not work in a dynamic environment
In some cases, planning may not have any practical utility because of uncertainty in the environment. The managers cannot fully depend upon plans that are meant for a stable environment.
They have to adopt suitable measures or strategies to get the desired results in a troubled environment.
c. Planning is a time-consuming process
Strategic planning is a lengthy process that might lead to a delay in action. It consumes a lot of time in defining objectives, collecting data, analyzing data, and evaluating and choosing alternatives.
It may not be feasible to undergo this process when the situation demands a quick decision.
d. Planning does not guarantee success
Planning in itself does not guarantee success; it needs effective implementation. The effectiveness of planning depends upon the attitude and behavior of the planners. Planning may sometimes create a false sense of security among planners.
Planning may sometimes create a false sense of security among planners. They may assume that as long as work goes on according to plans, it is good for the organization.
As a result, they may attract more concerned with the fulfillment of specific plans' requirements rather than securing better performance.
e. Planning involves huge costs
Planning is not only time-consuming but expensive also. The cost of the formulation of plans is directly proportionate to the executives' time spent on planning.
If sufficient time is not given to planning, the management's decisions may prove to be wrong. Expenses incurred on discussion with the professional experts and collection of required data may not justify the proportionally fewer benefits derived from the plans.
2. External Limitations of Planning
The planning premise is based on trends in certain external factors, and the management does not have any control over these factors-
Government policies
Natural calamities like floods, earthquakes, etc.
Change in taste of fashion of customers
Change in technology
Introduction of new products and a rise in competition
Here is a video by Marketing91 on Planning.
Top Tips to Overcome Planning Limitations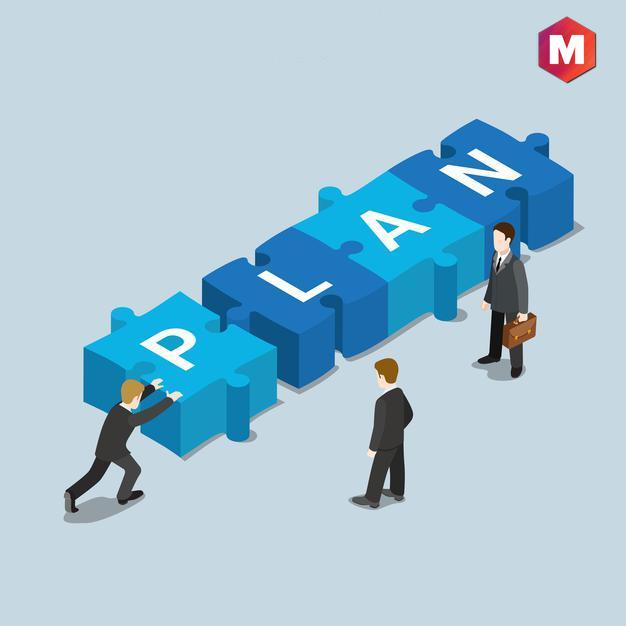 To learn and master what is planning, it is important to know the best ways of overcoming different planning limitations and making plans that are foolproof. Let us have a look at those tips here and now-
You need to do a scientific selection of goals and opt for mathematical methods
For effective planning, an organization should incorporate a sound communication system
Incorporate right forecasting strategies and develop managerial confidence
Enable your organizational members to accept change
Ensure top management support and proper responsibility setting
Encourage group participation and make contingency plans for long term success
Finally, we will discuss some of the benefits of immaculate planning systems in an organization-
Benefits of Planning
Planning ensures better use of available resources and enables you in accomplishing short term as well as long term business objectives
Via planning strategies, you can ensure economy in operations and minimize future uncertainties
Strategic planning optimizes competitive strength and control
Via Operation, strategic and tactical planning, you can ensure motivation, cooperation, growth, and long term improvement
Planning is deciding factor in developing rationality amongst all the management executives
Via strategic, operation, and tactical planning, an organization can prevent hasty judgments and reduce red-tapism
Adept objectives planning is also responsible for channelizing innovative thoughts and abilities to handle the changes effective
Planning helps a team in deciding in advance and hence ensures a forward-looking attitude in management for long term success
By making plans, managers can ensure the development of efficient methods and delegation of authority
Adept planning also empowers an organization to anticipate the crisis and make a plan for handling that beforehand
Conclusion!
Planning is a continuous process, and so is its appraisal or review. Continuous review of plans would help to detect deficiencies in the plan and the planning process.
This can act as the basis for improving or revising the existing plans and introducing new plans in the future. Planning is an important process for the organization.
How important do you find planning in optimizing the success ratio in different endeavors?
Liked this post? Check out the complete series on Leadership