Target Corporation is a chain of retail stores based in the US. It is the second largest retailer in the USA and offers household essentials, food and pet supplies, apparel, accessories, home furnishing etc. Target serves in the US only and also has an E-Commerce platform at target.com. Target generated revenue of $ 69.5 billion in FY 2016.
Strengths in the SWOT Analysis of Target :
Strong Presence in the US: Target has large-scale operations in the US which make it one of the largest retailers in the US. With such large scale, Target has economies of scale which allows it enormous buying power and thus can enforce low prices.
Differentiation through merchandise: Target has focused on differentiation itself from the likes of Walmart through the merchandise it offers. Target offers products which are affordable yet stylish. It has partnered with various designers and dealers to provide differentiating merchandise assortments at low prices to provide it with a competitive advantage.
Pricing strategy adjusted to consumer behaviour: Target has adjusted its price positioning according to the trends in the market and has brought in schemes such as "Low-Price Promise" and "Expect More. Pay Less" to provide value addition at low prices to the customers. This helps in enhancing customer base and provides the competitive advantage.
Loyalty Program: Target introduced the REDcard Rewards loyalty program in 2010 through which regular customers can receive discounts on purchases on Targets store or target.com. Within 5 years of its launch, the penetration of REDcard reached over 21 percent. Such initiatives attract customer loyalty and provide business security.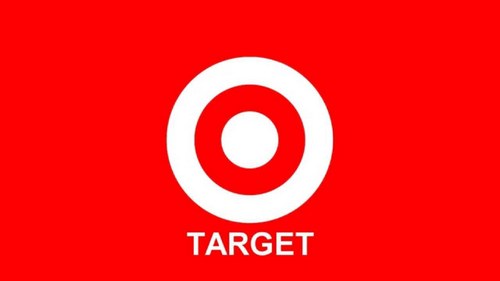 Weaknesses in the SWOT Analysis of Target :
Data Breach affects customer confidence: In December 2013, Target experienced the leak of important data which contained confidential information including credit and debit card details of its customers. Post this incident Target invested heavily on data security but such instances erode customer confidence.
Dependence on suppliers from foreign countries: A large portion of Target's merchandise is sourced from outside the US. This causes business risks as any change in economic or political conditions can affect the supplies and hence revenues.
Opportunities in the SWOT Analysis of Target :
Expansion in the US: Target is one of the largest retailers in the US and is looking for further expansion in the US in terms of locating stores in as many densely populated cities it can. It closed over 130 Canadian stores in order to spend more on expanding in the US.
Strong Presence on online market: Target is at par with the changing consumer behavior of preferring E-Commerce over brick and mortar retail outlets. E-Commerce sales in the US and around the world are rapidly increasing and with target.com, Target is well equipped to take advantage of the growth.
Growth in Private Label acceptance: The market for private label merchandise is growing at a rapid pace in the US and Europe. Target offers a wide range of private labels and will benefit from the increasing demand for private labels.
Threats in the SWOT Analysis of Target :
Overlap of offerings by Target and competitors: Most of the products offered by Target and its main competitors are similar. For example, Target's offerings as compared to Wal-Mart's offering in Groceries would be similar and hence this gives rise to pricing pressures in the market.
E-Commerce threat to brick and mortar outlets: Event though Target has ventured into E-Commerce, its brick and mortar outlets are in constant threat of the decrease in the number of customers considering the rapid growth in E-Commerce.
Rising labor costs: The labor costs in the US and Canada have been rising as wages have been rising. This affects the finances as it affects profitability by increasing overall costs.
Liked this post? Check out the complete series on SWOT