Lenovo Group Limited is a multinational company which provides the consumer, commercial and enterprise technology. The company has a wide range of products under its kitty including personal computers (PC), Smart Television, Smartphones etc. The company operates in over 60 countries and is headquartered in Hong Kong, China.
Strengths in the SWOT Analysis of Lenovo :
One of the leading players in the PC market: Lenovo is one of the leading players in the PC market globally and had a market share of about 20.7 percent in 2015 ahead of companies like Dell (14.1%), HP (19.4%) etc.
Superior performance across product lines: Lenovo recorded growth in revenue in all its product lines in the FY 2015. Lenovo improved its market share and revenue in PC, mobile business group and data centre group. This indicates increased acceptance of the company's products and improved brand image.
High exposure in China and other emerging markets: Lenovo's high exposure in the highly growing China market and presence in other emerging markets around the world has helped the company witness high growth in the recent years. It also guarantees high growth in the future.
Positive outlook in PC+ markets: PC+ markets are extensions of the PC market which includes smartphones, Smart TVs etc. Lenovo has a strong presence in the in the PC+ which is growing worldwide.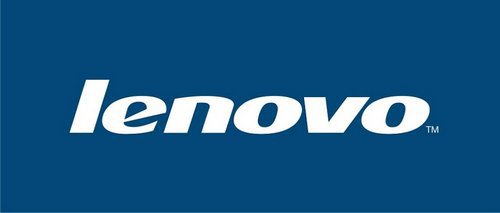 Weaknesses in the SWOT Analysis of Lenovo :
Product recalls affect brand image: Lenovo has recalled a number of products in the recent years. For instance, recalling lithium-ion batteries in April 2015 globally. These batteries are used to produce ThinkPad computers for Lenovo. Such recalls affect the brand image and trust on the brand.
Slow market share growth: Due to an entrance of other companies and duplicity of products, Lenovo hasn't been able to expand its market share in smartphone and PC category so much.
Opportunity in the SWOT Analysis of Lenovo :
Growing Smartphone market: Smartphone market is growing globally and is expected to grow at a rapid pace in the medium term especially in the emerging markets. This gives an opportunity for Lenovo to expand its revenues.
Cloud Computing: The global cloud computing market has shown great potential and is expected to grow at a CAGR of 19.4% during 2014-2019 periods. Lenovo has also been focusing on the growing opportunity in the cloud computing market and is set to be benefitted by the growth of cloud computing in the future.
Strategic acquisitions: In the recent past, Lenovo has strategically acquired a number of companies to broaden its product portfolio and expand its reach. For instance, acquisition of Motorola Mobility from Google in 2014. Such acquisitions help Lenovo to enhance its customer base and revenue and Lenovo should look forward to it.
Threats in the SWOT Analysis of Lenovo :
Competition can affect market share: Lenovo faces intense competition from various global companies such as HP, Dell, Samsung, Apple and Acer etc. in the PC and smartphone market. Competitive pressure can affect Lenovo's market share and also challenges Lenovo to constantly innovate.
Declining PC market: The global PC market is declining with the increase in popularity in mobile computing with smartphone and tablet devices. This could definitely impact the company's bottom-line as 66% of the company's total revenue is from its PC division.
Decline ASPs: Average selling prices (ASPs) of smartphones are on a declining trend and will continue to decline with cheaper cost of production and other cost reduction methods. With declining ASP for the industry, Lenovo also comes under pricing pressures and thus profitability gets affected.
Liked this post? Check out the complete series on SWOT