A Dutch Brewer Heineken International operated around 160 breweries across the world. The company which sells their signature brand Heineken across the world also has other labels like Amstel, Desperados, Tiger, Tecate, and Red Stripe.
The company was first established in the year 1865 by Gerard Adriaan Heineken in Amsterdam. The company sells its products in Europe, Asia Pacific, North America, South America, Middle East, and Africa. The company owns around 250 brands making it one of the biggest international brewers. Heineken sells different brands in different countries and some of its specialties include flavored beer, cider brands, and malt beer.
The company has an annual production of  185 million hector liters of beer and their annual revenue is 2000 crores Euros. The company currently employe more than 180,000 people in their facilities across the globe and has always been a culturally sensitive and diversity-focused company.
Strengths in the SWOT analysis of Heineken
What a business features as a cutting edge advantage over its competitors is generally termed as strengths. Heineken features the following strengths:
Differentiated Products for various markets: Though Heineken owns 250 brands, not every brand is sold in every market and the company has different products for different markets. Amstel, Primus, Walia, and Heineken are the brands that are sold in Africa, Middle East, and Eastern Europe. The American market has been assigned popular brands like Heineken, Tecate, Amstel, Sol and Dos Equis while Heineken, Anchor, Larue, Tiger, and Bintang is being sold in the Asia Pacific. For the European market in addition to Heineken, the company also sells brands such as Cruzcampo, Birra Moretti, Zywiec, and Strongbow Apple Ciders.
Variants: Heineken beers are known for their numerous variants. For eg Amstel's is sold in the number of variants such as:
Amstel Lager
Amstel Light
Amstel Bright
Amstel Premium Pilsener
Amstel Radler
Affligem (Double, Blonde)
Tiger is being sold invariants such as
Orchard Thieves
Strongbow Apple Ciders
Stassen
Old Mout
Bulmers
Blind Pig
These variants not just help Heineken target a huge audience but also helps them satisfy specific customer tastes.
Focus on Heineken: Though the company sells a number of different beer brands, they have only one international brand which is Heineken. The company always focuses on brand Heineken in all their promotions and the rest of the brands are showcased as sub-brands for each geography. This strategy has helped to increase the brand recall and recognition of Heineken.
Target segment: Quite unlike their competitors who do not have a clear segment to target, Heineken focuses on the young adult in their flavored beer category which is one of their highly differentiated offerings. The flavors have also been decided after detailed research on the preferences of the target segment.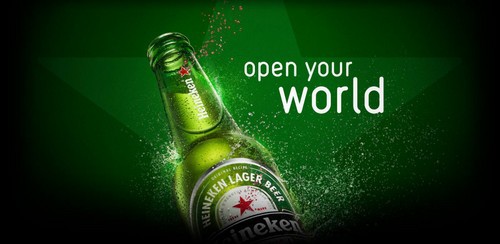 Weaknesses in the SWOT analysis of Heineken
Weaknesses are used to refer to areas where the business or the brand needs improvement. Some of the key weaknesses of Anheuser Busch are :
Currency Fluctuations: Heineken looks up to foreign countries for more than 70 %of its revenues and currency fluctuations such as the Euro crisis, Brexit and the rise of the dollar have affected the margins of the business.
Poor margins: The primary markets of Heineken are developed countries where the beer market is mature and the only selling point is pricing. Though Heineken gets good margins in flavored beers the same cannot be said about the regular brand s which constitutes the major chunk of their business.
Anheuser Busch Sab Miller Integration: Anheuser Busch and their biggest rival Sab Miller have entered into a merger making them the biggest force in the liquor business. This has drastically affected the global business of Heineken who will now need major strategies to fight this merger.
Opportunities in the SWOT analysis of Heineken
Opportunities refer to those avenues in the environment that surrounds the business on which it can capitalize to increase its returns. Some of the opportunities include :
Microbreweries: Many pubs across the world have started brewing their own beers and customers are choosing these over branded beers. This can be a huge opportunity to seasoned brewers like Heineken who can think of opening their own microbrewery chain business.
Exposure: In comparison to earlier years people are more aware of global brands of beer and wone and today many young customers specifically ask for flavored beer or signature flavors of the wine. This can be an opportunity for Heineken to capitalize on.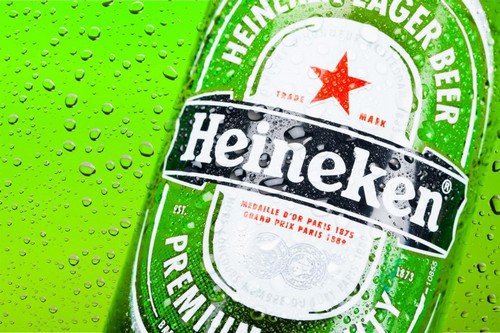 Threats in the SWOT analysis of Heineken
Threats are those factors in the environment which can be detrimental to the growth of the business. Some of the threats include:
Competition: Some of the major competitors of Heineken are Miller, Fosters, Anheuser Busch, and Molson Coors.
Legal Hassles: The biggest threat for any alcohol company is crossing the legal hurdles that may arise when they need to sell in foreign markets. This includes red tape, licenses, and necessary permissions which are both tedious and expensive.
Liked this post? Check out the complete series on SWOT