Sephora is a French cosmetics company that is a specialist in makeup and also deals in personal care, skin care, and accessories. Founded by Dominique Maddonaud in 1969 the company also sells products of other reputed cosmetics companies as well along with their private labels.
The brand is currently owned by LVMH Moët Hennessy Louis Vuitton and in addition to ensuring that the store is always well stocked, Sephora also makes sure that the in-store experience unparalleled. Though headquartered in Paris, Sephora has operations in around 190 countries across the world and presence in most leading cities.
With more than 13,000 brands to its credit out of which the company owns around 3000 Sephora brands, it is one of the leading players in the cosmetics and personal care luxury segment today on the global map.
Strengths in the SWOT analysis of Sephora
Strengths are defined as what each business does best in its gamut of operations which can give it an upper hand over its competitors. The following are the strengths of Sephora:
Cohesive brand image: Sephora projects a highly cohesive image across all their channels and they send across consistent signals with respect to their image across all marketing channels including online and social media. In their stores as well as website there are Sephora Beauty studios where they can design their own looks and practice makeup using tutorials.
Sensory experience in their stores: Sephora stores offer a complete sensory experience to the customer. Backed by light music the store is designed in their signature black and gold colors and the staff is well dressed and cordial. Customers are allowed to try on makeup with the assistance of expert staff who are trained on various makeup dos and don ts.
High customer involvement: The layout of Sephora stores is very customer friendly offering easy access to customers to makeup. Sephora offers fragrance testers, color identifier handheld device called Color IQ which helps the customer identify their color preferences or facilities to define their looks which is facilitated using simple tutorials.
Good product portfolio: The company has a wide-ranging product portfolio which comprises private labels sold under Sephora as well as leading brands such as MAC, Estee Lauder, Kalvin Clein or L'Oreal. Sephora is also an exclusive seller of top line cosmetic brands which are sold only through the Sephora outlets.
Outstanding digital experience: Through a highly interactive website which is easy to navigate with a number of interesting options. The Beauty Talk section connects the customers to each other as well as to makeup professionals. Sephora Virtual Artist is a virtual experience which allows customers to create their favorite look by trying various makeup options in The Sephora Beauty Board also has a section where people can post pictures which indicates the cosmetics and current makeup trends in action.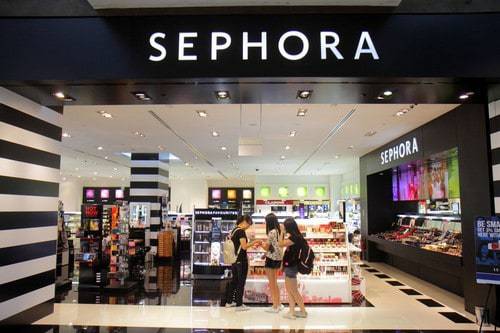 Weaknesses in the SWOT analysis of Sephora
Weaknesses are used to refer to areas where the business or the brand needs improvement.   Some of the key weaknesses of Sephora are:
Expensive: Sephora is a player in the beauty industry which is highly fragmented. Thus the number of players and the range of pricing vary significantly. Sephora is a player in the luxury segment and thus are exorbitantly priced. This means that the product is unaffordable to most people.
Channel dilution: The beauty company is an exclusive retailer for many top brands of cosmetics and makeup which are direct competitors to their private label Sephora. This has diluted their parent brand and it is affecting the sales as well as the image while also sending confusing signals to customers.
Poor penetration in Asia: The penetration of Sephora in emerging economies in Asia like India and China is low in comparison to competitors since they deal only through their exclusive channels. However, they also promote competing brands there who also sell through other distributors.
Over-focus on experience: Sephora spends a fortune on creating the right experience for their customers. They try to create similar experiences by integrating across channels which in turn becomes challenging to execute. Moreover, this also distracts them from the core concept of selling their products. Customers end up walking into Sephora stores trying makeup, getting makeovers and then-then move out without really buying anything.
Opportunities in the SWOT analysis of Sephora
Some of the opportunities include:
Growth potential for cosmetics: Cosmetics industry is in a high growth mode now as more women become increasingly conscious about the way they look. People understand the need for different makeup for different types of skin or ethnicities and also why different occasions need different genres of makeup.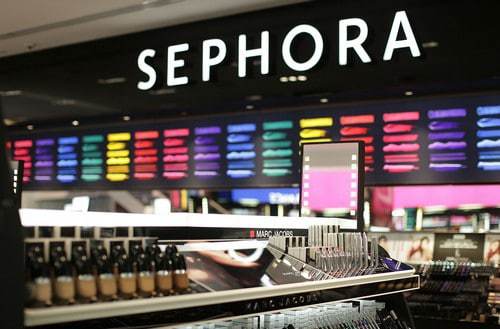 Threats in the SWOT analysis of Sephora
Some of the threats include:
Competition: The biggest competitors of Sephora are Estee Lauder, MAC, Calvin Klein, Versace, Clarins, Ales Group or Parfuma Lubin.
Liked this post? Check out the complete series on SWOT