The SWOT of Titan discusses the strengths, weaknesses, opportunities and threats for one of the biggest watch companies in India.
Strengths in the SWOT analysis of Titan
a) The varied offerings to diverse segments with a clear cut positioning.
b) The quality of watches is impressive.
c) Innovation is core to its strategy.
d) Visual Merchandizing has been Titan's strength ever since its inception.
e) Good retail network by "WORLD OF TITAN"
f) Excellent customer service.
g) International tie-ups with Hugo Boss and Tommy Hilfiger.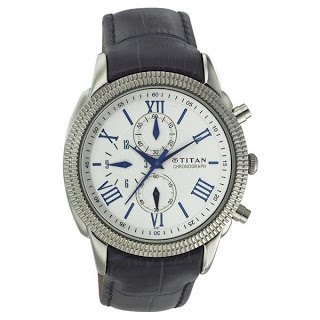 Weaknesses in the SWOT analysis of Titan
a) Waterproof watches not a part of its kitty.
b) Rural India does not form a substantial part of customer base.
c) Kids are fascinated with mobile phones rather than watches and incidentally, they show the time.
Opportunities in the SWOT analysis of Titan
a) Under-penetrated market for watches as only 35% (approximately) of Indian population possesses watches.
b) Watches positioned as a fashion wear rather than just utility products.
c) With a changing consumer attitude, people like to possess multiple watches for different occasions and events.
d) Huge market in the exchange business.
e) Introducing waterproof watches.
f) Rural market may be tapped.
Threats in the SWOT analysis of Titan
From competitors –
a) Japanese- Citizen, Casio
b) Swiss- Rolex, Omega, Rado, Tissot, Tag Heur, etc.
c) Chinese watches
d) Unorganized sector/ Grey market.
e) Mobile phones and wall clocks are a substitute to watches.
f) The fashion trend keeps on changing.
Liked this post? Check out the complete series on SWOT