Here is a SWOT of Axis Bank – One of the fastest growing banks in India.
Strengths in the SWOT analysis of Axis bank
Axis bank has been given the rating as one of top three positions in terms of fastest growth in private sector banks
Financial express has given number two position and BT-KPMG has rated AXIS bank as the best bank with some 26 parameters
The bank has a network of 1,493 domestic branches and 8,324 ATMs
The bank has its presence in 971 cities and towns
The banks financial positions grows at a rate of 20% every year which is a major positive sign for any bank
The company's net profit is Q3FY12 is 1,102.27 which has a increase of 25.19% growth compared to 2011
Weaknesses in the SWOT analysis of Axis bank
Gaps – Majorly they concentrated in corporate, wholesale banking, treasury services, retail banking
Foreign branches constitute only 8% of total assets
Very recently the bank started focusing its attention towards personal banking and rural areas
The share rates of AXIS bank is constantly fluctuating in higher margins which makes investors in an uncomfortable position most of the time
There are lot of financial product gaps in terms of performance as well as reaching out to the customer
There are many fraudulent activities involved in credit cards as the banks process credit card approval even without verification of original documents
Their financial consultants are not wise enough to guide the customers towards right investments
Customer service has to improve a lot in order to be in race with other major players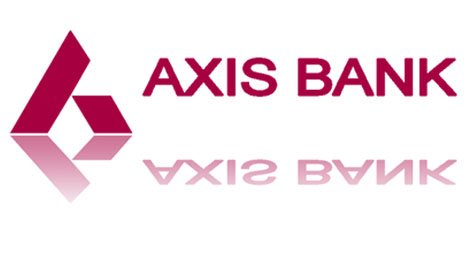 Opportunities in the SWOT analysis of Axis bank
In 2009, Alliance with Motilal Oswal for online trading for 10 million customers
In 2010, acquired Enam Securities Pvt Ltd – broking and investment banking
In Sep 2009, SEBI approved Axis Asset Management Co. for mutual fund business
No. of e-transactions increased from 0.7 million to around 2 million
Geographical expansion to rural market – 80% of them have no access to formal lending
46% use informal lending channels
24% unregulated money lenders
Now number of branches increased to 1493 from 339.
Last quarter there were 48 new branches opened across the Nation
Since it's a new age banking there are lot of opportunities to have the advance technicalities in banking solutions compared to existing major players
The assets in their international operations are growing at a very faster pace with a growth rate of 9%.
The concept of ETM (Everywhere teller machine) by AXIS Bank had a good response in terms of attracting new customers in personal banking segment
Threats in the SWOT analysis of Axis bank
Since 2009, RBI has increased CRR by 100 basis points
Increased repo rate reverse repo rate by 50 points – 11 times of late
Increasing popularity of QIPs due to ease in fund raising
RBI allowed foreign banks to invest up to 74% in Indian banking
Government schemes are most often serviced only by govern banks like SBI ,Indian Banks, Punjab National Bank etc
ICICI and HDFC are imposing strong threats in terms of their expansion in customer base by their aggressive marketing strategies
Liked this post? Check out these detailed articles on
Topic of SWOT of Brands
Alternatively, check out the Marketing91 Academy, which provides you access to 10+ marketing courses and 100s of Case studies.