Hewlett packard is one of the largest consumer durable companies in the world. It offers various products to consumers as well as businesses. The company is known across the world for its printers, laptops, desktops, xerox machines etc. It has largest market share in the printers segment and is fighting hard for a major market share in the laptop and IT segment as well.
Here is the SWOT analysis of Hewlett packard or HP.
Strengths in the SWOT Analysis of Hewlett Packard :
Brand Valuation: Hewlett packard has a fantastic brand equity and its brand valuation is a whopping 19.3 billion dollars, much ahed then many of the players in the consumer durable segment. HP ranks 50th amongst the top 100 brands around the world. 
Sector Rank: Hewlett packard is ranked 10th in the IT industry which has the likes of Apple, Facebook and Google. This shows the fantastic popularity of Hewlett packard.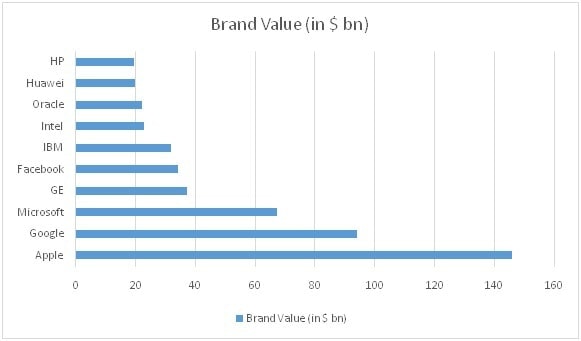 Production excellence: HP ships two personal computers and two printers every second. This shows its dominance in this sector. They hold the second position in the world for shipping PC equipment. HP had a market share of nearly 20%. In the printer segment, they hold a market share of 40.5%.
R&D: They spend highly on research to stay ahead of the technology curve. HP Labs research is focused on key growth areas that include advancing technologies like sensing, natural language detection, audio/video analytics, and new information displays.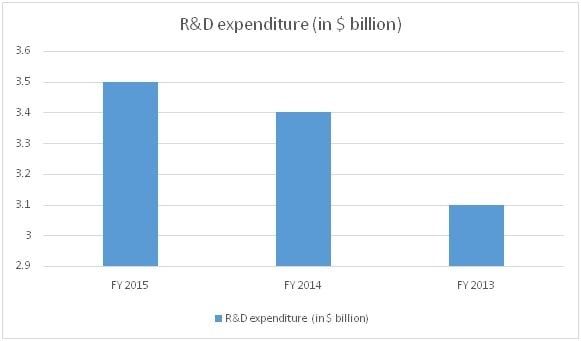 Differentiated products: Over a period of time, Hewlett packard has produced products which are differentiated and well advanced as compared to competitors. The latest HP Spectre is a fantastic piece of equipment for a laptop. Similarly, they have bulk printers and bulk xerox machines which are excellent in performance and durability.
Marketing: A company does not reach this level of brand equity without a smart investment in marketing. Hewlett packard is known to be a smart marketer and its ads are always colorful, showing the capabilities of its printer and giving off an elegance of its own.
Weaknesses in the SWOT Analysis of Hewlett Packard :
Declining Demand: The demand for printing systems and personal computers have decreased by 8.3% during FY 2015. Net revenue declined by a 17% in desktop PCs, 2% in notebook PCs, 9% in workstations and 8% in other net revenue. Smartphones are fast overtaking laptops and Hewlett packard is far behind the others in Smartphones.
Weak Financials: they recorded a decrease of 7.3% in revenues compared to FY 2014. The operating profits also decreased by 23.9% compared to FY 2014.
After sales service in computers: HP's laptop and desktops are known to have poor after sales service especially in emerging countries.
Opportunities in the SWOT Analysis of Hewlett Packard :
3D printing: According to estimates 3D printing technologies are expected to take high growth. The 3D market will reach a value of $30.2 billion by 2022 with a CAGR of 28.5%. Worldwide shipments of 3D printers grew by 103% in 2016.
Managed Print Services (MPS) Market: The MPS market is forecasted to become $94.9 billion by 2024 from $26.2 billion in 2015 at a CAGR of 14.8%.
Electronics Market: The performance of electronics market is going to increase with a CAGR of 2.7% till 2019. The value is expected to become $299 billion by 2019.
Threats in the SWOT Analysis of Hewlett Packard :
Product Challenges: The growth of personal computer product line has slowed down. The printing line also has many competitors and is facing a growth decline.
Competition: Competition in the personal systems segment are Lenovo, Dell, Acer, ASUSTeK, Apple, Toshiba, and Samsung and In the printing segment are Canon, Lexmark, Xerox, Seiko Epson, Ricoh, Samsung and Brother Industries.
Smartphones: Due to rising in the demand and popularity of the smartphones the PC is taking a slowdown. Not just in revenue but the total volume of shipments will also reduce.
Liked this post? Check out the complete series on SWOT