The converse is footwear brand that is based out of Massachusetts, USA and is a fully owned subsidiary of Nike. The brand which became popular of its basketball shoes also sells sportswear and apparel.  The Converse brand which can be recognized from the star symbol which it imprints in all its apparel is also a specialist in running and athletic shoes.
The company has a worldwide distribution network and sells through its own stores, top retailers, website and online retail stores. The company has a total revenue of 2.8 billion USD in the year 2016 and is perceived as trendy and youthful by the customers.
One of its most popular products are sneakers and some of the popular brands sold by Converse include All Star Modern, Chuck Taylor Cons and Jack Purcell. Known for its interesting brand names the company is immensely popular amongst not just the youth of America but across the world. Its top rivals include Nike, Puma, Adidas and New Balance.
Strengths in the SWOT analysis of Converse :
Strengths are defined as what each business does best in its gamut of operations which can give it an upper hand over its competitors. The following are the strengths of Converse :
Features: Converse Shoes are popular for their features which make them not just trendy but also comfortable. Some such features include vulcanized sole, rounded tip and wrap up the strip. Converse also offers a wide variety of weightless shoes.
Affordable Pricing: In comparison to its closest rivals other than probably New Balance, Converse is perceived as an affordable brand. The prices range from USD 55 to USD 130 in the economy segment which is affordable to all categories of customers. However, they also have many products in the premium category which may not be affordable to everyone.
The strong Trio: The core strength of any footwear made by Nike are the strong trio of people who back every design they make namely Tokyo's veteran tastemaker Hiroshi Fujiwara, footwear design giant Tinker Hatfield and Nike, Inc. CEO Mark Parker. This continues to be the biggest strength of Converse.
Innovative Designs: Converse stands out from the crowd in terms of both its colors and styling which is very chic and modern. Moreover, the customer vouches for the comfort of a Converse Shoe which is one feature that makes it popular amongst athletes and runners.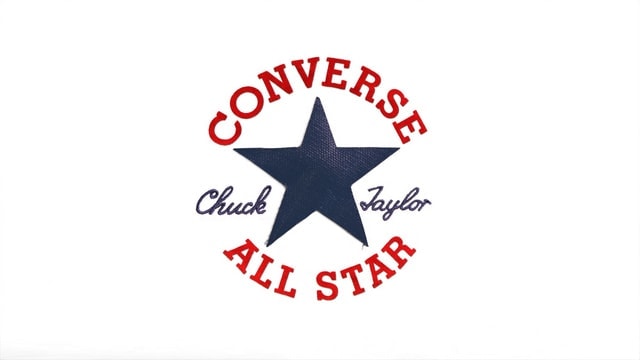 Weaknesses in the SWOT analysis of Converse :
Weaknesses are used to refer to areas where the business or the brand needs improvement. Some of the key weaknesses of Converse are:
Lack of Differentiation: Though Converse has different names for different categories of shoes, they have a lot of products on one line with minute differences that is not easy to spot. This lack of differentiation often creates confusion in the mind of the customers.
Chuck: One of the earliest sneakers made by Converse, Chuck was named after the person who leads the design. This design is considered to be the greatest of its times and to date, there has been no other version that is comparable to its comfort and quality. Thus Chuck always will be the biggest strength and weakness of Converse.
The Nike Effect: Converse will always be known as a Nike Product and suffer from cannibalization by the Nike brand. This affects the overall impact that it has on the brand equity of Converse.
Opportunities in the SWOT analysis of Converse :             
Opportunities refer to those avenues in the environment that surrounds the business on which it can capitalize to increase its returns. Some of the opportunities include:
Specific Need: In the early days it was just enough to have one set of Shoes for all your sports needs. But that is no longer the case. Today each need has a different solution and thus each solution creates a demand for a new variant of footwear. This creates a whole new gamut of opportunities for the footwear industry.
Disposable Income: Globally there is a surge in per capita income with more number of working professionals and dual income households. This has increased the propensity to spend and also more people are indulging in impulse shopping. All these can prove to be golden opportunities which can be targeted through the right promotional strategy.
Growth in online shopping: More and more prefer to shop online today and thus shopping has become o more frequent primarily because of convenience. This has resulted in companies focusing more on the website since it also helps them cut down on distribution costs.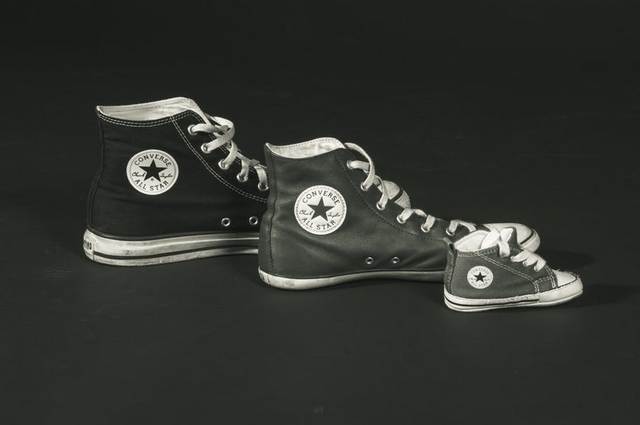 Threats in the SWOT analysis of Converse :
Threats are those factors in the environment which can be detrimental to the growth of the business. Some of the threats include:
Competition: The company has always faced a serious threat from Nike, Puma, New Balance, Adidas, and Reebok.
Counterfeiting: There are numerous brands that are counterfeit versions of the originals and sold at half their prices this is causing a serious issue in sales and distribution of the original brands.
Liked this post? Check out these detailed articles on
Topic of SWOT of Brands
Alternatively, check out the Marketing91 Academy, which provides you access to 10+ marketing courses and 100s of Case studies.