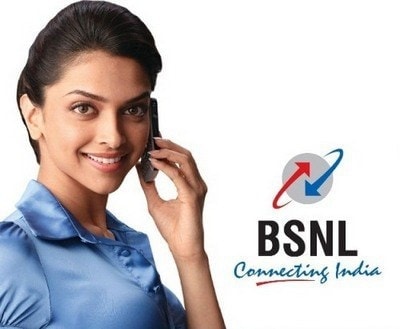 Strengths in the SWOT analysis of BSNL
Backed by Government of India: It was incorporated on 15 September 2000 and took over the business of telecom services and network management from the erstwhile Central Government Departments of Telecom Services (DTS) and Telecom Operations (DTO), with effect from 1 October 2000 in an ongoing concern basis. Ever since the formation of BSNL, the Indian telecommunications scenario has been transforming itself into a multi-player, multi-product market with varied market sizes and segments.
Extensive infrastructure in remote areas: BSNL has installed Quality Telecom Network in the country & now focusing on improving it, expanding the network, introducing new telecom services with ICT applications in villages & winning customer's confidence.
PAN India-reach: You name the place & BSNL is there. It has about 43.74 million line basic telephone capacity, 8.83 million WLL capacity, 72.60 million GSM capacity, 37,885 fixed exchanges, 68,162 GSM BTSs, 12,071 CDMA Towers, and 197 Satellite Stations.
Huge Optical-Fibre infrastructure: Fibre-based cable networks act as a backbone to transmit data on wireless networks. BSNL has 6,86,644 RKm. of OFC, 50,430 RKm. of microwave network connecting 623 districts, 7330 cities/towns & 5.8 lakhs villages.
Strategic alliances with IT & hardware companies: It got into many strategic alliances for IT & hardware requirements like with Ericsson, Cisco , HP, Compaq , NFL , MTNL etc. in order to run the business smoothly.
Weaknesses in the SWOT analysis of BSNL
Working culture of government Institution: Despite having stiff competition in telecom sector making private players to design their strategy cautiously BSNL is still running on Bureaucratic type of setup.
Network capabilities: Although BSNL have 62000 tower & wireless networks stretched to 6,86,644 RKm. of OFC, 50,430 RKm. of microwave network connecting 623 districts, 7330 cities/towns & 5.8 lakhs villages, they are not able to optimize the network capabilities.
Unproductive rural assets: Problems associated with outdated technologies, low ROI form of rural assets & Political interference is making the company handicapped.
Poor Service Image: With the advent of technologies & new players foraying in the telecom sector serviceability & CRM is important aspect for the growth of the business but BSNL has maintained its poor service image since its incorporation.
Unable to retain customers: Forget about acquiring new customers BSNL is not able to retain their customers due to its poor service & outdated offerings.
Poor marketing: Poor franchisee networks, Lack of market research, confused segmentation are some of the poor marketing strategies leading to the downfall of BSNL.
Decreasing market share: Although there is increase in tele-density (75.2%; 2014), BSNL's market share is on continual decrease. It is currently in 5th position having only 10.5% market share.
Opportunities in the SWOT analysis of BSNL
Strategic Partnership: Partnering with the smartphone companies is going to be smart strategy as far as MNP (mobile number portability (India)) is concerned which will ensure fixed cash flows in the future.
Partnering with other telecoms: Partnering with other telecoms to revamp their loss making, poorly managed, extensively stretched infrastructure will help them in turning around the company. Redeployment of unutilized capacities, Integrating IT infrastructure should be considered.
Customer Retention: Customer retention through a combination of loyalty schemes, better Tariff, service standards, low call drops better network availability & reach will result into low switchers & low acquisition cost.
Improving upon Intangible capabilities: Company is well placed in tangible capabilities like resources, infrastructure but they need to work on intangible capabilities like skill & motivation, Knowledge & Aging workforce.
Threats in the SWOT analysis of BSNL
Government Regulatory Framework: With the auction of spectrum & change in the policies on a regular basis, there is a lot of instability in the telecom industry.
Competition: Price war in the home market, technologically advanced private players and declining margins is adversely affecting the overall business of the co..
MNP (Mobile number portability): MNP gives the customer independence to change the service provider while retaining the number and the number and due to high call drops, network issue & worst CRM will result into slump in subscriber base in the next fiscal with PAN India MNP implementation from May 3rd 201
Liked this post? Check out the complete series on SWOT