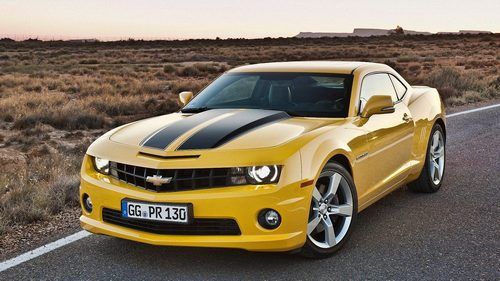 Chevrolet is one of the flagship brands of the umbrella brand – General motors.
Strengths in the SWOT analysis of Chevrolet
Global Presence: According to Chevrolet data they are operating in 200 countries. Out of these 200 countries USA is their hottest market where they sell the highest number of Chevrolet cars as compared to any other nation around the world. Developing nations like China, India are the emerging markets where the company is trying hard to establish itself. It manufactures vehicles in 37 countries under 13 brands.
Product innovation & technological advancement: From participating in championships with its Sports cars (NASCAR, INDYCAR & The FIA World touring car championship) to introducing the Hybrid models like Chevrolet Malibu & Tahoe (in US market), Chevrolet has more than 100 years of history. Company is also investing in hybrid & plug in vehicles for both cars & trucks.
Parent company General Motors is a renowned brand in automotive industry: GM owns 13 brands, including Chevrolet, GMC, Cadillac, Buick, Opel and many others. It is currently among world's largest automakers by vehicles unit sales.
Product portfolio: It has presence in all the segments from hatchback to sedans to SUV's. They are also in Commercial vehicles like buses & trucks.
Workforce: It has created a pool of 300000+ highly skilled employees continuously working in 100+ countries.
US market: Although after GM's bankruptcy its sales declined by quarter percentage in US but company started targeting aggressively Asian markets like China, India etc. which have got lots of potential and that's how they are again on positive growth rate.
Weaknesses in the SWOT analysis of Chevrolet
Opportunities in the SWOT analysis of Chevrolet
Increasing product portfolio: By increasing their product portfolio and introducing new series in different segments, Chevrolet can increase their sales as there will be more choices for customers to choose from under the same the same brand.
Strategic Alliances: Chevrolet has very few strategic alliances with other companies. It can enter into strategic alliances to design/redesign their offerings.
Changing lifestyle & customer groups: Changing customer lifestyle and more & more nuclear families coming up who will need a car for their small family can result into upsurge into car demands.
Market expansion: Entering into new markets & further penetrating into developing markets like India, China etc. will help the company to increase their revenues.
Threats in the SWOT analysis of Chevrolet
Competition from other automobile players: There is fierce competition from other automobile giants in both passenger as well as commercial vehicles. Competition is huge, in this industry, and nothing hurts a company more than the internal strife, may be from group companies itself.
Government regulations: Government policies like reduction in global warming by discouraging the use of personal transportation, reducing the road permit validity, volatility in fuel prices, restricting the entry of outside state vehicles are some of the policies/regulation which are being implemented in respective regions in the world and is affecting the sector by & large.
Liked this post? Check out the complete series on SWOT