Ford Motor Company is one of the largest automobile manufacturers in the world. Apart from manufacturing it also provides financial services through Ford Motor Credit. It has Ford and Lincoln under its banner. It is headquartered in Dearborn, Michigan in the United States. It has around 199000 employees working for them as of 2015.
Strengths in the SWOT Analysis of Ford :
Brand Value: Ford's brand value stands at $19.771 billion according to the report of Brand Finance. It ranks 46th in the list of Brand Finance report.
Sector Rank: Ford plays in the automobile sector. Its rank in this sector is 4th.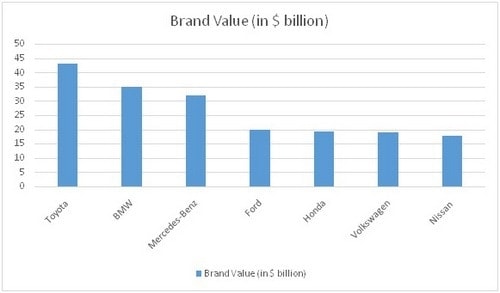 Strong R&D: Ford spends a lot of R&D and is committed to making and improving the performance of its vehicles which includes fuel efficiency, safety, customer satisfaction, and developing new products. Ford spends around $6.7 billion on R&D.It has also opened a new Research and Innovation Center in Palo Alto.
Patents: Being a manufacturing industry it is important to see the fruits of its R&D. Ford currently has approx. 38,500 active patents and pending patent applications globally. The average age of patients stands at 5 and a half years.
New technologies: Ford is committed towards new technologies to give itself the boost in this cut throat competition. Their focus is on technology to enhance fuel efficiency like EcoBoost, direct injection of gasoline or diesel fuel, six-speed transmissions, and hybrid and plug-in hybrid powertrains. To enhance product quality they are working on light-weighting, cabin technology, and powertrain.
Market Share: Ford has a market share of 7.2% as of FY 2015. Its break up globally in terms of market share is as follows: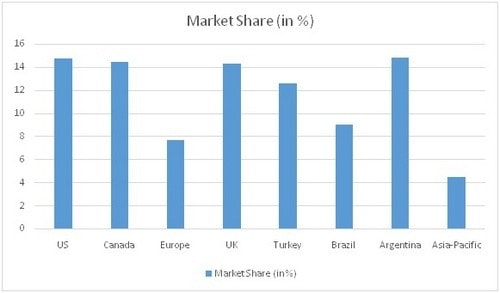 Product Portfolio: Ford has a huge product portfolio which reduces its dependence over one product range. Their products include small, medium, large, premium sedan cars, trucks; buses/vans (including minivans); full-size pickups; sports utility vehicles (SUV); and vehicles for the medium/heavy segments.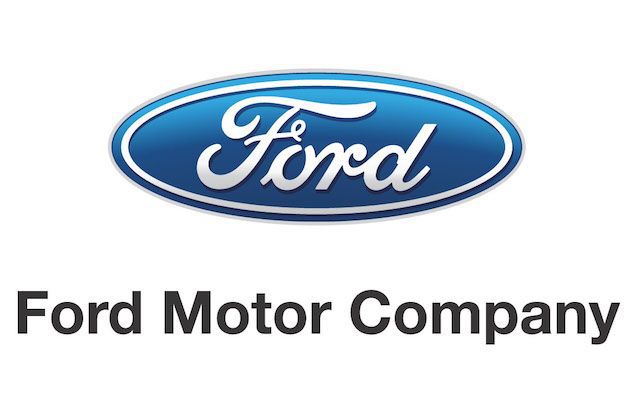 Weaknesses in the SWOT Analysis of Ford :
Product Fails: The brand image of the company gets a toll when they have to recall their cars due to fails or safety reasons. Ford had to recall approx. 271,000 2013–2014 Ford F-150 vehicles to replace brake master cylinders in May 2016. In May 2015 Ford had to recall vehicles due to the safety failures of the Takata airbags. These kinds of recalls harm the brand image of the company and reduce the faith of the customers on the brand.
Emerging Markets: According to the break-up of the market share of Ford it is not doing well in the emerging markets. These markets have high potential returns and it needs to focus on it to increase its overall revenues and global market share.
Opportunities in the SWOT Analysis of Ford :
Expansion: Ford is investing $2.5 billion in new engine and transmission plants in the Mexican states of Chihuahua and Guanajuato. The completion of $2.6 billion manufacturing operations in Valencia, Spain. This will increase their daily production capacity by 40%. New plants could drive the revenue of the company to new heights.
Global Automotive Opportunity: This industry is expected to grow at a CAGR of 6% till 2019 and reach a valuation of $1.5771 trillion. Also, the production volume is expected to rise to 189 billion units at a CAGR of 5% by 2019.
Hybrid, electric and fuel cell: With the focus shifting towards reducing emissions by using alternative fuels is a great opportunity for Ford. The demand is going to reach 7.5 million units at a CAGR of 19% by 2020.
Threats in the SWOT Analysis of Ford :
Environmental Regulations: This industry is facing many regulations coming up for a protection of the environment. This is making the laws more stringent and the company has to adhere to them by making changes to their production schematics.
Global Economy: The global economy is facing a slowdown and with 67 plants around the globe Ford needs to take care to keep the prices of the vehicles in check. Currency fluctuations will prove to be a game changer.
Competition: It faces competition from Fiat ChryslerAutomobiles, General Motors, Honda Motor, Hyundai-Kia Automotive Group, PSA Peugeot Citroen, Renault-Nissan, Suzuki Motor, Toyota Motor, and Volkswagen.
If you liked this article, we bet that you will love the Marketing91 Academy, which provides you free access to 10+ marketing courses and 100s of Case studies.