Ford Motors is a global company that develops and delivers innovative Ford trucks, sport utility vehicles, commercial vans and cars, and Lincoln luxury vehicles, along with connected services. The company has established operations in more than 125 countries across the world. It sold around 4,231,000 vehicles worldwide. Ford was incorporated in the year 1903 by Henry Ford to produce and sell automobiles. The company is headquartered in Dearborn, Michigan, the US.
The company principally operates in three separate segments, namely, Automotive, Mobility and Ford Credit segments. The Automotive segment focuses on the development, manufacturing, and distribution of vehicles, service parts, and accessories under Ford and Lincoln brands.
Its Mobility segment includes development costs for Ford's autonomous vehicles and related businesses; Ford's equity ownership in Argo AI, a developer of autonomous driving systems; and other mobility businesses and investments. The Ford Credit segment provides a wide range of automotive financing products to and through automotive dealers across the world.
Here are some of the statistics of Ford Motors:
Founded on – 1903
Headquarters – Dearborn, Michigan
Country – United States
Industry – Automotive
CEO – James D. Farley, Jr.
Revenue – $158,057 million as of December 31, 2022
Net Loss – $2,152 million as of December 31, 2022
Vehicles Manufactured – 4.25 million in 2022
Vehicles sold – 4.23 million in 2022
Number of employees – 172,762 employees in 2022
Ford Motors Strengths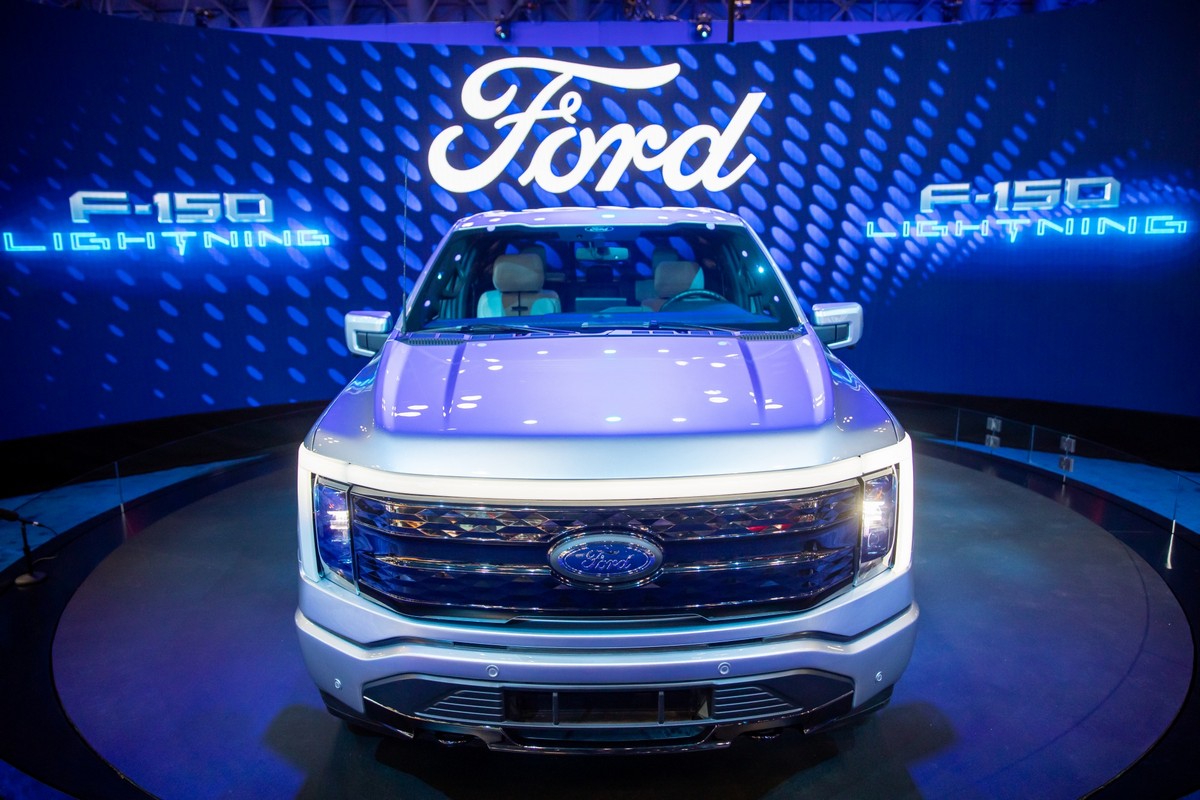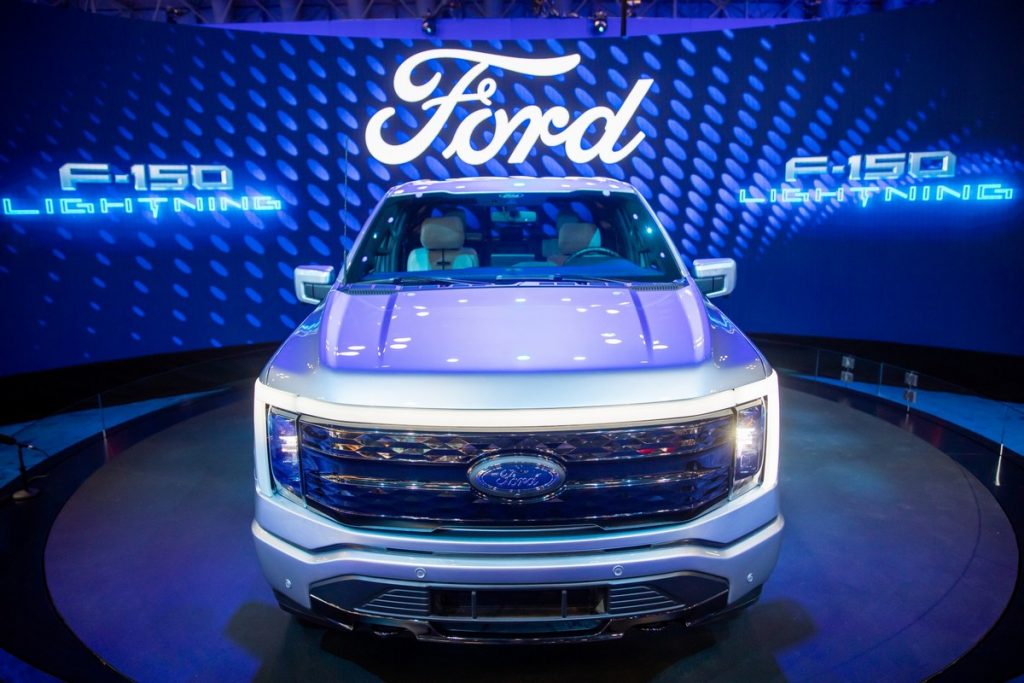 1. Brand Recognition
Ford Motors is a well-recognized brand in the automotive industry. According to Interbrand, Ford was the world's most valuable automaker, which was ranked at 33rd place based on their value. During 2022, the brand was valued at approximately $13.6 billion. Forbes ranked the brand as the 39th most valuable brand in the world with a value of $13.8 billion.
It has got a strong image as an automotive brand focused on innovation, passenger safety and product quality, which has led to high customer loyalty and brand recognition. This gives the company a competitive edge over other players in the market.
2. Global Presence
The global presence helps the brand to reduce exposure to economic and political risks in any one market. Ford is a global company with around 173,000 employees worldwide, who are committed to helping build a better world, where every person is free to move and pursue their dreams. The company currently has operations across the US, and in more than 125 countries across the world.
During fiscal year 2022, the US region accounted for 66.7% of its total revenues, followed by Canada (8%), the UK (5.2%), Germany (4.1%), Mexico (1.1%), and All Other regions (14.9%). Diversified global operations helps the brand to reach a wide customer base, as well as tap into new markets and revenue streams.
3. Increase in Top-line Performance
Ford's revenues has seen a tremendous growth during 2022. The company increased its revenues from $136,341 million in 2021 to $158,057 million during the year 2022, representing an increase of 15.9% over 2021. Its strong financial performance helps enhance investors' confidence and improve the growth prospects.
4. Strong Research and Development Capabilities
Ford Motors invests heavily in research and development (R&D) and continually improves its technology to stay ahead of competitors. The company has 13 R&D facilities. In 2022, Ford spent $7.8 billion on its R&D expenses, as compared to $7.6 billion in 2021.
The brand continues to research and develop alternative powertrains and fuel options to offer customers with efficient, low-carbon alternatives across all its vehicles. Extensive R&D activities allow the company to gain a competitive advantage and augment its product portfolio, helping it gain a large market share.
5. Diverse Product Portfolio
Ford has a wide range of products, which includes SUVs, trucks, cars and luxury vehicles. The brand is engaged in the development and supplies a full range of Ford cars, trucks, sport utility vehicles (SUVs), electrified vehicles, and luxury vehicles under its Ford and Lincoln brands.
Additionally, it also offers financial services through Ford Motor Credit Company LLC (Ford Credit). This diversification helps the company to cater to multiple customer segments and maintain a solid market presence.
Ford Motors Weaknesses
1. Litigations
Involvement in legal matters not only affects its brand image but also increases the financial burden on the organization. In the recent past, the company has legal and regulatory proceedings, including claims or counterclaims for damages arising from the use of products or services, as well as claims relating to intellectual property matters, employment matters, tax matters, commercial disputes, breach of contract claims, competition and sales and trading practices, environmental matters, personal injury, insurance, and so on.
2. Overdependence on the US Market
Despite Ford's presence in global markets, the majority of its revenues are derived from the US region. Around 66.7% of its total revenues are generated from the company's US operations.
Such dependence on a single market makes it vulnerable to any economic changes and fluctuations in the market, and in turn impacting the company's financial performance.
3. Product Recalls
A high number of recalls could have a negative impact on the company's brand reputation. It can also lead to additional costs. Ford has issued a number of recalls over the past year, including, Ford F-150 for unintentional tailgate openings and damaged driveshaft issues; select 2021 Ford Mustang Mach-E models with defective windshields; Ford Escape and Lincoln Corsair models due to a defective rear camera issue; one 2021 Escape Hybrid over a high voltage battery failure; and certain Ford Transit vans over a driveshaft separation issue. Such recalls will damage its reputation in the market and thus decrease its market share.
Ford Opportunities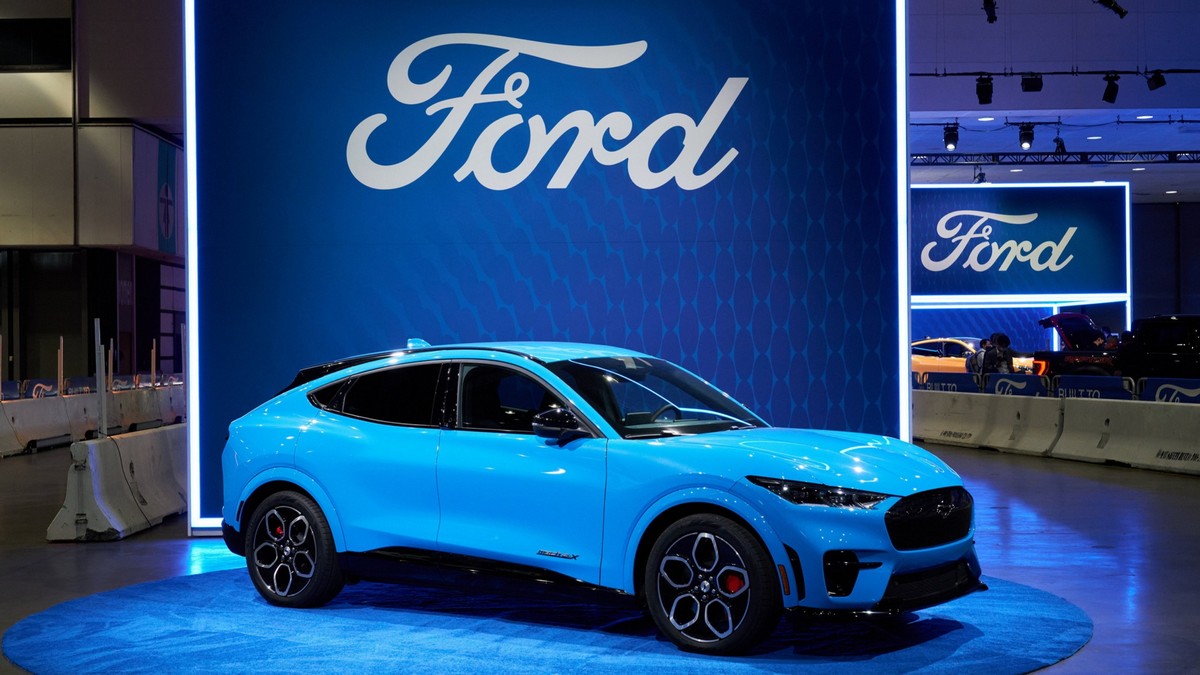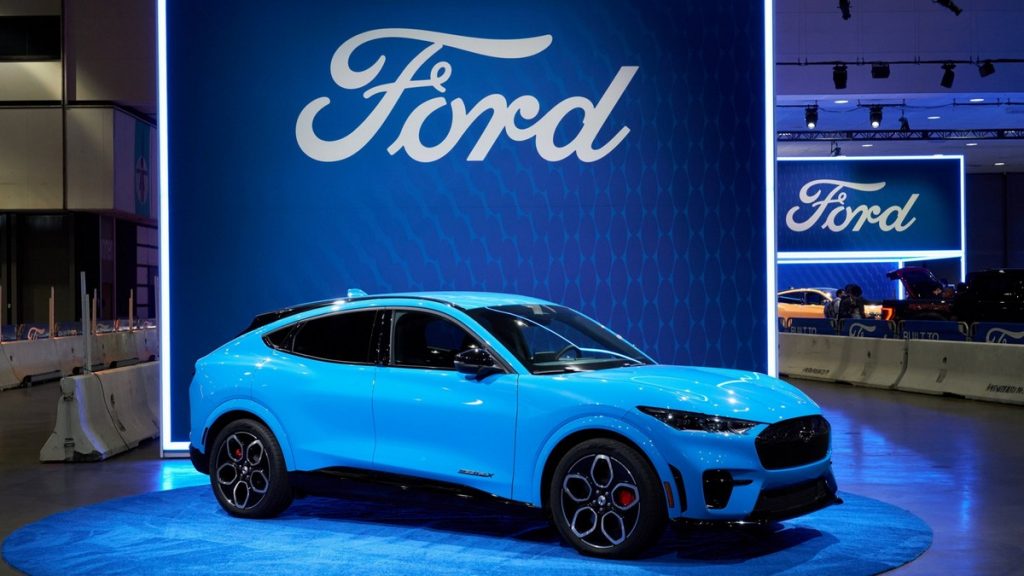 1. Strategic Alliances
Strategic alliances can help Ford access new markets, technologies, and expertise, driving innovation and growth. In February 2023, Ford, LG Energy Solutions, and Koc Holding established a joint venture to create one of Europe's largest commercial electric vehicle battery cell facilities near Ankara, Turkey, strengthening the foundation for Ford's electric future in Europe.
2. Growing Electric Vehicle Market
The electric vehicle (EV) market is expected to grow significantly in the coming years, driven by government incentives, environmental regulations, and changing consumer preferences. In 2022, the company is the second best-selling electric vehicle brand in the US.
According to Statista, the global EV market is expected to grow by 17.02% (CAGR 2023-2027), resulting in a market value of $858 billion by 2027. Ford Motors delivered a total of 345,027 electric and hybrid vehicles to customers globally, as compared to 246,815 units in 2021. This presents a significant opportunity for the company to expand its market share and increase sales.
3. Product Launches
Ford has launched a number of new products during 2022. The company launched F-150 Lightning, Bronco, Mustang Mach-E, Edge, newly launched Expedition, Nautilus and newly launched Navigator. The launch of new products provides opportunities for the company to improve its market share.
Ford Motors Threats
1. Changes in Regulations
Changes in regulations related to emissions, safety standards, or trade policies could impact the brand's business. Non-compliance by the company with applicable laws and regulations or failure to maintain, renew or obtain necessary permits and licenses could hamper the results of its operations and financial performance.
2. Stiff Competition
The brand operates in a highly competitive market. Its major competitors include BMW, Mercedes, Tesla, Lexus, Audi, Toyota, Volvo, General Motors and many others. Competitive pressures can lead to high operating costs and reduced profit margins.
The competitors may have established brands, larger resources, and lower costs, which could make it more difficult for Ford to maintain its market share.
3. Impact of the Pandemic
The coronavirus (COVID-19) is not only a global public health emergency but also a cause of a number of regional and global economic disruption. The COVID-19 pandemic has had an adverse impact on its business and operations.
The recent shutdowns in parts of China as the government pursues a strategy of containing the spread of COVID-19 has adversely impacted the company's supply chains.
4. Over-dependency on Suppliers
Ford is highly dependent on a network of suppliers and partners to procure raw materials needed in its production. Fluctuations in prices of commodities, raw materials and energy poses risk for the automotive segment.
Also, intense competition for specific raw materials required in the introduction of new technologies can lead to increasing costs or possible shortages in the supply chain. Thus, rising raw-material prices may have a negative impact on the profit margins of the vehicles sold and thus lead to lower earnings in the respective segment. Any disruptions to the supply chain, such as shortages of raw materials or components, could impact the company's production and profitability.
Its inconsistent production schedule has been disruptive to its suppliers' operations, which, in turn, has led to higher costs and production shortfalls. Further, actions taken by Russia in Ukraine have impacted and could further impact its suppliers.
5. Rapid Technological Changes
The operations of Ford Motors are subject to various significant technological advances and product innovation and development. Hence, the company must continuously strive to design new products and update existing products and develop new technologies to meet its customers' demands. The launch of new products and technologies involves a significant commitment to research and development.
Upon investing in these new technologies, the company's profits may suffer if they are not accepted in the marketplace as anticipated. Its competitors may develop innovative technologies and products, which could render its technology and products under development obsolete or uncompetitive.
Liked this post? Check out the complete series on SWOT