Lycra is the market name for a type of elastic fabric which is elastic and expandable.and primarily used for men and women undergarments. The fabric which is lightweight and almost invisible was invented almost six decades ago and has since then revolutionized the fashion industry with a multitude of uses in various genres of apparel. The key advantage of Lycra is that it offers a tight fit which sticks to the body like second skin and thereby sculpts it.
Lycra can be used in many types of sportswear and regular wear and we can see it commonly used in cycling shorts, swimming wear, bikinis, denim, sneakers, and hosiery. Lycra is used primarily for its durability and the unique selling perspective is its ability to retain its elasticity even after multiple washes.
Strengths in the SWOT analysis of Lycra :
Strengths are defined as what each business does best in its gamut of operations which can give it an upper hand over its competitors. The following are the strengths of Lycra:
Market leadership: The Company is a market leader in the elastic fabric. Lycra is known by the name Spandex in the US and elastane for the remaining parts of the world. Authentic Lycra fibers are produced only the company Invista.
Designer's favorite: The qualities of Lycra like its elasticity, transparency, light weight, flexibility, and durability makes it suitable for all kinds of clothing and thus the fabric is a designer favorite.
Sophistication in design: Design possibilities in the apparel market can be covered by Lycra and the fashion industry has churned out a lot of sophisticated and smart designs which can be worn by men and women alike.
Presence across the world: Lycra has a presence across the world. It has got clients across the world and has registered an annual growth of 28 % in revenues for the past three years.
Must have the component in sportswear: Most sportswear requires elastic components in them and one popular component that is used increasingly today is Lycra.
Successful ingredient branding: Lycra is often stated as a successful example of ingredient branding. Though Lycra is an invisible ingredient in the clothes that we use it has been able to create a strong image for itself to the effect that many clothes are referred to as Lycra wear.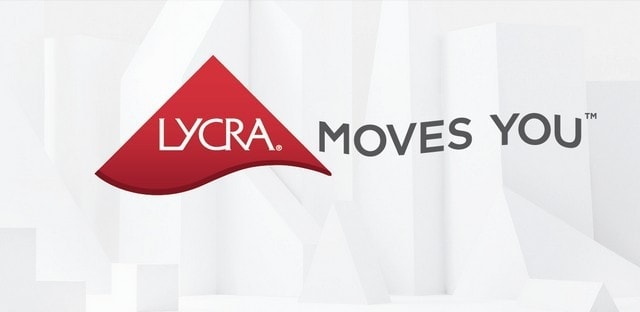 Weaknesses in the SWOT analysis of Lycra :
Weaknesses are used to refer to areas where the business or the brand needs improvement. Some of the key weaknesses of Lycra are:
Higher dependence on clothing markets:. Lycra does not have an existence all by itself and depends on various kinds of clothing like cycling shorts, swimming wear, bikinis, denim, sneakers, and hosiery in which it is a key ingredient.
Very less advertising: Lycra has never advertised aggressively and this has affected the overall standing of the business. It would have got more visibility if the advertising spending could be increased.
Limited range of products: Lycra has applications and used only in specific ranges of clothing. It can be used only in clothing which is needed to stick to the body and thus has more application in hosiery and sportswear. Formal wear, party wear or casual wear will not have too much to do with Lycra.
Opportunities in the SWOT analysis of Lycra :
Opportunities refer to those avenues in the environment that surrounds the business on which it can capitalize to increase its returns. Some of the opportunities include:
Growing demand for sports accessories: There is a shift of focus of urban males and females towards a healthy lifestyle and more people frequent the gym or indulge in outdoor activities. This results in an increase in the demand for Lycra which is a key ingredient in such accessories.
Threats in the SWOT analysis of Lycra :
Threats are those factors in the environment which can be detrimental to the growth of the business. Some of the threats include:
Competition: With lowered barriers to entry, the textile industry is growing the mammoth size and the company faces stiff competition from other brands in the Indian market as well as abroad.
Change of government policy: With every new government, regulatory framework and policies change, there is a lot of importance given to textile effluents. This creates a lot of monetary outflow in terms of waste management.
Liked this post? Check out the complete series on SWOT