BVLGARI, the world famous jewelry brand from Italy, reflects a robust classical fashion of Greece and Italy, with unique emphasis at the significance of colored gemstones in jewelry design. The brand was founded in Bvlgari was founded in the year 1884 as a single jewelry brand and now has become an international brand.
BVLGARI considers that "color" is the essence of its design, that is an idea that can be traced back to the literary renaissance when the jewelry stresses "free use of shade, formidable use of color". BVLGARI, emphasizing on innovation, is the first brand that makes use of platinum to make rings base in place of gold.
About Bulgari
Type: Luxury fashion house
Industry: Jewelry, watches, fragrances, accessories, and leather goods
Founded: 1884, Rome, Italy
Founders: Sotirios Voulgaris
Headquarters: Rome, Italy
Area served: Worldwide
Current CEO: Jean-Christophe Babin
Number of employees: 4,200+
Major products: Jewelry, watches, fragrances, accessories, and leather goods
Strength in the Swot Analysis of Bulgari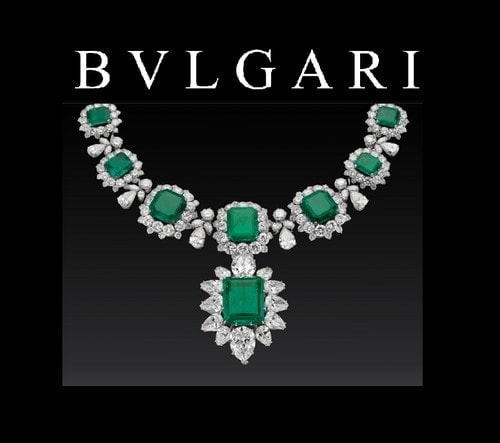 Brand name
Bulgari is one of the oldest Italian jewelry homes courting back to 1884. The trademark is normally written BVLGARI in the classical Latin alphabet, and springs from the surname of the organization's Greek founder, Sotirios Voulgaris (Bulgari is the phonetic model of Voulgaris's call) Bulgari is one of the oldest Italian jewelry houses.
The brand's tradition of superior craftsmanship, attention for details and superior craftsmanship has helped the brand become more prestigious.
Distribution network
Bulgari is based on a distribution community of approximately 300 stores, located inside the most exceptional buying areas of major cities of the world. The biggest Bulgari store is the ten-story Bulgari Ginza Tower in Tokyo with 940 square meters of retail ground space. 2014 marked the 130th year of Bulgari success.
They work closely with their partners for product development and are adapting and creating essences more relevant to Indians like woody Orientals.
Product Variety
Three words come to thoughts when exploring the brand's decadent collections – experimentation, provocation, and vision. Bulgari has never hesitated from venturing into new unchartered territories and incorporating extraordinary, seemingly conflicting, motifs into an ideal, exquisite piece of jewelry.
Their product ranges from watches, perfumes, leather goods, gifts, and even hotels and resorts.
Weaknesses in the Swot Analysis of Bulgari
Penetration in Emerging Economies
The brand has not been able to do well in the emerging economies while these countries provide a good market for Bulgari to grow. The parent brand of Bulgari called LVMH group was previously present in India through a franchise partner but had to close the stores in 2011.
Now Bulgari has re-entered India and has opened its first store in New Delhi. Countries like Brazil, Russia, China, India is a huge potential for the brand and it needs to tap on this potential.
Copied
Counterfeiters set their eyes and claws in this flourishing style market, which today counts €400 million in loss of sales each year. All the brands in this business, from huge groups like Morellato to small stores in Sardinia, are afflicted by the trade of fakes. Bulgari as a brand is on the list of the most counterfeited brand.
The Italian earrings and luxury goods brand are renowned for its unique designs, and unlawful copies of Bulgari bling are all too not unusual. The brand's iconic B.Zero1 ring is the fakers' favored.
Opportunities in the Swot Analysis of Bulgari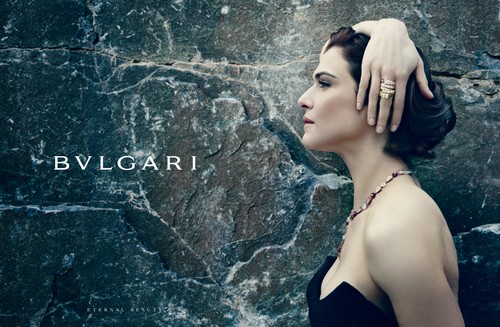 Market Expansion
The company's growth strategy can be a mix of luxury malls selective luxury hotels who may want to take a look at establishing boutique stores in luxury resorts. There is huge room in India for Bulgari in India in most of the booming cities, the brand should look into proper retail spaces or malls that meet the requirements of the company.
The brand is looking to expand its hotel and resort division and is planning to open 15 new hotels in places including Paris. Moscow and Tokyo. This is going to give a huge growth opportunity for Bulgari.
Innovation
Bulgari has always been a company that looks forward. One example of good use of innovation is the  Diagono 'E' Magnesium watch, It's no longer a smartwatch, however a wise watch. Smart watches are made from electronics without a feeling of movement, and they do not have any benefits that people couldn't already get to your telephone.
The brand focuses more on the protection aspect of it. The watch has collaborated with an internet security company called WiseKei to store critical identity information and passwords.
Threats in the Swot Analysis of Bulgari
Indian market
The brand also has to face the import duty on luxurious merchandise (20 percent upwards relying on the class) which makes the brand's products in India extra luxurious.
This is likewise why consumers decide on shopping in Dubai in preference to in Delhi. Bvlgari in India will need to go head-to-head with ambitious Indian jewelers and brands consisting of Tribhovandas Bhimji Zaveri.
Changing Designs
The personalization aspect that Indians love of their jewelry should show to be a drawback for Bulgari. People may own a Louis Vuitton bag or a Mercedes automobile but in India, consumers can't take delivery of a person wearing the identical jewelry.
They need something precise and bespoke, which best independent jewelers can offer. Thus the brand will have to deal with the consumer behaviors in India.
Competition
Bulgari faces a tough challenge from other famous luxurious manufacturers in Italy, especially from Vhernier, Chimento, and Pomellato, and also from small companies that are popular jewelry manufacturers in Italy. The main competitors for the brand in India are Tiffany and Co, Gitanjali Ciemme Jewels and Swarovski.
In the international markets, Bulgari faces tough competition from Harry Winston which generates $400 million more revenue Chopard which generates 8449% of Bulgari's revenue. The brand needs to stay ahead of the competition with creative products.
Liked this post? Check out the complete series on SWOT