Vans is a company that makes shoes and other related accessories for skateboarding and snowboarding. The company which targets a young customer group is popular for their stylish yet comfortable accessories as well as shoes which are custom designed for extreme sports – a hot trend today.
The company was first established in the year 1906 when its promoter Van Doren realized that there was an opportunity in selling shoes directly to the public that rely on intermediaries. Vandoren along with Serge De Elia and Gordy Lee decided to open a shoe retail store where the shoes were designed and manufactured by them based on customer needs. The company moved officially into skateboarding and snowboarding in the seventies when the sport became a craze in the US.
Currently, the company has operations in the United Kingdom and Europe with retail stores in Liverpool, England, Barcelona, and Spain. However, its biggest market still continues to be the USA and Canada. In 2004 Vans merged to become the VF Corporation. The company registered an annual turnover of 2.1 billion USD in the year 2017 and continues to be a market leader in the skateboarding and snowboarding categories.
Strengths  in the SWOT analysis of Vans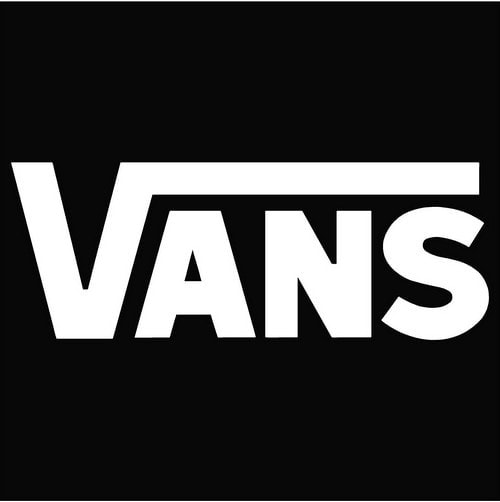 Strengths are defined as what each business does best in its gamut of operations which can give it an upper hand over its competitors. The following are the strengths of Vans :
Focus on Niche Segment: Quite unlike most shoe companies who do not have a clear target segment, Vans has always been focused on making shoes and related accessories for skateboarding and snowboarding. This clear segment focus through a niche has helped the company understand their customers better and keep in tune with changing trends and new needs.
Loyal Customers: Vans is an established brand in the skateboarding and snowboarding category and most customers who but their shoes and people with a passion for extreme sports. This makes them loyal to the brand and thus Vans faces minimal risk of brand switching.
Innovative designs: Vans is credited with some out of the box innovative styles and designs which is just what the market wanted. Some of their successful innovation include the checkerboard shoes, the sneakers, the slip on etc.
Stakeholder and partner relationships: Vans has a strong partnership with brands like Disney, Star Wars, Simpsons, and Beatles who promote their products in all their shows and movies. The company also sponsors extreme sports events like Vans Triple Crown of Surfing in Hawaii and the U.S. Open of Surfing in Huntington Beach, California. They have also been associated with music events like the Vans Warped Tour.
Strong customer engagement: Vans caters to a niche segment and thus relies on few customers for their business. These customers have the specific passion for extreme sports and thus their need for footwear is specific. The company takes feedback on a regular basis from customers and incorporates them into their products.
Weaknesses in the SWOT analysis of Vans
Weaknesses are used to refer to areas where the business or the brand needs improvement.   Some of the key weaknesses of Vans  are:
Inability to penetrate successfully in emerging markets: Most multinationals are currently focusing on emerging markets like India and China. However, in comparison to market leaders like Nike or Adidas Vans has the relatively poor presence and popularity in these markets.
Unsuccessful repositioning: Vans has been trying hard to reposition itself from a skateboarding and snowboarding shoemaker to a lifestyle brand. However, the slogan off the walls which is synonymous with the brand is often confusing and the repositioning has not been successful.
High costs: Vans who has been primarily a niche category player makes custom fit shoes and thus the focus has to be on value than volume since their target segment in the major product category is a small audience. However, the company continues to sponsor a lot of extreme sports events and has been associated with movies which are all huge spending on the company which in turn affects their overall profitability.
Opportunities in the SWOT analysis of Vans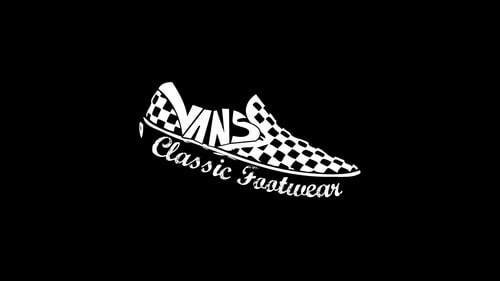 Opportunities refer to those avenues in the environment that surrounds the business on which it can capitalize to increase its returns. Some of the opportunities include:
Increased awareness of extreme sports: Extreme Sports like skateboarding or surfing which were once primarily associated with the Western World is slowly finding a market in Asia. The market here is untapped in this category and can prove to be huge for a company like Vans which already has an established presence in the Western markets.
Threats in the SWOT analysis of Vans
Threats are those factors in the environment which can be detrimental to the growth of the business. Some of the threats include:
Competition: The main competitors of Vans are Converse, New Balance, Nike, Adidas, and Puma.
Steals: Like most established brands, Vans also find a huge threat in fake products and cheap replicas which are sold at a much lower price. These products are eating into the market share of the company.
Liked this post? Check out the complete series on SWOT