Rado is a Swiss luxury watchmaking company that was established during the year 1917 and is headquartered in Lengnau, Switzerland. It had launched its first scratch-resistant watch during the year 1962. At present, the company produces about half a million watches per year by having a staff of about 470 employees.
Rado is a globally recognized brand that is famous for its innovative design and its revolutionary materials to create beautiful and durable watches. The watches from Rado makes use of materials like Carbide, Ceramics, and Sapphire Crystal. For the past many years Rado watches have an approach of high-tech ceramic and has been a major part in the watchmaking process.
High-tech ceramic timepieces are the main objects of art and craftsmanship. They have a smooth stylish surface that can be metallic or matte that is crafted in many colors. Rado watches carry a gentle approach to glamour. They are lightweight, hypoallergenic and are highly comfortable to wear. Rado brand has received many esteemed international design awards and it also collaborates with leading designers to create new timepieces.
It also runs Rado Star Prize competitions across the world for the budding young designers. Design is the main foundation of Rado's many groundbreaking timepieces.
About Rado
Type: Watchmaker
Industry: Luxury goods
Founded: 1917 in Lengnau, Switzerland
Founders: Ernst Schlup, Werner Schlup, Fritz Schlup
Headquarters: Lengnau, Switzerland
Area served: Worldwide
Current CEO: Matthias Breschan
Number of employees: 3,000+
Major products: High-tech ceramic watches, diamond watches, automatic watches, quartz watches
Through this article, let us discuss the SWOT analysis of Rado.
Strengths in the SWOT Analysis of Rado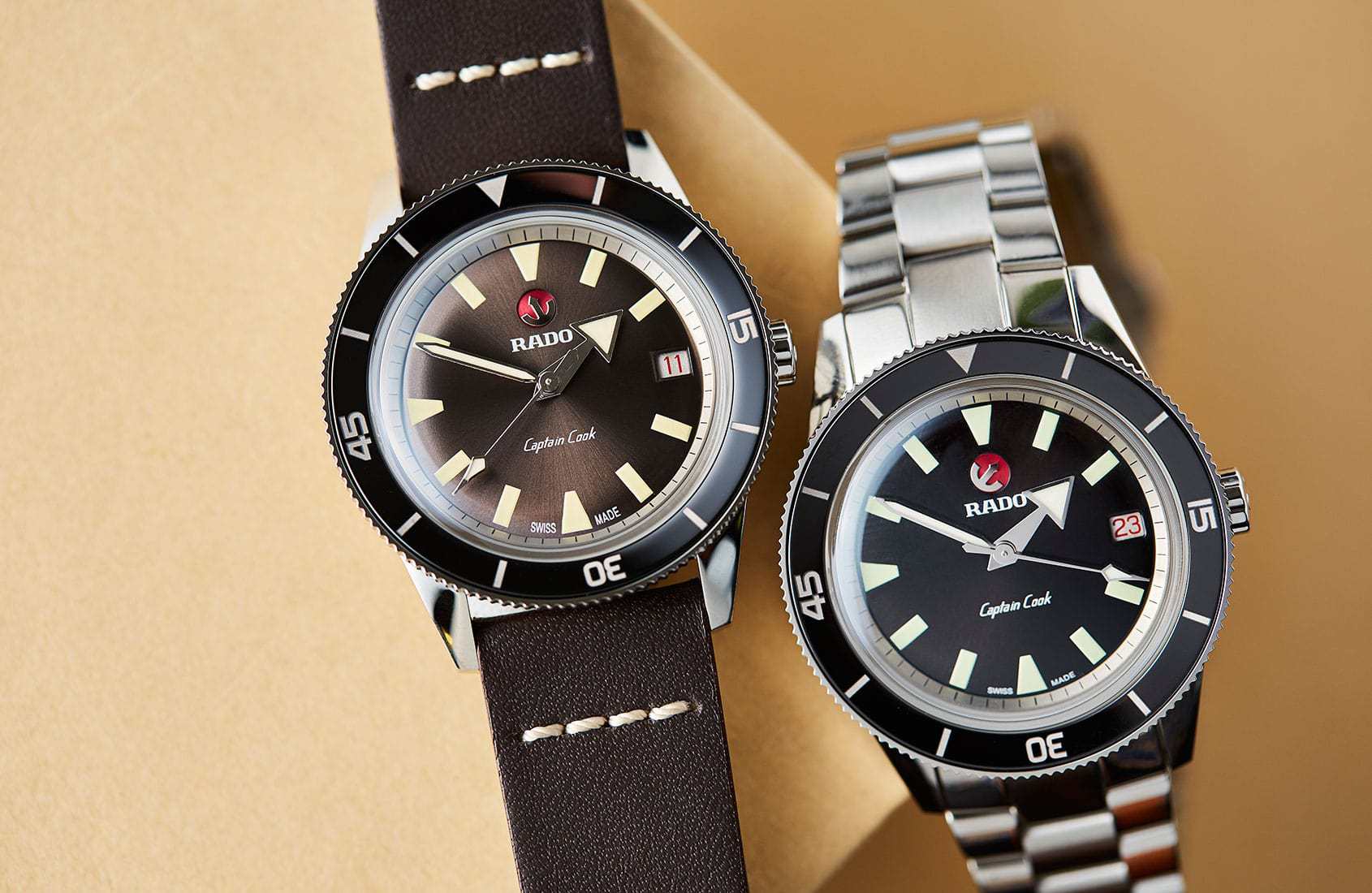 Entry into Guinness Book – Rado has entered into the Guinness Book of world records with its creation of high tech diamond. It has strengthened its brand position of being technically innovative in using the materials.
Recipient of Awards – Rado brand has received many esteemed international design awards and it also collaborates with leading designers to create new timepieces. The brand has received almost 30 international design awards.
Use of Innovative Materials – The main highlight of Rado watches is its usage of innovative materials that are very broad in nature and not controlled to any particular look.
Association with Sports Events – Rado brand has been associated with many sporting events, mostly Tennis. This association has helped Rado to gain an international presence.
Brand Ambassadors – Rado brand has many brand ambassadors from the film and the sports industries.
Good Marketing Strategy – Rado brand has an excellent advertising and branding strategy through online ads, print media, TVs, and sponsored events.
Increasing Profit – The main strength of this brand is that the companies profit increases year to year and they also increase their turn over every year.
Quality – Rado brand is famous for its quality. It makes use of superior mechanism and technology.
Rado Star Prize – As Rado is dedicated to its watch design, it is active globally with its Rado Star Prize competitions. These prizes aim to support budding designers by providing them a chance to show their design work and creativity to experts.
Weaknesses in the SWOT Analysis of Rado
Similar Fake Products – There were many cases of fake products of Rado being sold in the market. This has hit the brand image of Rado watches and it is indeed a great weakness to the brand.
Less Market Share – Rado brand sees a lot of competition in the luxury watch segment and due to which the company has limited market share.
Opportunities in the SWOT Analysis of Rado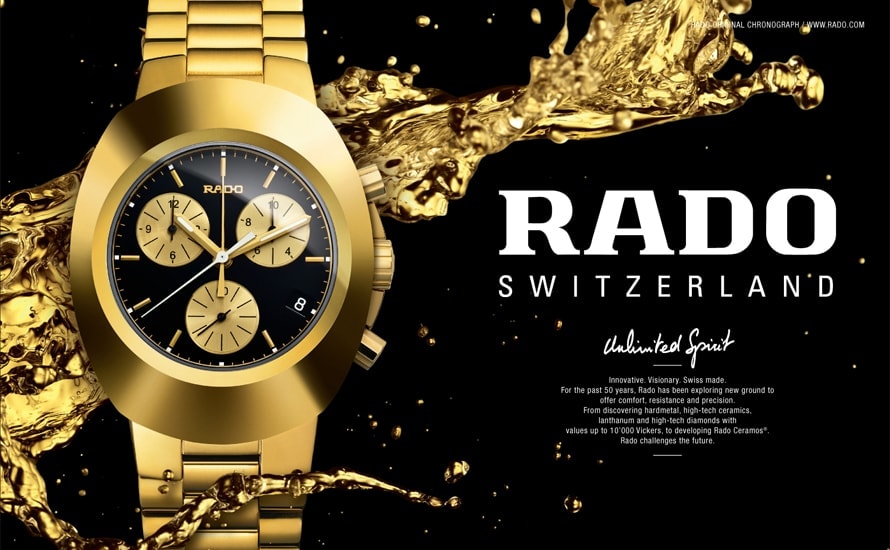 Expanding its Product Line – As Rado brand does not have any specific look for its design, it being flexible with various options, there sees a lot of opportunities to expand the product line without having an effect in the brand positioning.
New Market – New emerging luxury market where there is a large number of potential customers can be tapped on by the company to get more business opportunities.
Tie-up – The brand can tie-up with another luxury brand to boost up its brand value. It can also link itself to various celebrity events and entertainments to increase its brand value.
Improvise of Product – Having an increase in the products can increase its opportunity to produce more innovative products to gain more visibility in the market.
Joint Venture with other Watch Companies – Rado brand can collaborate with other watch companies to expand its business operations.
Threats in the SWOT Analysis of Rado
High Competitors – Rado brand has high competitors in the luxury watch segment. This is a big threat to the company as luxury watches are also produced by many other watchmaking companies.
Change in Economy – When there is a fluctuating economy, people will tend to spend less on luxury items. This is also a serious threat to the company and its impacts its revenue as well.
Cheap Imitation of Rado Product – There arise some cheap imitation of the same product produced by Rado company. Customers tend to purchase that thinking it is of Rado brand but actually not. This is, in fact, a threat to the brand that leads to brand degrading as well.
Liked this post? Check out the complete series on SWOT