Founded in 1984 by Tom Kartsotis and based in Richardson, Texas, Fossil Group is an American watch and lifestyle company creatively rooted in vintage, authentic, and classic designs.
Famous for its signature watches and leather accessories, the brand produces some of the high-quality designs that preserve the best of the past while updating it for today.
The brand also makes licensed accessories for some of the famous brands like Skechers, Emporio Armani, Karl Lagerfeld, Michael Kors, Marc Jacobs, formerly Marc by Marc Jacobs, DKNY, Diesel, Chaps, Burberry and Armani Exchange.
Strengths in the Swot Analysis of Fossil Group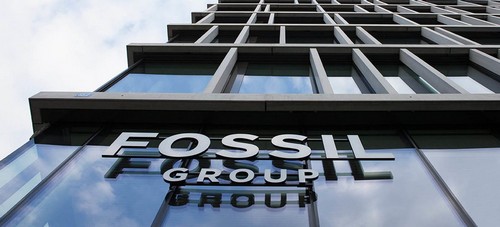 Strong Global Presence
With its presence across 3 global regions in around 150 countries and 500+ company-owned stores, the brand has a strong global presence which is unparalleled.
Strategy
The brand aims to turn around a negative trend in sales of traditional watches by further developing and focusing on smartwatches. Expanding and continuously improving its wearable options across more licensed brands and further developing fast-growing regions such as the Asia Pacific could be the main drivers of a more successful company performance going forward.
Fossil, biggest strength being its vintage and classic collection.Which is reflected in the aesthetic of all its collections be it watches, bags, handbags, jewelry or any other product, as the brand believes that clean, simple lines and high-quality materials never go out of style.
Brand not only is something one looks to buy for oneself but also a perfect gift to brighten someone else's day.
Strong Brand Portfolio 
Fossil Group, Inc. over the years has invested hugely in building a strong brand portfolio. The SWOT analysis of Fossil Group, Inc. just underlines this fact. Brand portfolio for the group is made up of brands it owns and partnerships with incredible teams all over the world.
The brand has a strong belief in their partners as inspiration to Expand its reach. And share its passion for design, innovation and doing good.
Superb Performance in New Markets
 The brand has built expertise at successfully entering new markets over the years. Expansion has also helped the organization to build a new revenue stream and diversify the economic cycle risk in the markets it operates in.
Business transformation for the continues to yield positive results for Fossil Group, as strong momentum has been witnessed in connected watches recently. The brand generated solid growth in wearables, as the Fossil and Armani brands both expanded, and Asia continued to deliver solid growth
Strategic Partnership
Fossil Group and Citizen Watch Company, Ltd. Have announced a global strategic technology licensing partnership designed to expand the worldwide reach and scale of hybrid smartwatches.
The partnership leverages CITIZEN's globally-respected watch movement expertise while providing access to Fossil Group's hybrid smartwatch technology. As a part of the agreement: Groups will collaborate in bringing future innovation to the smartwatch category.
Weaknesses in the swot analysis of Fossil Group
Investment in new technologies
More investments are required in new technologies. Going by the scale of expansion and different geographies Fossil Group is planning to expand into needs by putting more money into technology to integrate the processes across the board. Currently, the investments in technologies is not at par with the vision of the company.
Fossil is also teaming up with Google and Intel to develop wearable technology, meanwhile also improving its sales channels online and on mobile platforms.
Limited success outside the core business
Though the brand is one of the leading organizations in its industry it has faced challenges in moving to other product segments with its present culture.
Fossil Group Inc. shares plunged 23% recently, the lowest level since March 2009, particularly due to its leather business, that growth in wearables failed to offset. Fossil also reported sales declines in watches (9%), leathers (21%) and jewelry (12%).
Changing Consumer need
Consumers these days either are young millennials searching for a bargain fitness tracker or older, wealthier individuals having large disposable incomes, who if they can afford luxury would go for brands like a Rolex.
Fossil fails to fit into either of the categories.
Opportunities in the swot analysis of Fossil Group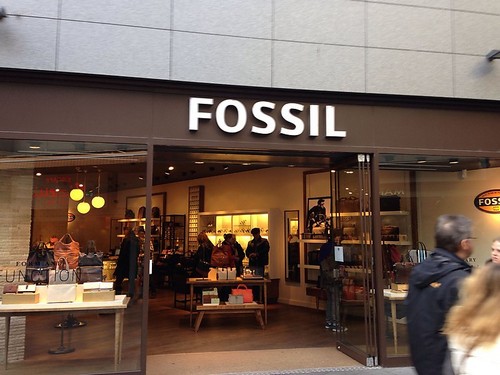 New customers from Omni Channel/online channel 
Over the past few years brand has invested a large sum of money into the online platform. This has opened a new sales channel for the group. Coming years brand can leverage this opportunity by knowing customers and prospects better and serving their needs using big data analytics.
E-commerce business despite being a small portion of its retail business is thriving,". Mall and shopping complex traffic contributed to a 7% slip in Fossil's comparable store sales.
New environmental policies 
With the new Environmental policies lies new opportunities that will create a level playing field for all the players in the industry. This presents a great opportunity for Fossil Group, Inc. to drive home its advantage in new technology and gain a good amount of market share in the new product category.
Looking for ways that can repurpose, recycle, identify new sustainable materials and re-think its manufacturing processes. It also means managing its product lifecycles and giving it a second purpose where it makes the most impact.
Streamlining its packaging and retail displays and Eliminating surplus during production processes. These are some of the ways to reduce waste while becoming more and more efficient.
Threats in the swot analysis of Fossil Group
Lack of skilled workforce
Shortage of skilled workforce in a certain global market represents a threat to the steady growth of profits for Fossil Group, Inc. Fossil has eliminated a store merchandising unit as it ended the service. It has also cut the real estate department because it reduced store openings.
Also, tech layoffs are a substitution, it is just a way to handle the same work for less money.
Competition
While pivoting into wearables could be the only option, competition is growing faster than ever in a market driven by a vendor push rather than consumer demand. Fossil needs to figure out how to create a differentiating factor to dominate the category.
The main competitors are Guess, Coach, Swatch, etc. to stay ahead of the competition Fossil should focus more on innovation.
Liked this post? Check out these detailed articles on
Topic of SWOT of Brands
Alternatively, check out the Marketing91 Academy, which provides you access to 10+ marketing courses and 100s of Case studies.