Dr. Pepper Snapple Group is an American soft drink company centered in Plano, Texas, and as of July 2018, it is a business unit of the newly formed publicly traded conglomerate Keurig Dr. Pepper. On Jan 29th, 2018 it was announced that Keurig Green Mountain was acquiring
Dr. Pepper Snapple Group in $18.7 billion and now the company is called Keurig Dr. Pepper (KDP) and is North America's leading coffee and beverage company. It holds leadership position in soft drinks, water, juice and mixers and also #1 single-serve coffee brewing system in the U.S.
It provides the wider range of hot and cold beverages that meet almost every customer's need. The company has employed more than 25,000 people and has 120 offices, warehouses, and distribution and manufacturing centers all across North America.
Strength in the SWOT Analysis of Dr. Peppers Snapple Group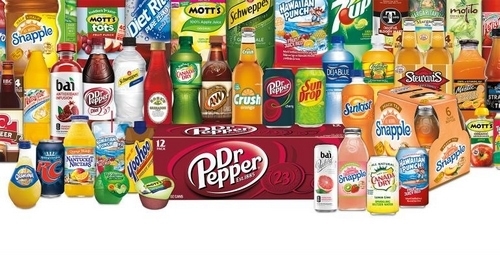 Wide Product Portfolio
The brand has a wide range of products under its wings. Snapple which is a brand of juice and tea drinks, another product called Dr. Pepper is quite popular with unique 23 flavors makes it irresistible among the consumers.
It also has Canada Dry which has a sweet flavor of home-brewed liquor. DPS also acquired Bai brands LLC, which are antioxidant infused waters, carbonated flavored waters, premium teas and coconut water under its portfolio. After acquiring 7UP in 2010, it was reformulated with cleaner and crisper taste and with a bubblier look. It encourages customers to explore the flavorful and fun world.
Strong brand reputation:
The company is one of the most recognized beverage manufacturers in the world and has an extensive sales and distribution network. The company commits on providing balanced lifestyle among its employees. Dr. Pepper Snapple Group has a customer-centric business model and ensures that it works closely with the customers to fulfill their needs and requirements. It offers the number of low and no calories products. The brand has a good reputation for being customer friendly and commits to providing hygienic and healthy beverages to its customers.
Growth Strategy
The company has a good track record of integrating firms through M&A (Mergers and Acquisition). It has effectively integrated the number of companies to build an effective supply chain to streamline its operations. It started in the year 1969 when Cadbury Schweppes was formed by a merger of Cadbury and Schweppes.
The company has acquired several other independent distributions and bottling business including All-American bottling Co., Southeast-Atlantic beverages Corp., Dr. Pepper/7 UP bottling Co and Davis bottling Co. etc. This strategic M &A has helped the company become one of North America's largest Beverage Company.
Weaknesses in the SWOT Analysis of Dr. Peppers Snapple Group
Marketing Products
The products are successful in terms of sales but the unique selling proposition and positioning of the products are not well defined which has given more leverage to its competitors.
The company is making efforts to cutting down its program and media support for carbonated drinks like Drpepper, Canada Dry, 7UP etc. to focus more on healthier beverages. Thus now the company should use enhanced marketing analytics and capabilities to ensure that further marketing efforts given them maximum value and returns
Technological Initiatives
Dr. Pepper Snapple group is expanding rapidly in different geographies and expanding its product portfolio as well. The company needs to invest more in technology to integrate all the processes across the board. The company should work on being more agile for connecting legacy technologies to cloud-enabled services.
The company needs better category management systems and use analytics systems to identify category growth opportunities and boost retailer revenue systems for the traditional and newly acquired product lines
Distribution
The company does not have much control over its product shipping and store deliveries. Almost 59% of the volumes of products of beverages are distributed by bottlers who are affiliated with PepsiCo and Coca-Cola. The company needs to increase the focus on direct delivery of products at stores allowing it to bypass the third-party retailer's distribution centers which will help boost the margins and ultimately allowing the company to capture the downstream margin opportunities.
Opportunities in the SWOT Analysis of Dr. Peppers Snapple Group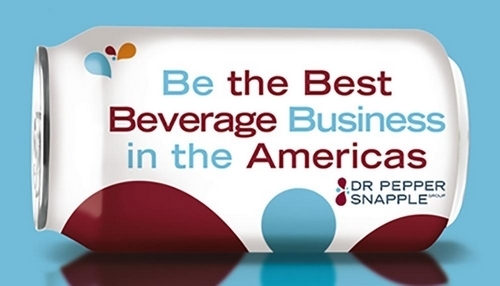 Newer markets
Government free trade agreements and adoption of newer technologies has helped Dr. Pepper Snapple Group to create newer opportunities to enter new emerging markets. The company is much smaller than its major rivals PepsiCo and TCCC which distribute its major brands in most of the world.
The company has grown its market share in domestic markets. Dr. Pepper Snapple Group has limited geographical reach and is now focusing on the emerging markets like India, China, and Malaysia etc. where the per capita consumption might be lower but is increasing in fairly steady rate. The group plans for international expansion and has been working on the international licensing agreements to put sale and distribution of most of its popular brands.
Diversifying in new categories
The development of the group into newer categories has helped dilute the competitor's advantage and obtain greater market share. The company identified that the consumers are spending more on the non-carbonated beverages and quickly expanded its portfolio in these categories as well.
Now the non-carbonated beverages grow at the expense of carbonated drinks that Dr. Pepper and 7UP are known for. The group is spending huge amounts to acquire flavored water and probiotic drink companies and it spends $1.7 billion to acquire Bai Brands who makes waste that is anti-oxidants infused, coconut water and tea.
Newer Customers
Dr. Pepper and Snapple group have identified new consumers through the online channel. The group has invested hugely in the online platform and has been able to successfully acquire a new customer from online platforms. This investment has helped the company leverage the platform and connect with the millennial customers by better understanding the customer behavior and serving their needs better with big data analytics.
Product Innovation
The company offers the range of beverage products comprising of carbonated soft drinks and non-carbonated beverages and also ready-to-drink juices, water, and mixes. The company focuses most product innovation and almost 55% of the investment is done to reduce the calorie amount in these beverages. By 2025, the company aims to reduce beverage calories consumed per person by 20%.
Threats in the SWOT Analysis of Dr. Peppers Snapple Group
Competitive pricing
Dr. Pepper Snapple Group has not been able to be as aggressive as its competitors when it comes to pricing. This could result in lesser demand for the company's beverages. Strong pricing strategies have helped PepsiCo offset the 2% decline in the North American Sales. The price mix strategy of Coca-Cola has helped the company be able to remain profitable even after the decline in the sales volume. The group should focus on its pricing strategies to ensure competitive advantage.
Strong competition
The company has not been able to tackle the challenges presented by the newer entrants in the segment and has lost smaller market share in the niche categories. The beverage industry provides stable profitability resulting in increment number of players in the industry. The company needs to go head-to-head with giants like PepsiCo and Coca-Cola and needs to invest in a lot of marketing. The company needs to increase its ads spent significantly. The company is now third behind Coca-Cola and PepsiCo but the market has been significantly shrinking over the last 10 years now.
Liked this post? Check out the complete series on SWOT