McDonald's is a fast-food chain that operates globally, with its headquarters based in Chicago, Illinois. Established in 1940, McDonald's serves around 69 million customers daily across 119 countries. The brand is recognized for its iconic logo and popular menu items, such as the Big Mac and Quarter Pounder, as well as its commitment to providing fast, convenient, and affordable food. McDonald's invites customers to enjoy their food with their well-known slogan, "I'm lovin' it".
Apart from its signature dishes, McDonald's also offers regional and seasonal specials, breakfast items, and healthier options like salads and fruit. With over 200,000 employees in the United States alone, McDonald's prioritizes a positive work environment and career growth opportunities. Additionally, McDonald's is committed to corporate social responsibility by reducing environmental impact and supporting local communities through charitable programs.
Strengths in Mcdonalds SWOT Analysis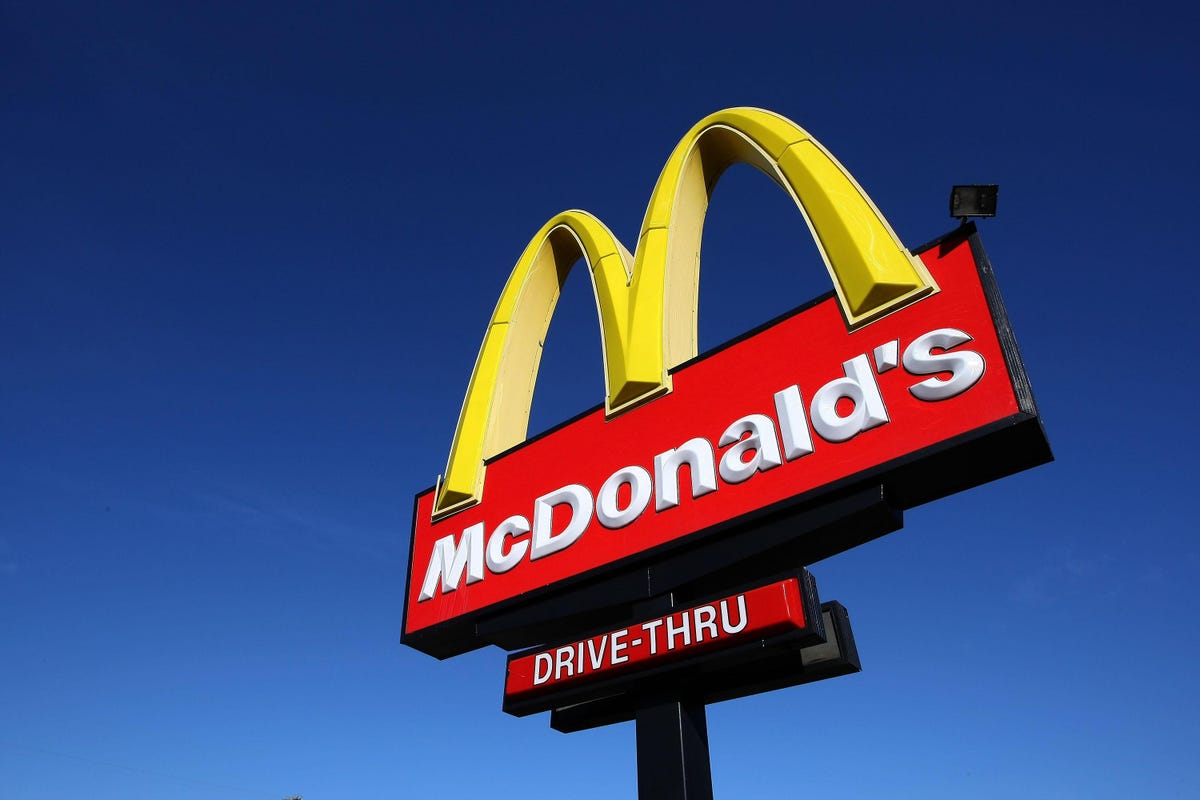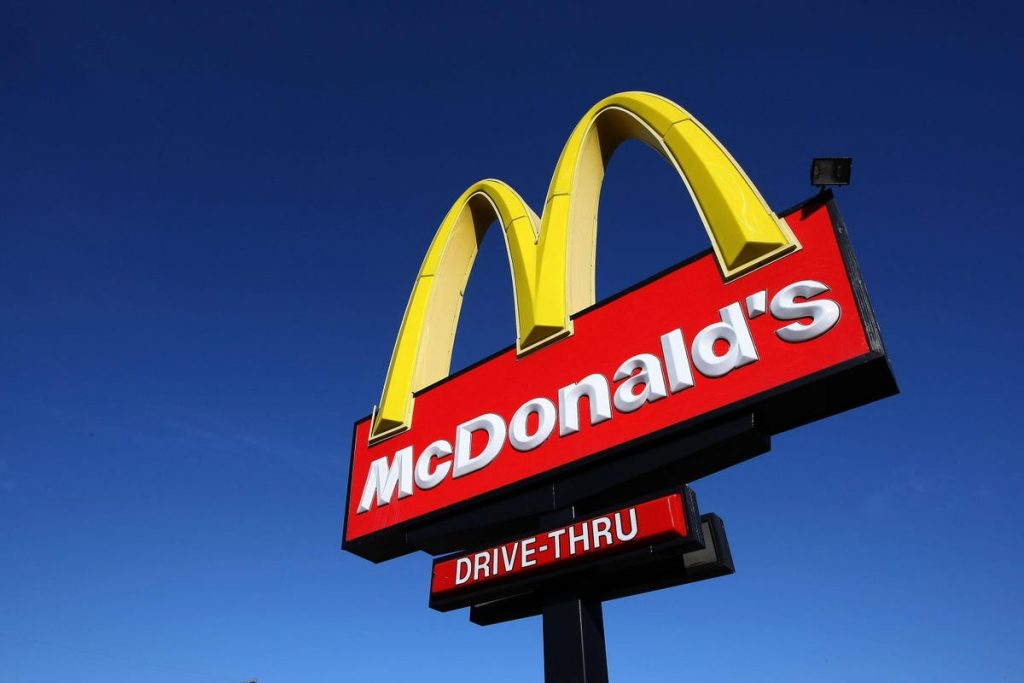 1. Strong Franchise Model
McDonald's franchise model has proven to be highly successful, with over 93% of its restaurants being franchised. The franchise model allows the company to expand rapidly while minimizing capital expenditure and risk.
2. Strong brand recognition and global presence
McDonald's is a well-known brand globally, with thousands of restaurants in over 110 countries. As of 2022, McDonald's has over 38,000 locations worldwide. The brand is also consistently ranked as one of the most valuable brands in the world, with a brand value of $196.53 billion as of 2022.
3. Robust Operating System
McDonald's has a robust operating system that allows it to efficiently manage its restaurants and provide a consistent customer experience. The company's standardized processes and procedures ensure that customers receive the same high-quality products and service at every restaurant.
4. Emphasis on technology and innovation
McDonald's has been investing heavily in technology and innovation in recent years. The company has introduced mobile ordering and delivery options, which have become increasingly popular with customers. As of 2022, the company has also been testing out new technology such as AI-powered drive-thru menus and automated fry stations.
5. Happy Meal and Adult Happy Meal
The McDonald's Happy Meal and Adult Happy Meal are unique products that includes a kid-sized meal, a toy, and the Happy Meal brand; Fries, nuggets, Big Macs, creating a memorable experience for both children and their parents.
6. Strong Cashflow
McDonald's generates a healthy free cash flow of $ 5,526.40 billion in 2022, which is a significant benefit in terms of generating cash for reinvestment, dividends, and growth opportunities. It provides flexibility for expansion into new markets or investment in new technology, creating a foundation for future success and growth.
7. Personalised Offerings
McDonald's personalized offerings, such as the "Create Your Taste" program, allow customers to customize their meals to their liking. This strategy not only appeals to customers' desire for individualized options, but it also helps the company gather valuable data of customer preferences, which can be used to inform future menu offerings and marketing efforts.
8. Wide range of menu offerings
McDonald's offers a variety of menu options, including breakfast items, burgers, chicken sandwiches, salads, and more. This allows the company to appeal to a diverse customer base and cater to different tastes and preferences.
9. Efficient supply chain management
McDonald's has a highly efficient supply chain management system in place. The company has a centralized distribution system that allows for consistent quality and timely delivery of products. The system also helps to reduce costs and improve efficiency.
Weaknesses in Mcdonalds SWOT Analysis
1. Dependence on US Market
McDonald's generated a total revenue of 23.18 billion U.S. dollars in 2022 with the highest portion of revenue was the United States – accounting for 9.42 billion U.S. dollars. (approx. 40.64%). This dependence could be a weakness as any economic or political instability in the US could harm the company's financial performance.
2. Criticism for unhealthy menu offerings
McDonald's has faced criticism in recent years for its menu offerings, which are often high in calories, fat, and sodium. This has led to concerns about the negative impact on public health, particularly in terms of obesity and related health problems.
3. Dependence on franchisees
McDonald's operates predominantly through franchisees, which can lead to inconsistencies in customer experience across different locations. Franchisees have a lot of control over the day-to-day operations of their restaurants, and this can lead to variations in quality and service.
4. Limited menu customization options
While McDonald's offers a wide range of menu options, there are limited customization options available. This can be a deterrent for health-conscious consumers who may want to make modifications to their meals to make them healthier.
5. Quality control
With thousands of locations around the world, maintaining consistent food quality and safety can be a challenge for McDonald's. There have been instances of food contamination and other quality control issues in the past. According to realresearcher, 94% of respondents believe McDonald's should improve product quality.
6. Dependence on Beef
McDonald's heavily relies on beef as the main ingredient in many of its products. This dependence could be a weakness as concerns about the environmental impact of beef production and animal welfare could harm the company's reputation.
7. Dissatisfied employees
McDonald's has faced criticism over the years for its treatment of employees, including low wages and poor working conditions. In addition, McDonald's has been criticized in the US for how it handled claims of sexual harassment made by its employees. This criticism could harm the company's reputation and brand image.
Opportunities in Mcdonalds SWOT Analysis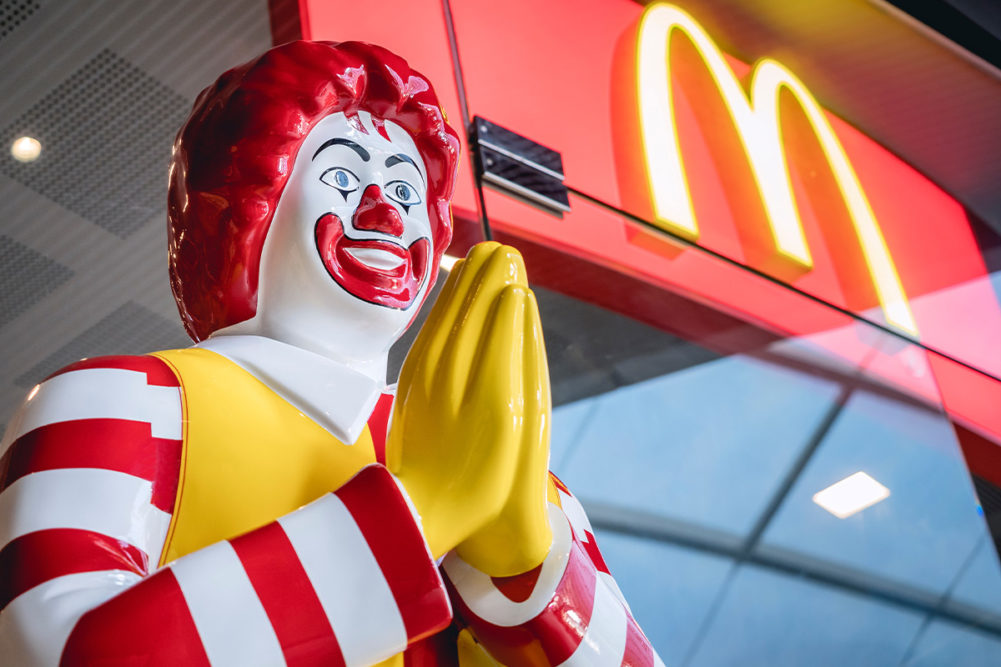 1. Growing dining-out market
According to Technavio research, the dining out market will grow at a CAGR of 52.96% between 2021 and 2025. Furthermore, McDonald's can distinguish itself in the dining-out market by providing customers with unique engaging experiences. This can involve holding events and promotions that reflect current cultural trends and topics, as well as developing engaging customer experiences that encourage interaction with the brand.
2. Expansion of McCafé
McDonald's has an opportunity to expand its McCafé offerings, which have been successful in some markets. This could help the company capitalize on the growing demand for coffee and other beverages. This can involve adding more coffee varieties, broadening its tea menu, and adding more bakery products. By doing this, McDonald's will be able to serve a wider variety of customers and boost its revenue.
3. Partnerships with Other Brands
McDonald's has an opportunity to partner with other brands to expand its menu offerings and appeal to a wider range of customers. For example, the company has partnered with brands like Coca-Cola and Oreo to create limited-time menu items. Furthermore, by collaborating with emerging brands and startups in the food and beverage industry, McDonald's can position itself as an innovator. This can include collaborating with plant-based meat companies to introduce new meatless menu items.
4. Adoption of Sustainable Practices
As consumers become more environmentally conscious, there is a growing demand for companies to adopt sustainable practices. McDonald's has an opportunity to take a leadership role in this area by adopting sustainable practices, such as reducing waste and using renewable energy.
5. Focus on Convenience
As consumers become increasingly busy, there is a growing demand for convenient food options. McDonald's has an opportunity to focus on convenience by expanding its drive-thru offerings and mobile ordering capabilities.
Threats in Mcdonalds SWOT Analysis
1. Rising interest rates
Due to the Federal Reserve's increasing interest rates, McDonald's is facing a real estate danger that could seriously affect the company's profitability and growth prospects. The cost of borrowing for real estate development and acquisition rises as interest rates rise, which may limit the company's capacity to increase the number of restaurants it operates.
Higher interest rates could also have an adverse effect on consumer spending and discretionary money, which would decrease the demand for fast food restaurants and negatively impact McDonald's sales.
2. Rising Costs
McDonald's U.S. menu prices increased by roughly 6% last year on an annual basis, the company said, because of rising labour, food, packaging and other costs. Rising costs of labour, ingredients, and real estate can impact McDonald's profitability and make it more difficult to maintain its low prices.
3. Supply chain interruptions
It can threaten McDonald's by increasing costs and reducing revenues. Limited suppliers for certain products can increase reliance on them, and factors beyond the company's control can cause interruptions. These can limit the availability of critical products and increase costs, impacting the company's operations and financial performance.
4. Technological disruption
As technology continues to evolve, there is a risk that McDonald's may struggle to keep up with the latest trends and innovations. This could impact its ability to compete with other fast-food chains and attract younger, tech-savvy customers.
5. Intense Competition
McDonald's is heavily battled by competing QSR companies like Subway, Burger King, and Wendy's that provide more practical and high-quality options like healthy menu options, customizable meals, and easy mobile ordering and delivery. This intense competition could endanger McDonald's market domination if it doesn't innovate and differentiate itself from its rivals.
6. Health Concerns
Teenagers are increasingly making healthy food and lifestyle choices as they gain a better understanding of the negative health effects of consuming too much oil, salt, and fat. In 2021, 44% of American respondents falling in the Gen Z said they would aim to eat healthier, according to a Statista study. This can have negative impact on the company's ability to operate efficiently.
CONCLUSION
McDonald's has a long history and has become an internationally recognised brand known for its delicious food. Customers have come to trust the McDonald's brand because it consistently provides a high-quality dining experience that brings joy and freshness with every bite. The company has successfully established a brand image associated with happiness, convenience, and satisfaction.
It has revolutionized the fast-food industry, setting new standards for speed and convenience. McDonald's has streamlined its service with the help of innovative systems and processes, enabling customers to get their food quickly and effectively without compromising quality or taste.
Despite difficulties like worries about the unhealthiness of the menu options and growing competition from other fast-food chains, McDonald's has demonstrated its adaptability by responding to the situation at hand. McDonald's is well-positioned to continue its sector leadership because to its financial resources and marketing skills.
Overall, McDonald's is a company with a rich history and an exciting future, poised to continue delighting customers with its iconic offerings. "McDonald's: A classic for the ages, a future of innovation, an enduring legacy."
Liked this post? Check out the complete series on SWOT