Having one of the most favorite burgers in the world, Mcdonalds is a brand which will hardly be missed by anyone. The SWOT of Mcdonalds discusses the reasons that the firm has been able to achieve this height of fame, and why, be it breakfast, lunch or dinner, people may prefer the local Mcdonalds.
Strengths in the SWOT analysis of McDonalds
Brand Equity…world-wide
42% of US fast-food hamburger business
Consistency of food
Successful items: Fries, Happy Meal, Big Mac, Egg McMuffin, Promotions
Overseas market
Balance sheet position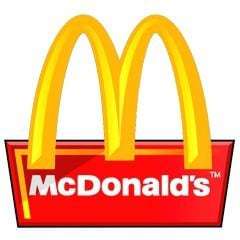 WEAKNESSES  in the SWOT analysis of McDonalds
Declining market share
Weak product development
Disgruntled franchisees
Quality and taste of products
Slowed revenue and income growth
OPPORTUNITIES in the SWOT analysis of McDonalds
International expansion
Only serving 1% of the world's population
Growing dining-out market
Joint ventures with retailers (e.g. supermarkets).
Consolidation of retailers likely, so better locations for franchisees.
Respond to social changes – by innovation within healthier lifestyle foods. Its move into hot baguettes and healthier snacks (fruit) has supported its new positioning.
Use of CRM, database marketing to more accurately market to its consumer target groups. It could identify likely customers (based on modelling and profiles of shoppers) and prevent brand switching[4].
Strengthen its value proposition and offering, to encourage customers who visit coffee shops into McDonalds.
The new "formats", McCafe, having Wifi internet links should help in attracting segments. Also installing children's play-parks and its focus on educating consumers about health, fitness.
Continued focus on corporate social responsibility, reducing the impact on the environment and community linkages.
THREATS in the SWOT analysis of McDonalds
Mature/overstored industry
Strength of competition
More health-conscious consumers
Changing demographics
Fluctuation of foreign exchange rates; Economies
Recession or down turn in economy may affect the retailer sales