Etisalat is a telecommunication industry that was formed during the year 1976 and is headquartered in the United Arab Emirates. The various products that the company offers are internet services, fixed line, and mobile telephony, and digital television.
It is a multinational Emirati based telecommunications services provider that currently operates in about 15 countries in Asia, Africa, and the Middle East. The company is the 14th largest mobile network operator in the world and has a strong customer base of about 167 million. The company was named as the most powerful company in the Forbes magazine of the Middle East. Etisalat is one of the Internet hubs in the Middle East and provides good connectivity to the other telecommunications operators in its specified locations.
About Etisalat
Type: Telecommunications Company
Industry: Telecommunications
Founded: 1976, Abu Dhabi, United Arab Emirates
Founders: Sheikh Zayed bin Sultan Al Nahyan
Headquarters: Abu Dhabi, United Arab Emirates
Area served: 17 countries
Current CEO: Hatem Dowidar
Number of employees: 67,000 (2022)
Major products: Mobile telephony, Fixed-line telephony, Internet access, Television, Data center services
Having a huge network in various regions, let us examine the SWOT analysis of Etisalat.
Strengths in the SWOT analysis of Etisalat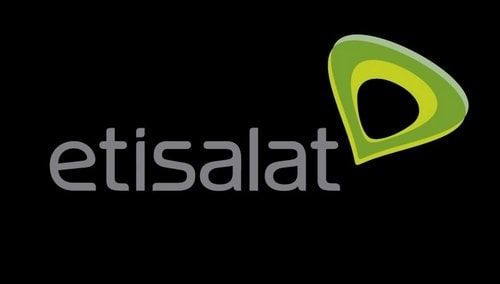 Largest network – In the Middle East and Africa, Etisalat is the largest carrier of international voice traffic and is the 12th largest in the world. It has about 510 roaming agreements that cover about 186 countries thereby enabling 3G, BlackBerry, GPRS, and voice roaming.
Market share – Etisalat's current market share is about 156 billion AED. By having the net revenues of about 52.4 billion AED and a net profit of about 8.4 billion AED, the company is ranked on top for the most profitable telecom groups.
International blue-chip company – Etisalat is an international blue-chip company that provides innovative solutions and services to about 140 million subscribers in about 15 countries that span across Asia, Africa, and the Middle East.
Best-in-class customer experience – The Etisalat's group is to present best customer experience in both domestic and international level. It delivers attractive returns to the shareholders at the same time investing in the long-term goal of the company.
High brand value – Etisalat has a strong brand value and high marketing strategy to make its brand highly visible to people across.
Awards and Recognition – Ever since its formation it has focused on building the state-of-the-art telecom infrastructure and has also taken up the position of leadership of innovation and reliability among the international and regional operators.
Broadband tariff – Etisalat is reducing the broadband tariff prices to enable them to get new and loyal customers.
Weakness in the SWOT analysis of Etisalat
Poor quality due to widespread network–Etisalat has its business operations in many countries. This may lead to poor quality of service as it will have to maintain all these together.
Manage global operations – The Company faces problems to manage global operation due to the availability in many places at a time.
Producing new fiber-optic network – Development of new fiber-optic network for the sake to reduce the cost of services and to enhance the data revenue stream.
Low network coverage – The network coverage provided by Etisalat is low as compared to its competitor Du.
High calling charges – The calling charges are high in this network. This is a major weakness as customers can think twice before choosing this network.
Opportunities in the SWOT analysis of Etisalat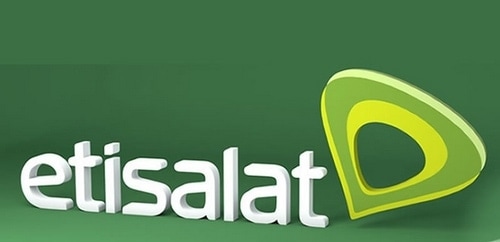 Increased offering to customers–Etisalat provides many types of product to the customers. By this, the company tries to enhance its customer base thereby having an opportunity to perform better.
Strong economic foundation – The Company has strong economic fundamentals that are sustained by the high GDP per capita of the country that has been raised due to oil prices.
Mobile Number Portability (MNP) – The mobile number portability permits mobile subscribers to retain their mobile telephone numbers at the time of change from one mobile network operator to another. This enables any unsatisfied subscribers from other networks to transfer to Etisalat's network easily. If the company provides better services than other network providers, it can increase its market share easily.
Threats in the SWOT analysis of Etisalat
Emerging new telecom company – The telecom sector is at its boom and many telecom industries keep coming up with more affordable and competitive strategy. This can be a serious threat to Etisalat's business.
Strong competition from Du – Etisalat faces a serious threat from Du who keeps expanding its services to a great height.
Incentives of other mobile company – The incentives offered by other mobile companies can be a serious threat to Etisalat. These incentives attract many customers thereby preventing few to become Etisalat customer.
Liked this post? Check out the complete series on SWOT