Dell is one of the worlds best and most known brands. So is it all a rosy picture for dell. This SWOT analysis of Dell points out chinks in Armour of dell's fortress.
Strengths:
World's largest PC maker.
One of the best known brands in the world.
First PC maker to offer next-day, on-site product service.
Direct to customer business model. Uses latest technology.
Dell has remarkably low operating cost relative to revenue because it cuts out the retailer and supplies directly to the customers.
Dell's Direct Model approach enables the company to offer direct relationships with customers such as corporate and institutional customers.
Dell's direct customer allows it to provide top-notch customer service before and after the sale.
Each Dell system is built to order to meet each customer's specifications. Reliability, Service and Support.
Dell boasts a very efficient procurement, manufacturing and distribution process allowing it to offer customers powerful systems at competitive prices.
Dell is able to introduce the latest relevant technology compared to companies using the indirect distribution channels.
Dell is not a manufacturer; Components are made by the suppliers and Dell assembles the computers using relatively cheap labor. The finished goods are then dropped off with the customer by courier. Dell has total command of the supply chain.
Dell turns over inventory for an average of every six days, keeping inventory costs low.
Dell is enhancing and broadening the fundamental competitive advantages of the direct model by increasingly applying the efficiencies of the Internet to its entire business.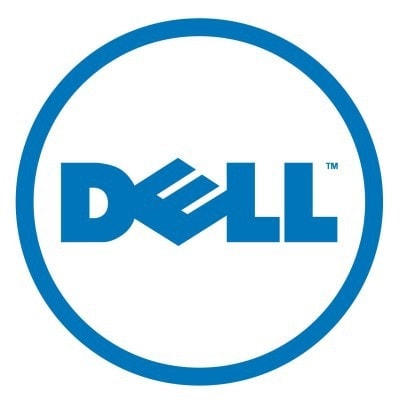 Weakness:
A huge range of products and components from many suppliers from various  countries.
Computer maker and not the computer manufacturer, making DELL unable to switch supply.
Dell lacked solid dealer / retailer relationships.
No propriety technology
Not attracting the college student segment of the market. Dell's sales revenue from educational institutions such as colleges only accounts for a merely 5% of the total.
Dell's focus on the corporate and government institutional customers somehow affected its ability to form relationships with educational institutions.
For home users, Dell's direct method and customization approach posed problems. For one, customers cannot go to retailers because Dell does not use distribution channels.
Customers just can't buy Dell as simply as other brands because each product is custom-built according to their specifications and this might take days to finish.
Opportunities:
Diversification strategy by introducing many new products to its range.
Personal computers are becoming a necessity now more than ever. Customers are getting more and more educated about computers. Second-time buyers would most likely avail of Dell's custom-built computers because as their knowledge grows, so do their need to experiment or use some additional computer features.
The internet also provides Dell with greater opportunities since all they have to do now is to visit Dell's website to place their order or to get information.
Since Dell does not have retail stores, the online stores would surely make up for its absence. It is also more convenient for customers to shop online than to actually drive and do purchase at a physical store.
Threats:
Competitive rivalry that exists in the PC market globally.
New entrants to the market pose potential threats.
The threat to become outmoded is a pulsating reality in a computer business.
Price difference among brands is getting smaller.
Dell's Direct Model attracts customers because it saves cost. Since other companies are able to offer computers at low costs, this could threaten Dell's price-conscious growing customer base.
With almost identical prices, price difference is no longer an issue for a customer. They might choose other brands instead of waiting for Dell's customized computers.
The growth rate of the computer industry is also slowing down. Today, Dell has the biggest share of the market. If the demand slows down, the competition will become stiffer in the process. Dell has to work doubly hard to differentiate itself from its substitutes to be able to continue holding a significant market share.
Technological advancement is a double-edge sword. It is an opportunity but at the same time a threat. Low-cost leadership strategy is no longer an issue to computer companies therefore it is important for Dell to stand out from the rest.
If you liked the SWOT analysis of dell, kindly bookmark us and spread the word :)
Liked this post? Check out these detailed articles on
Topic of SWOT of Brands
Alternatively, check out the Marketing91 Academy, which provides you access to 10+ marketing courses and 100s of Case studies.