Polo Ralph Lauren is a popular brand of lifestyle goods like clothing, accessories, and other merchandise. Owned by the Ralph Lauren Corporation the brand is popular for its collared T-shirts, a design which is considered to be a signature of the brand.
The primary offering of the Company is a range of apparel products, which consists of clothing for men, women, and children, footwear, eyewear, watches, jewelry, hats, caps, belts, wallets and other leather goods like handbags and suitcases. One segment which is not so popular by Ralph Lauren is their range of its home products such as bed and bath products, furniture, fabric and wallpaper, lighting, paint, tabletop, and giftware.
Polo Ralph Lauren also has a popular range of perfumes for both men and women which is sold as a separate brand and they also own two restaurants namely The Polo Bar and Ralph's Coffee located in New York City, RL Restaurant located in Chicago and Ralph's located in Paris.
Strengths in the SWOT analysis of Polo Ralph Lauren
The following are the strengths of Polo Ralph Lauren :
Visionary Leadership: The biggest factor of success of Polo Ralph Lauren is the never say die attitude of Ralph Lauren who rose from rags to riches. Through a unique styling and comfortable design Polo Ralph Lauren managed to build an empire in the fashion industry for himself.
Design: Quite unlike other fashion trends that come and go in a blink, the polo neck T-Shirts from Ralph Lauren was designing that overcame the test of time. This is primarily because it was not just trendy but also comfortable. The T-shirt which could be worn both as casual and semi-casual went well with jeans or semi-formal trousers. The styling was such that it could suit personal tastes and styles of most people.
Multiple channels: Polo Ralph Lauren sells its merchandise through a number of channels. The wholesale segments operate through upscale department stores, specialty stores and golf and polo shops. The retail segment of the brand operates through a series of 490 stores which comes to a total retail space of around3.8 million square feet where it merchandises its luxury wear. In addition to this Polo Ralph Lauren also sells through their own website as well as partners with leading e retailers. The Company also owns 580 concession-based shop-within-shops at approximately 260 retailing points, spread across Asia, Australia, and Europe.
Innovative Marketing tactics: The innovation in marketing that has been a continuous effort of Ralph Lauren is also another reason for its success. Some of their campaigns include the 4 D digital projection technology campaign which was undertaken in the United Kingdom by the brand. The 8-minute campaign was almost like a movie and offered a real-life experience to its customers.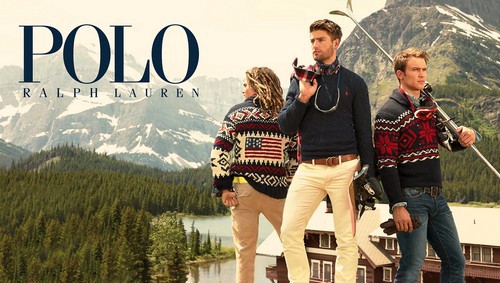 Weaknesses in the SWOT analysis of Polo Ralph Lauren
Weaknesses are used to refer to areas where the business or the brand needs improvement.   Some of the key weaknesses of  Polo Ralph Lauren are:
Too many sub-brands: The company has a lot of sub-brands and their presence has diluted the three core brands Polo, Ralph Lauren, and Lauren which account for almost 70 percent of the total sales of the company. The result is that many of the newer brands have caught up and some have even gone ahead in the race.
Unused inventory: The lead time of the company are painfully long almost at an average of 15 months. This has resulted in a lot of unused inventory which is causing the company to sell most of their products at discounted prices. There is also a serious absence of a centralized system for inventory management.
Low Margins: Lack of a comprehensive supply chain management system, issues with suppliers and surge in the competition have all increased the costs of the company while making them incapable of increasing the prices. This has resulted in poor margins.
Opportunities in the SWOT analysis of Polo Ralph Lauren
Opportunities refer to those avenues in the environment that surrounds the business on which it can capitalize to increase its returns. Some of the opportunities include:
Growth in emerging economies: With online shopping options many customers in emerging economies like China, India etc. are finding it simpler to purchase international clothing brands. There is also a culture shift in these regions where at workplaces semi casuals are replacing formal wear. This will create a surge in demand for comfortable T shorts like Polo shirts.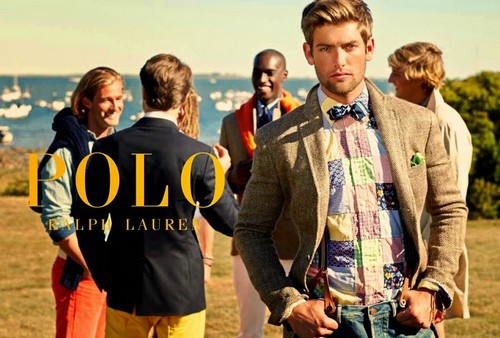 Threats in the SWOT analysis of Polo Ralph Lauren
Threats are those factors in the environment which can be detrimental to the growth of the business. Some of the threats include:
Competition: The main competitors of Polo Ralph Lauren are United Colors Of Benetton, Van Heusen, and US Polo.
Branding: Polo Ralph Lauren is more popular amongst middle-aged men and women primarily because of the colors and the design. As more and more fashion brands cater to youngsters, in the long run, this image may affect the brand adversely.
If you liked this article, we bet that you will love the Marketing91 Academy, which provides you free access to 10+ marketing courses and 100s of Case studies.