Pandora A/S is a Danish jewelry company which specializes in the design, creation, and distribution of jewelry. Jewelry is sold by Pandora under five main categories like charms and bracelets, earrings, rings, watches, and necklaces and pendants. In addition to this, the company also sells various other trinkets as well. The jewelry is manufactured using gold, silver, leather, and textile, as raw materials.
Pandora has a market across countries across the globe and their distribution is done through points of sale, concept stores operated by partners or third parties, shop-in-shops, gold and silver jewelry store retail stores, as well as non branded boutiques. In addition to Europe, the company sells its products in the Middle East, Africa, North America, South and Central America and the Asia Pacific.
The company which was set up as a jewelry store by a family currently has pan world operations and has a revenue of DKK 20.81 billion.
Strengths in the SWOT analysis of Pandora Jewelry
Strengths are defined as what each business does best in its gamut of operations which can give it an upper hand over its competitors. The following are the strengths of Pandora Jewelry :
Setting trends: The key reason for the success of Pandora Jewelry is the manner in which it has been able to set trends and fads than follow them. Be its the signature charm bracelet in the US or the personalized jewelry in Canada Pandora has always been a trendsetter.
Global presence: Pandora Jewelry which started off a single store in Copenhagen, Denmark as a family owned business now owns around 10,000 stores across the globe I around 70 countries. The steep growth curve of Pandora Jewelry started off in 2003 with the entry into the US. Pandora sells one piece of jewelry every second making it the most sold brand in the world.
End to end control: Pandora Jewelry sells personalized jewelry and in order to do this the company needs the end to end control of its operations. Pandora Jewelry has integrated backward vertically and now it controls in-house design, manufacturing, global marketing and direct selling. Pandora has spent more than two decades crafting the strategy and its business model with the vision to create the best quality, personalized jewelry available to customers across the world.
Repositioning of jewelry: Jewelry was considered to be expensive and people were not willing to invest as much in jewelry as they would in other high ticket items. However, Pandora repositioned jewelry making it affordable to all and creating personalized trinkets that were linked emotionally to the customer through unforgettable memories.
Right distribution strategy: Pandora has often revamped its distribution strategy in accordance with the region of operation. For example in Canada, it has spotted all top malls and set up stores in all these malls. In addition to that this across the globe the distribution strategies followed include points of sale, concept stores operated by partners or third parties, shop-in-shops, gold and silver jewelry store retail stores, as well as non branded boutiques.
Franchisee Training: The franchisees of Pandora Jewelry are given a lot of freedom in their operations but the company ensures that they go through a stringent training procedure. Their training ensures that partners are competent in all aspects of the operations, merchandising, product development, performance metrics, real estate, and distribution.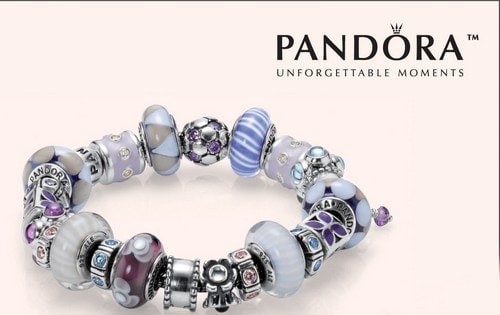 Weaknesses in the SWOT analysis of Pandora Jewelry
Weaknesses are used to refer to areas where the business or the brand needs improvement.   Some of the key weaknesses of Pandora Jewelry  are:
Excessive focus on jewelry: Pandora Jewelry has been focusing entirely on jewelry and while the opportunities are growing in other domains such as clothing, accessories or textile. This focus will result in the company being unable to sustain in the long run.
Poor communication strategy: In this age of advertising Pandora has not been able to maintain or develop a clear communications strategy. The poor advertising effectiveness of the company has resulted in reduced visibility for the brand with the result that other stronger brands have taken over.
Poor planning: Though operationally the company was doing good, the company had to consecutively increase their prices in order to supplement the poor margins. In addition to this, they also had to continuously re-engineer their products in order to satisfy their upmarket customers.
Opportunities in the SWOT analysis of Pandora Jewelry
Opportunities refer to those avenues in the environment that surrounds the business on which it can capitalize to increase its returns. Some of the opportunities include:
Changing customer preferences: People are choosing to spend more and more time on shopping as the disposable income has increased. The popularity of online shopping store has created a new channel for retailers. There are also various new categories in jewelry like antique, gem, handcrafted etc. All these present a host of opportunities to Pandora.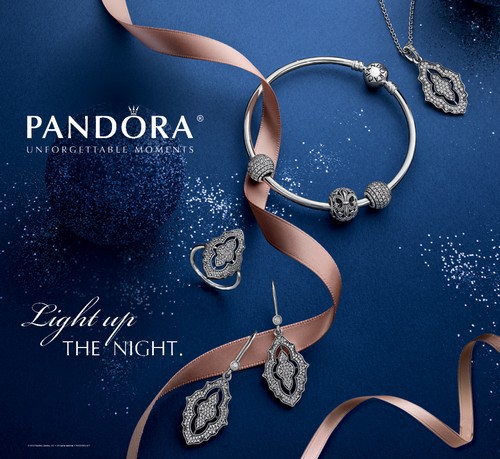 Threats in the SWOT analysis of Pandora Jewelry
Threats are those factors in the environment which can be detrimental to the growth of the business. Some of the threats include:
Competition The main competitors of Pandora are Chamilia, Chopard, and Mouawad.
Liked this post? Check out the complete series on SWOT