Airbnb is a lodging company. It is an American online market place and a hospitality service brokerage company that was formed during the year 2008 and is headquartered in San Francisco, California, United States.
It has its presence in about 192 countries. Airbnb members can make use of the service either to offer or arrange tourism, lodging, or primary homestays. Airbnb does not own any real estate listings, nor does it host events.
It acts as a broker that receives a commission for each booking. The company was formed after its founders placed an air mattress in the living room that turns their apartment into bed and breakfast. This was done to balance the high cost of rent that San Francisco had. The expansion for Airbnb in AirBedandBreakfast.
Airbnb is an online community marketplace link of travelers with local hosts. The company permits people to rent out, find out, and book accommodation for less term basis.
It also allows people to share their extra space and to produce extra income. The company has revolutionized the travel and tourism industry.
It provides a platform for hosts to lodge guest by providing short-term lodging and tourism-related activities. Guests will be able to search for lodging using various filters like type of lodging, dates, price, and location.
They can even search for a specific type of homes, vacation homes, bed, and breakfast. The hosts provide details like price, location for rent, number of guests, rules, home types, and other amenities.
Hosts set the prices with recommendations from Airbnb. Hosts and guests also can leave reviews about their experience of stay and Airbnb. Hosts and guests' users may be verified through an online presence by connecting with their Google or Facebook account.
About Airbnb
Type: Online marketplace for short-term homestays and experiences.
Industry: Hospitality.
Founded: August 2008.
Founders: Brian Chesky, Nathan Blecharczyk, and Joe Gebbia.
Headquarters: San Francisco, California, United States.
Area served: 191 countries and territories.
Current CEO: Brian Chesky.
Number of employees: 6,700+.
Major products: Airbnb, Airbnb Experiences, and Airbnb Adventures.
Through this article, let us discuss the SWOT analysis of Airbnb.
Strengths in the SWOT Analysis of Airbnb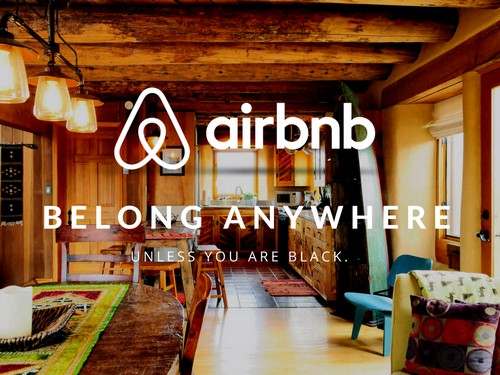 Well-established Brand – Airbnb is a well-established brand and has a good image in public where it is operating. The company's business model enables the company to compete with low prices in comparison with hotels and guests.
Product Expansion – Airbnb has expanded its products outside its core accommodations, thereby aiming to set up an end to end travel platform. It also expanded its operations into by allowing guests to book activities with guides like guided tours, cooking classes, and meetups.
A Cheaper Alternative to Hotels – Airbnb is considered as a cheaper alternative to other resorts and hotels. The prices for the services are competitive that are based on location. Customers can shop around, and they can choose the place that fits in their budget.
Global Recognition – Airbnb has been recognized at the global level, and they see many users that include hosts and guests.
Airbnb Plus – Airbnb Plus is a special feature provided by Airbnb that was launched during the year 2018. The various options under Airbnb Plus are additional amenities like those found in hotels, right from standard to luxury listings.
Airbnb Collections – Airbnb Collections that was launched by Airbnb during the year 2018, features homes that are ideal for any specific occasions. The various options under Airbnb collections include Airbnb for work, Airbnb for families and homes for dinner parties, gatherings, and weddings. Airbnb for work provides various tools for companies that manage many work-related travels of employees.
Social Media Presence – Airbnb has its presence on many social media platforms to gain maximum visibility among the customers.
Good Customer Service – Airbnb provides goods customer service 24/7 that is one of the main strengths of the company. When they make the customers happy, there are a lot of users for them.
Weaknesses in the SWOT Analysis of Airbnb
Laws and Regulations Violations – Airbnb faces problems from violating various housing laws and regulations.
Being Poor Hosts – Being a poor host can damage the company's reputation. If in any case, the host does not follow the Airbnb guidelines, they can face the consequences. When there are poor ratings and backlash on social media, it hits the company's profit in the current business world.
Easy to Copy its Business Model – Airbnb business model is easy to copy, and it is a huge weakness for its success.
The Objectivity of Guest Review System – Airbnb has structured a review system, wherein the guests and hosts can rate each other after they are done with their stay. Hosts and guests are not able to see reviews when both have given a review.
Criticized for Higher Prices – Airbnb has been criticized for resulting in a high price for the stay. The rental prices in a few areas have increased due to keeping their properties off the long-term rental market and instead of that get higher rental rates for short-term housing through Airbnb.
Opportunities and the Future of Airbnb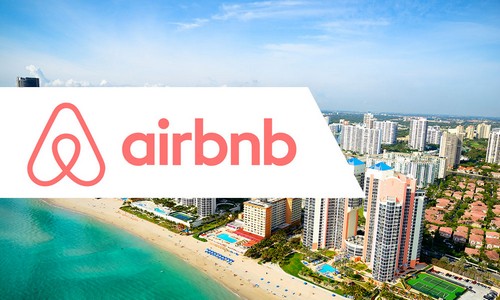 Expand into Emerging Markets – Airbnb can expand into emerging markets having less competition. This provides a huge business opportunity.
Expand its product – Airbnb can expand its product mix and offerings. This will help them to serve the customers better. For example, it can expand its product by providing travel guides, car rentals, etc.
MobileApp Usage – As the usage of mobile app increases, Airbnb has initiated a mobile app that will facilitate the hosts and guests to get connected easily.
Low Price and Personal Touch – Airbnb's low price and personal touch-enabled them to get their visibility across and gain more revenue.
Threats in the SWOT Analysis of Airbnb
Laws and Regulations in every Country – Airbnb services are available across in about 192 countries. Each state and country have got its laws and regulations to obey. The company should carefully rely on guests and hosts so that they could meet the local laws.
Lawsuits – The company is already facing some lawsuits and fines across the world in places like New York, Florida, etc. The Barcelona Authorities has fined the Airbnb company with about 30,000 Euros for violating the tourism laws. Even the New York Authorities has fined Airbnb for running illegal hotels.
Competitors – There sees a lot of competitor for Airbnb like VRBO, tripping, tripping.com, and many more. This can give a tough time for the Airbnb company.
Liked this post? Check out the complete series on SWOT