Gucci is an Italian brand owned by the French company "Kering". It was founded by Guccio Gucci in 1921. It has a very interesting history wherein Guccio Gucci himself worked in luxury hotels, and looking at the high value luggage, wanted to launch something of his own which was premium in quality.
Here is the SWOT analysis of Gucci
Strengths in the SWOT analysis of Gucci
1) Brand equity – A fashion brand which is selling at premium prices requires a very strong brand equity. Gucci's brand ranks 38th in the whole world in 2015 as per Forbes. The brand is valued at a whopping 12.4 billion dollars.
2) Highest quality products – Naturally, with the quality and the trademark that it represents, Gucci products are of the highest quality and the most luxurious items in the market. There are very few companies which can match Gucci's standards in fashion.
3) Strong presence in international market – Gucci has about 500 stores across many countries. Its major presence is in UK, US and Japan as well as in other emerging countries.
4) Product line and depth – A major advantage of Gucci is its product portfolio which comprises of premium handbags, apparels for men and women, clothing and whatnot in fashion. It is a complete ultra premium lifestyle brand.
5) Keeps Diversifying – It is not easy in the fashion business and one of the advantages of Gucci is that it does not wait for events to launch something new but it keeps changing things so that the store layout always looks fresh and hip.
6) Various CSR activities – Gucci as a brand is involved in various CSR activities. One of them is with Unicef since a long time and the other is "Chime for change".
7) Strong tie ups – Being a premium fashion brand, it was inevitable that the brand venture into Automobiles as well. Many cars over the years have been designed by Gucci giving the car a unique blend of efficiency and fashion.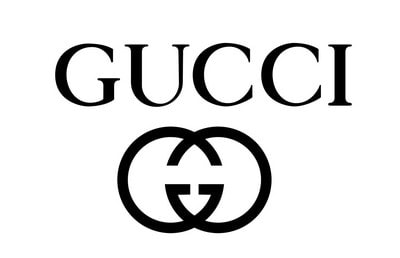 Weaknesses in the SWOT analysis of Gucci
1) Continous updation is required – One of the major weakness for any brand in the fashion industry is that there is continual change required. So some years are good and some are bad.
2) Sexuality in Advertising – A major point where Gucci faces flak is in its advertising. It regularly uses sexual innuendos and shows the female in bad form due to which it has repeatedly faced criticism over the years. However, many marketers feel that Gucci proves over and over again that "Sex sells".
3) Trademark infringements and counterfeiting – As the GG brand is iconic in its very nature (stands for Guccio gucci, the founder), it has been counterfeited in many countries over many years. This is one problem which Gucci faces again and again. Besides this, there have been numerous trademark controversies with Gucci as well.
Opportunities in the SWOT analysis of Gucci
1) Youth is more brand conscious then ever – The youth of today literally demand premium brands as the earning power is on the rise and more and more people are having a successful career.
2) Emerging markets – Emerging markets like China and India are hotspots for brands like Gucci as the consumption can increase in these markets for ultra premium brands.
3) Fashion never ends – One major advantage for Gucci is that fashion never ends. Fashion keeps changing and someone who is at the start of the line, will not find attaining sustainability that difficult.
Threats in the SWOT analysis of Gucci
1) Competition – A major threat of Gucci is that today, like any other sector, it is not the only lion in the jungle. There are others which are equally big though not bigger then Gucci. Christian Dior, Ralph Lauren, Burberry are some of the brands which have repeatedly been a thorn in Gucci's side.