Bank of America is an American company involved in the business of financial services and multinational banking.
Bank of America is the second largest bank in America by market capitalisation after J. P. Morgan Chase and the largest in terms of bank holding.
The bank is a very popular brand and operates through a large chain of ATMs and banking centres and also provides its customers with the latest facilities in banking.
This article is a SWOT analysis of Bank of America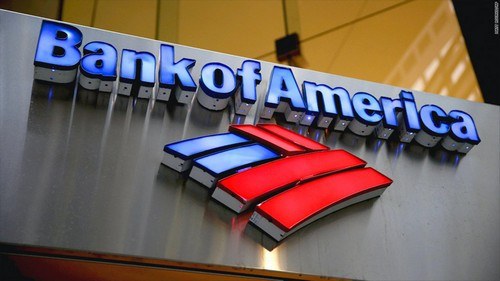 Strengths in SWOT analysis of Bank of America
Scale of operations – Like other major brands, the majority of strengths come because of the popularity of the brand which again is a result of the scale of operations. The company operates in more than 150 countries! It has almost all of the fortune 500 companies in the USA as its clients and about 83% of the Fortune Global 500.
Strategic Acquisition – In 2008, Bank of America acquired Merrill Lynch which made it the world's biggest wealth manager and also got it into main stream investment banking business.
Big Businesses – Of all the divisions that operate in Bank of America, Small Business Banking and Global Consumer are the biggest. Consumer Banking and credit card issuance are also big businesses for the bank.
Weaknesses in SWOT analysis of Bank of America
Low income from countries other than USA – In spite of operating in 150 countries worldwide, Bank of America generates almost 90% of its income from operations within the Unites States of America and just 10% from all the remaining countries put together.
High Interest Rates – Many are of the opinion that Bank of America charge very high interest rates that are not justified.
WikiLeaks Scandal – The WikiLeaks scandal of 2010 and 2011 has created a major dent in the brand name of Bank of America. WikiLeaks claimed that it had adequate information to bring down the bank and expose malpractices. As a result, the trust that people had in the brand went down and its stocks plunged. It has been a long time since the scandal but doubts still linger in people's minds.
Opportunities in SWOT analysis of Bank of America
Countries outside USA – One of its weaknesses can be converted into the best opportunity for the bank. Bank of America already has a huge presence across the globe. This can be put to good use and they can expand their business outside the USA. Scandals in the USA have slightly diminished the brand name, hence other countries present a good opportunity to expand and establish.
Scope for acquisition – There is also ample scope to penetrate the domestic market by expansion through acquisition.
Tech development – Many developing countries are seeing a rise in internet based activities which also included internet banking. This presents a good opportunity for Bank of America to make the technology and services available to these countries.
Product development – Product development is one more area where bank of America can innovate and come out with exciting offers for its customers. This will also help it to solidify its position at home.
Threats in SWOT analysis of Bank of America
Changing global financial scenario – The global financial scenario is held together by thin threads and as we have seen in the past, this is always a threat for those in the banking and financial services sector.
Rivals – Bank of America has many big rivals like Citi Bank, J. P. Morgan and Wells Fargo who pose a danger to the expansion.
Stringent rules – Stringent rules and watchdogs will hamper the company. Though the checks and measure are necessary, banking institutions feel constraints in growing.
Liked this post? Check out the complete series on SWOT