Allianz is a multinational company that specializes as an insurance and financial services provider. The services of the company range from property and casualty insurance, life and health insurance to banking and asset management. They have operations and subsidiaries in Europe, Asia Pacific, Middle East and Africa. It is headquartered in Munich, Germany.
Strengths in the SWOT Analysis of Allianz :
Brand Value: Allianz stands at rank 43rd in the world in terms of brand value according to the report of Brand Finance. It has a brand value of $20.264 billion.
Sector Rank: Allianz ranks 1st in the world in the insurance sector in terms of brand value.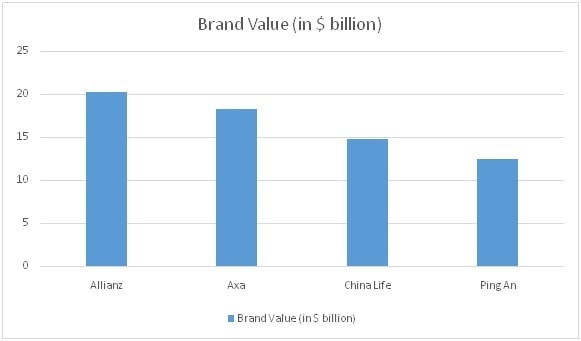 Market Position: It is the leading provider in the insurance sector. They offer the range of services to all the personal and corporate customers. It ranks in the top 5 in the life and health insurance business. In Russia it is the third largest insurer, in India, it is the second largest insurer and in China, it ranks among the top 5.
Strong Bargaining Power: Allianz saw an increase of 10.7% in gross premiums over the FY 2013. It has witnessed strong growth in Latin America, Turkey, Germany, Italy, France, China and India. Due to its strong market position, it has created a strong bargaining power and cross-selling opportunities.
Leading in Global Asset Management: They are in the top 5 in global asset managers. Total assets management increased from $857 billion to $1.588 trillion. Their asset management portfolio includes investment in renewable energy, green technology, environmentally friendly companies, etc. which guarantees long term benefits.
Business growth: An insurance company's capital strength is indicated by its solvency capital and solvency ratios. Allianz's solvency ratio increased from 157% at the end2008 to 200% at the end 2015. This gives them scope for new business growth and debt issuance.
Weaknesses in the SWOT Analysis of Allianz :
Losses from Elevated property and Casualty: In FY2015, property and casualty insurance division's loss ratio declined to 66.2% from 68.3% in FY2012. The profitability has declined $5.6493 billion in FY 2006 to $5.0491 billion in FY 2015.
Weak Performance in the US: Their profits have declined from $4.679 billion in FY 2009 to $2.602 billion in FY 2014. This decline in business will impact the overall business profitability.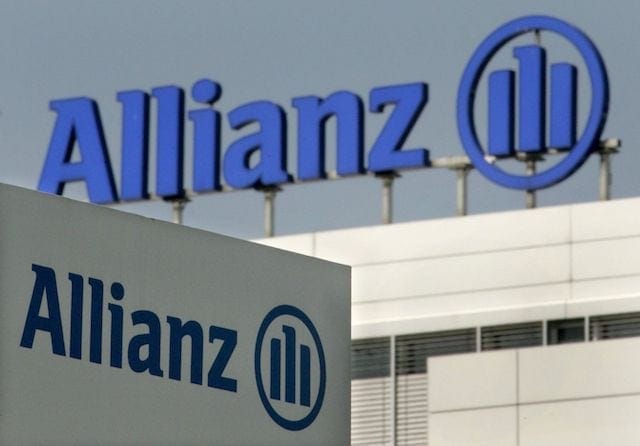 Opportunities in the SWOT Analysis of Allianz :
Asset Management: The global asset-management industry rose by 7% to $102 billion in 2014 with assets under management increasing by 8% to $74 trillion. They have created a long-term profitable portfolio which has made them secure of good returns for the long runs.
Digitisation as an investment option: Allianz has picked up the changing needs of the customer to offer seamless online and offline customer experience. They have upgraded their technology infrastructure and information systems to meet the changing needs.
Investments: Allianz has been carefully investing and pairing with other companies to diversify its market. It has paired up withAutomotive withRoadside Assistance, and International Health with Corporate Assistance to enter into the Business to Business to Customer (B2B2C) segment.
Threats in the SWOT Analysis of Allianz :
Regulations: Being a multinational corporation it has to keep up with the changing regulations of every country it operates within. This makes the tasks rather complicated. The government laws and regulations of a developed country like Germany would be much different compared to a developing country like India.
Increase in Natural disasters: Major changes in the climate and natural disasters taking place they would have to pay more to the insurers. It is expected that the losses from natural catastrophes are going to only increase with time.
Fraudulent Activities: Increase in insurance frauds are on an increase. These losses account for almost 10% of the overall insurance losses. If this increases any further it can create troubles in the balance sheet of the company.
Liked this post? Check out the complete series on SWOT