Ever since specialty retail has grown in popularity there have been many new players who have come in to occupy that space in the market. Croma is one such player and the specialty retailer is primarily into consumer durables and currently, they have also expanded into categories such as online retail, Croma Zip and Croma kiosks.
The Croma retail chain is owned by the Tata Group and there are a total of 110 stores in most of the top cities of India. Croma is giving a tight run to other competitors like Reliance Digital and has registered a revenue of Rs 3200 crores. Croma is also into aggressive promotions to beat their online counterparts but still continues to struggle to beat them.
The group has predicted a growth of 6 to 7 percent annually and this is expected to grow slowly yet steadily in the next few years since Indian market is on an upswing.
Strengths in the SWOT analysis of Croma :
Strengths are defined as what each business does best in its gamut of operations which can give it an upper hand over its competitors. The following are the strengths of Croma :
Weaknesses in the SWOT analysis of Croma :
Weaknesses are used to refer to areas where the business or the brand needs improvement. Some of the key weaknesses of Converse are:
Opportunities in the SWOT analysis of Croma :       
Opportunities refer to those avenues in the environment that surrounds the business on which it can capitalize to increase its returns. Some of the opportunities include: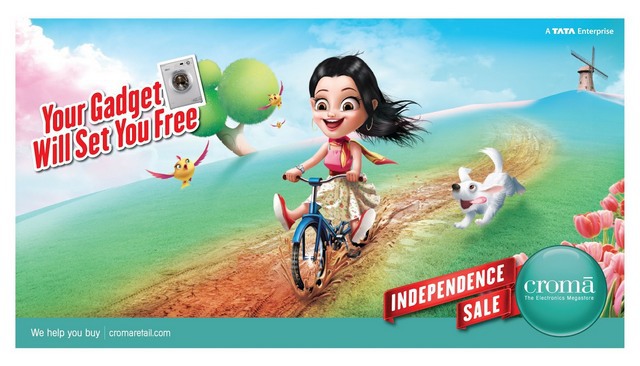 Threats in the SWOT analysis of Croma :
Threats are those factors in the environment which can be detrimental to the growth of the business. Some of the threats include:
Liked this post? Check out the complete series on SWOT