Ever since specialty retail has grown in popularity there have been many new players who have come in to occupy that space in the market. Croma is one such player and the specialty retailer is primarily into consumer durables and currently, they have also expanded into categories such as online retail, Croma Zip and Croma kiosks.
The Croma retail chain is owned by the Tata Group and there are a total of 110 stores in most of the top cities of India. Croma is giving a tight run to other competitors like Reliance Digital and has registered a revenue of Rs 3200 crores. Croma is also into aggressive promotions to beat their online counterparts but still continues to struggle to beat them.
The group has predicted a growth of 6 to 7 percent annually and this is expected to grow slowly yet steadily in the next few years since Indian market is on an upswing.
Strengths in the SWOT analysis of Croma :
Strengths are defined as what each business does best in its gamut of operations which can give it an upper hand over its competitors. The following are the strengths of Croma :
Wide product Portfolio: The Croma Group under Infiniti Retak has the presence in most areas of consumer durables like consumer electronics, communication, entertainment, hygiene, home appliances and digital devices.
The Tata Support: Croma is a 100 % owned subsidiary of the Tata Group. The Tata Group has a rich history of business strategy about them and this has helped them build a huge empire of their own.
Steep growth: Croma was established in 2010 when specialty retail business started booming. IN the past seven years Croma has grown into a retailer that tops the charts and has a market share of 58 %.This steep growth shows that the customer trusts this brand.
E-store: Croma understood that the real business was with an online retailer and recently launched their online store under the label ecroma.com. Though it is slowly picking up eventually this will be the saving grace of the retailer.
Private Label Brands: In comparison to other private labels Croma is seen to be more trusted and this has resulted in people preferring to invest in the private label which promises quality similar to those of brands. Strong private label brands are one of Cromas strengths and this is there across most of their product categories.
Tie-Ups: Croma has entered into product development partnerships with Amazon and Apple and created some innovative product lines which are also customer friendly.
Weaknesses in the SWOT analysis of Croma :
Weaknesses are used to refer to areas where the business or the brand needs improvement. Some of the key weaknesses of Converse are:
Poor customer service: Croma has been often alleged with lack of empathy for customer needs. The company has also been facing a lot of complaints lately about the behavior of their in-store personnel. All this have affected the quality of customer service of Croma Retail.
Inadequate advertising: The mainstream media have been highly supportive of online retailers like Amazon who also spend a lot on the advertisement. Even smaller startups who are in the online space spend profusely on endorsements and advertising. In comparison to this Croma seems to be low key.
Over-reliance on Brand Tata: Croma is depending excessively on the image that Tata has carved for itself in most of the markets for its business. This may not be the right strategy always and it is critical that the brand carves its own independent image for long-term sustenance.
Opportunities in the SWOT analysis of Croma :       
Opportunities refer to those avenues in the environment that surrounds the business on which it can capitalize to increase its returns. Some of the opportunities include:
Specific Need: The needs of the customer has not just grown but have become more specific. The result is the emergence of a lot of specialty stores There is more scope for growth in various specialty segments and this may be what each retailer needs to look into for expansion.
Disposable Income: Globally there is a surge in per capita income with the increase of people in workplaces and dual income households. This has increased the disposable income and people are spending impulsively. This is creating new needs and new markets and segments.
Growth in online shopping: Convenience is making more and more customers go the online way. This can be both an opportunity and a threat.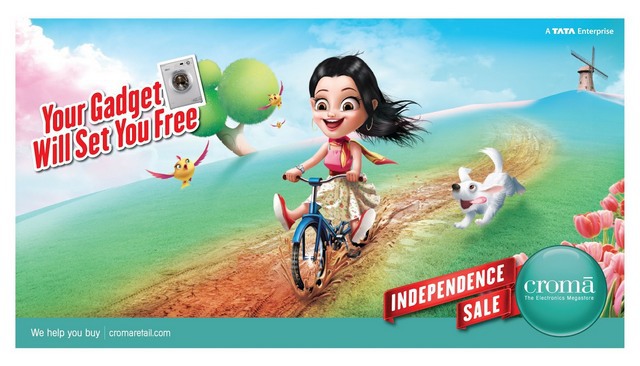 Threats in the SWOT analysis of Croma :
Threats are those factors in the environment which can be detrimental to the growth of the business. Some of the threats include:
Competition: The company is facing stiff competition from Reliance Digital, Videocon Retail and online retailers such as Amazon and Flipkart.
Startups: There has been a serious threat to online start-ups today in the Indian Market and most of these are online businesses and many of them are retailers or aggregators. Both these categories are serious threats to retailers.
Topic of SWOT of Brands
Alternatively, check out the Marketing91 Academy, which provides you access to 10+ marketing courses and 100s of Case studies.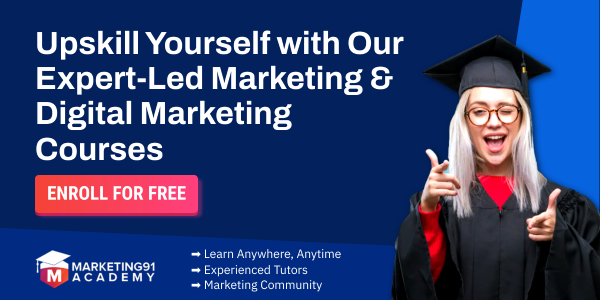 Liked this post? Check out these detailed articles on