Pampers is a brand of baby care products sold by Procter & Gamble. Though Pampers is primarily a brand of diapers and nappies, P &G also sells baby care products like cleaning liquids , wet wipes and toilet training pants. Pampers has products for kids right from the day they are born till they become toddlers.
This age group has very specific and high expectations about the quality and hygiene of the product and parents especially mothers view this as a critical issue. Thus Pampers has always been highly focused on the quality and hygiene aspects of their products. Their products are also created with a deep understanding of the development needs of children.
Pampers competes closely with Huggies for market leadership in most markets they operate in and the two brands have always indulged in advertising wars and protional gimmicks that pitch their products directly against each other. Pampers is currently the market leader in diapers with around 68 % of market share and sales exceeding 10 billion USD.
Strengths in the SWOT analysis of Pampers
The following are the strengths of Pampers :
Huge customer base: Research indicates that Pampers on an average is used by around 35 million babies on a daily basis across the globe which makes the brand have a huge customer base. It has also been seen that diaper brands usually have high brand loyalty.
Successful need creation: The need for diapers is not natural one and in the earlier days people wer more than happy using clothes nappies. However, the success of Pampers is also a story of how a need was created for diapers which could be used and disposed and reduced the need for frequent nappy changes and washing of multiple nappies.
Association with hygiene and health: Pampers positions itself as an essential component in the growth of every child. Some of the advantages it promotes include longer hours of undisturbed sleep through the elimination of the need for frequent nappy changes, reduced chances of infection caused from sleeping in a wet nappy, reduced case of nappy rash etc.
Advertising strategy: Pampers has always used emotions to drive business and their advertisements have always harped on the soft bond between a baby and its mother. These advertisements have been not just promoting the product but also have acted as creating a lot of awareness on the importance of cleanliness in sanitation.
Innovation: Though one may assume that the scope for innovation is limited in a product like diapers, Procter & Gamble is proving them wrong through their product Pampers. The product has gone through multiple iterations and from a basic disposable diaper to a three-layer rectangular pad design to the potty training pants that it sells for kids Pampers is an example of product innovation.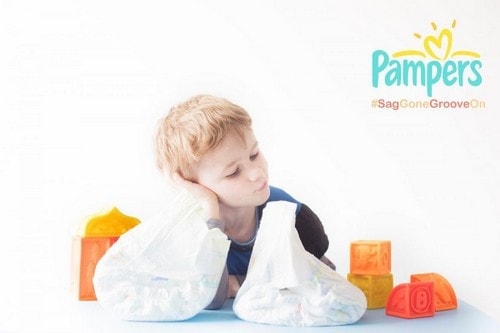 Weaknesses in the SWOT analysis of Pampers
Some of the key weaknesses of Pampers are :
Poor awareness in rural markets: Though customers in cities are quite comfortable using diapers, people in rural areas are still not aware of what a diaper can mean for the health and hygiene of their children. Pampers has not been able to successfully build product awareness in rural markets in India.
Expensive: A pack of 24 Pampers Diapers costs around 320 INR which is by no means cheap. This makes the diaper unaffordable for most lower class people in India.
Negative perceptions about diapers: In many parts of India, people are apprehensive about using diapers and feel that it is unhygienic and that it retards toilet training since it makes children dependent on it. Pampers has not been very successful in removing these misconceptions and they do not address such issues at all in their advertisements or promotions.
Focus on current customers: Pampers primarily is looking at the business from its current segments only and relies primarily on repeat purchase. They ignore new segments or do not make any attempts to win business from people who have misconstrued ideas about the product.
Opportunities in the SWOT analysis of Pampers
Some of the opportunities include :
Change in customer trends: Compared to earlier times people do not wish to spend energy in changing nappies frequently and mothers wish to have undisturbed sleep for their babies. This coupled with more spendable income has increased the demand for products like diapers which are more about convenience than anything else.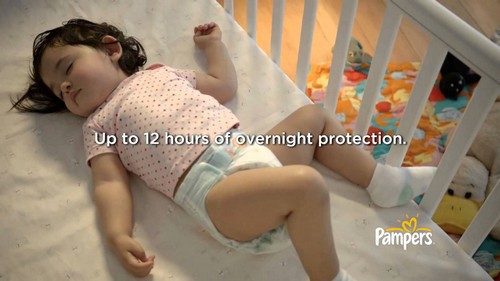 Threats in the SWOT analysis of Pampers
Some of the threats include:
Competition: The main competitor of Pampers are Huggies.
Liked this post? Check out these detailed articles on
Topic of SWOT of Brands
Alternatively, check out the Marketing91 Academy, which provides you access to 10+ marketing courses and 100s of Case studies.