Shangri-La Hotels & Resorts is a hospitality chain that was established by Robert Kuok in 1979 in Hong Kong. The primary selling point of Shangri La Hotels is the service quality and ambiance which is serene and peaceful.
The Hotel consists of acres of greengage, vibrant and relaxed atmosphere, beautifully landscaped gardens, and spacious and extravagant guest rooms. The Shangri-La Hotels & Resorts have a chain of around 95 hotels and around 38,000 rooms across Asia, Europe, America, Middle East, and Australia.
The hotel chain has major future expansion plans and their new projects are in Australia, mainland China, Cambodia, Indonesia, Malaysia, Myanmar, Saudi Arabia, and Sri Lanka.  The firm has offices in regions such as Hong Kong, Beijing, Shanghai, Guangzhou, Singapore, Tokyo, Seoul, London, Los Angeles, New York, Sydney, and Dubai.
The group has been engaging with customers as well as the partner through frequent flyer programmes and also has a frequent guest recognition programme – Golden Circle. The hotel chain registered an annual turnover of around 2.56 billion TTM and has around 3,00,000 employees.
Strengths in the SWOT analysis of Shangri-La Hotels & Resorts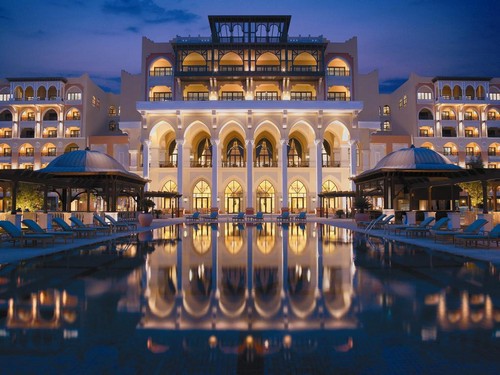 Strengths are defined as what each business does best in its gamut of operations which can give it an upper hand over its competitors. The following are the strengths of Starwood Hotels & Resorts :
Ambience: Shangri-La Hotels & resorts are known for the ambiance and the serene atmosphere that they provide to guests. The lush greenery, spacious rooms, and well-landscaped exteriors are a relief to business travelers who usually stay in the run of the mill corporate class hotels.
Business Philosophy: The business philosophy of the Shangri-La Group are centered around core Asian values such as humility, respect, courtesy, helpfulness, selflessness, and, above all, sincerity. These values ensure that the guests are treated with a lot of concern courtesy and respect and the highest importance is given to top quality service.
Service: Shangri-La Hotels & Resorts are famous for the top service quality and customers are given a lot of personal attention. The decor of the restaurant is imperial and the architecture inspirational and the service quality is consistent across all its properties.
Customer Loyalty programs: The visitors who stay frequently in Shangri-La Hotels & Resorts have a frequent guest recognition program titled Golden Circle which accumulates loyalty points for regular customers during each of their visits. These points are then renewed to avail a number of benefits such as room up gradation, free stays or luxury personalized meals. These programs have been able to create a loyal customer base.
Distinctive features: Shangri-La Hotels & Resorts has a number of distinctive features such as a waterfall in the Shangri-La Hotel in Singapore, smart functionalities for work and play in the Traders Hotel, Kerry Hotels at the Kowloon's waterfront etc.
Luxury Amenities: The hotels have round the clock butlers, foreign exchange counters, rooftop pools overlooking splendid scenery, pool cabana massages, sky gardens, waterfront etc.
Effective brand communication strategy: Quite unlike competitors who were using features and amenities to lure customers, Shangri-La Hotels & resorts used emotional appeal. The hotel chain has relied on campaign advertising for promotions and most of their campaigns have been closely linked to nature and shows escape from loneliness, and closeness to luxury.
Weaknesses in the SWOT analysis of Shangri-La Hotels & Resorts
Weaknesses are used to refer to areas where the business or the brand needs improvement.   Some of the key weaknesses of  Shangri-La Resorts & Hotels are:
Expansion plans: Shangri-La Hotels have been on an expansion spree to all parts of the world and they have opened a lot of hotels not just across Asia but also in other parts of the world. Keeping the image in mind the hotel has invested in major infrastructure developments which have cost them a fortune.
Ethical Issues: The Shangri-La Hotels & Resorts have been part of some animal protection controversies recently. The recent one was where the hotel was under the scanner for allegedly killing cats in a neighboring park.
High cost of maintenance: The hotel has a lot of focus on the maintenance of facilities and amenities which are high end. The hotel also trains their employees on a regular basis which also acts as a higher cost factor.
Opportunities in the SWOT analysis of Shangri-La Hotels & Resorts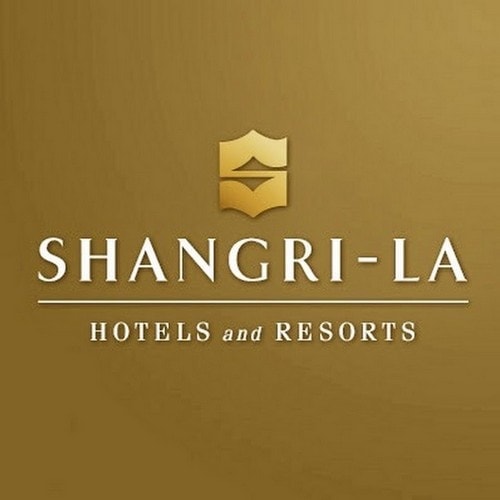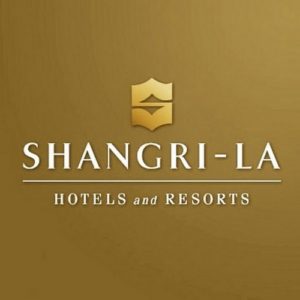 Opportunities refer to those avenues in the environment that surrounds the business on which it can capitalize to increase its returns. Some of the opportunities include:
Changing Market Trends: The trends in the hospitality market are changing. The customer is fussier but willing to pay more for value-added services. This means that hotels by focusing more on personalized attention can charge higher for their facilities.
Threats in the SWOT analysis of Shangri-La Hotels & Resorts
Threats are those factors in the environment which can be detrimental to the growth of the business. Some of the threats include:
Competition: The main competitors of Shangri-La Hotels & Resorts are Starwood Hotels & Resorts, Hilton, Wyndham Worldwide, and Intercontinental Hotels.
Liked this post? Check out the complete series on SWOT