Radisson Group of Hotels is an internationally acclaimed hotel chain owned by the Radisson Group headquartered in Minnesota, USA. The hotel chain owns prestigious hospitality brands like Radisson, Radisson Blu, Radisson Red, Country Inn, and Suites by Radisson and Park Inn by Radisson. The hotel chain which was first established in the year 1909 has more than a century of experience to its credit making it one of the oldest hospitality brands in the business.
Today Radisson owns almost 1000 properties across 73 countries in the world. Each sub-brand caters to a specific target segment and this has ensured that the hotel chain is able to standardize service across their hotels. Catering to primarily busy travelers, Radisson Hotels are known for their thoughtful attitude towards guests which helps them relax and unwind amidst their hectic schedules. 
Strengths  in the SWOT analysis of Radisson Hotels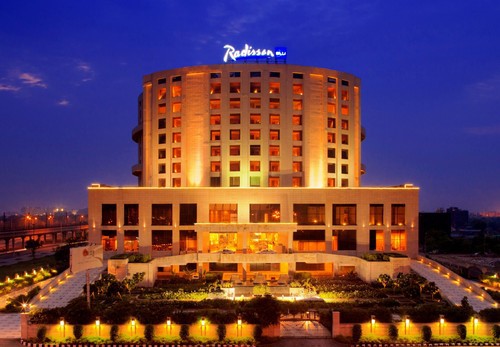 Strengths are defined as what each business does best in its gamut of operations which can give it an upper hand over its competitors. The following are the strengths of Radisson Hotels :
Service: As the tagline of Radisson indicates, the service motto of the hotel chain is "Yes I Can." The employees are trained to never say no or show disapproval for customer requests, always positive pleasant and willing to serve. This ensures that their service is top grade and consistent across their properties in various parts of the world.
Wide network: The Radisson Group has the presence in almost 73 countries across the world and has around 1000 properties. Though the majority of their hotels are in the United States where they have a wide network, the hotel chain has a strong presence in most of the
Service: Shangri-La Hotels & Resorts are famous for the top service quality and customers are given a lot of personal attention. The decor of the restaurant is imperial and the architecture inspirational and the service quality is consistent across all its properties.
Radisson Rewards: Radisson is popular for their rewards program which has often been considered as an industry benchmark. Their rewards scheme consists of member rates which are lower than the standard room rates for regular customers. Personalised service options, discounts on food and drink and free award nights. The points can be collected for stay across any Radisson Hotel and can be redeemed in any of their hotels as well.
Wide target segments: The hotel chain owns prestigious hospitality brands like Radisson, Radisson Blu, Radisson Red, Country Inns and Suites by Radisson and Park Inn by Radisson. While Radisson Blu refers to hotels outside the United States which cater to luxury travelers, Radisson Red is for young customers while Park Inn is for economy segment. Thus the hotel chain has something for all income customers which in turn helps them target larger audiences.
High brand recall: Radisson is a group of hotels with a unique brand identity which is synonymous with high-end service quality. Through their every moment matters tagline, which also reflects their service philosophy, the group has been able to emotionally connect with their customers.
Weaknesses in the SWOT analysis of Radisson Hotels
Weaknesses are used to refer to areas where the business or the brand needs improvement.   Some of the key weaknesses of  Radisson Hotels are:
Expansion plans: Radisson Group is planning to expand further into the Asia Pacific and this will also be backed by a restructuring and leadership change. This change will come with a lot of expenses and, may prove to be costly for the company. The restructuring and leadership change may also mandate the need for a change of culture which may be challenging.
High promotions costs: The Radisson Group is planning to reposition and rebrand itself for which the budget assigned is 200 million USD. At an age where the hotel business is facing cost management challenges, it may not be the right move.
Too much spread: Radisson Group has under its portfolio eight different hotel brands across eight segments and operations in more than 73 countries across various continents. This huge spread is creating a disconnect between the hotel categories and sub-brands. This is also confusing the customer who expects the same service quality in all Radisson hotels and does not realize that it may vary depending on which segment the sub-brand caters to.
Opportunities in the SWOT analysis of Radisson Hotels
Opportunities refer to those avenues in the environment that surrounds the business on which it can capitalize to increase its returns. Some of the opportunities include:
Changing Market Trends: The increased focus on service, is reducing the price sensitivity of an average customer. Business class hotels are benefitting a lot from the surge in corporate overseas travel. Yet another market trend that acts in favor of hospitality businesses are the lower costs of overseas travel which makes it important for hotel chains to have the presence in all parts of the world.
Threats in the SWOT analysis of Radisson Hotels
Threats are those factors in the environment which can be detrimental to the growth of the business. Some of the threats include:
Competition: The main competitors of Radisson Group are Shangri-La Hotels & Resorts, Starwood Hotels & Resorts, Hilton, Wyndham Worldwide, and Intercontinental Hotels.
Liked this post? Check out these detailed articles on
Topic of SWOT of Brands
Alternatively, check out the Marketing91 Academy, which provides you access to 10+ marketing courses and 100s of Case studies.