Accor Hotels is a conglomerate in the hospitality sector associated with prestigious hotel brands such as Novotel, Sofitel, Fairmont, Banyan Tree, and Raffles. Headquartered in France, the hotel group owns hotels, resorts, and vacation properties.
The conglomerate operates around 4300 properties employing around 2.5 lakh people across 100 countries. The conglomerate which registered an annual turnover of 1.93 billion Euros has hotels catering to the luxury segment, the mid-tier, as well as the economy segment ensuring that they cater to a huge customer base.
Their economy brand Ibis is a popular business class hotel and has won a number of awards and accolades in this category. Mercure, which is the Accor group's largest mid-tier hotel has around 750 properties across 50 countries. The hotel promises to deliver unique service experiences which will make their guests feel welcome every time they visit an Accor property.
Strengths in the SWOT analysis of Accor Hotels
The following are the strengths of Accor Hotels :
Presence across segments: Accor Hotels has something to offer to customers with any budget. Their economy hotels include Ibis, Formula 1, and Motel 6. In the mid-tier segment, the group has Mercure Hotels and Adagio. Their luxury brands include Novotel, Sofitel, Fairmont, Banyan Tree, and Raffles. Thus by catering to all income types, the hotel has ensured a huge customer base.
Network: Accor Hotels has a huge chain of hotels, resorts, and vacation properties. Their operation span across over a 100 countries across North, America, Latin America, Europe, North Africa, Asia Pacific and South Africa and they have a total of 4300 properties. This network is spread across a range of hotels and thus caters to people who travel frequently on business or pleasure.
Business Model: In a bid to fuel rapid expansion while not increasing costs aggressively, Accor Hotels has developed a franchising model. Thus today though Accor Group is one of the biggest players in the hospitality 2040 of their hotels are run by franchisees. They have strict norms for franchisees to follow and the group keeps a tab on the operations of their franchised properties ensuring that the quality is maintained.
Guest interaction: The core business philosophy of Accor Hotels is that guests are always made to feel welcome. Some of the features offered include lucrative loyalty programs, exclusive guest executives, and online check-in. All contact points right from the registration to check out is monitored and continual improvement is targeted in each.
Loyalty Programs: Accor Hotels is known to have one of the best loyalty programs in the business. Their frequent guests have access to a number of privileges such as free nights in collecting 2000 points, complimentary upgrade to higher classrooms, exclusive access to private sales, online check-in and privileged checkout.
Unique digital hospitality: The hotel chain maintains a database of over 60 million guests tracking their preferences and incorporating them into their services. The data thus collected is used to manage over a 100 country digital campaigns that run on social media platforms such as Facebook or Twitter.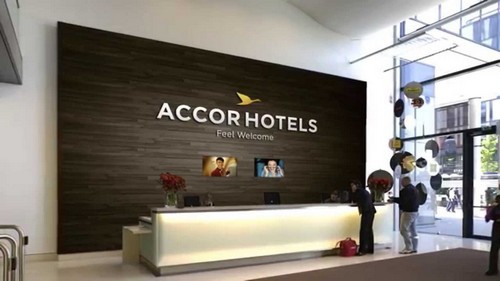 Weaknesses in the SWOT analysis of Accor Hotels
Some of the key weaknesses of  Accor Hotels are:
Losing to online businesses: In the mid-tier and economy segments, Accor Hotels is losing its business to small hotels and online businesses like Airbnb or Oyo Rooms. The hotel chain has been investing heavily in enhancing their services as well as their food and beverages section for which there has been a huge cash outlay.
Focus on franchising: Though franchising has helped the hotel chain cut its costs, the service levels, especially in their luxury hotels like Novotel, Sofitel, Fairmont, Banyan Tree, and Raffles, have suffered because of lack of adequate attention.
Overemphasis on sub-brands: The sub-brands of Accor like Ibis or Novotel or Mercuri are immensely popular and this is creating a disconnect in the customers' mind regarding the main company and customers hardly know the brand Accor.
Opportunities in the SWOT analysis of Accor Hotels
Some of the opportunities include:
Growth in emerging economies: There is a huge scope for hoteliering business in emerging economies in Asia and Africa and there is a surge in tourists to these destinations. The growth of business in these regions have also resulted in the surge in the number of business travelers giving a boost to brands like Ibis.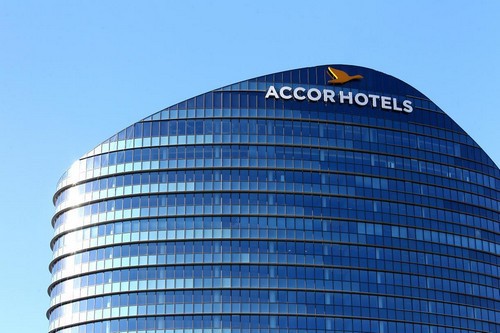 Threats in the SWOT analysis of Accor Hotels
Some of the threats include:
Competition: The main competitors of Accor Hotels are Starwood Hotels, Best Western, Cendant Corporation, Hilton Hotels Corporation etc.
Liked this post? Check out the complete series on SWOT