Lifebuoy is one of the oldest products from Unilever. Lifebuoy was the first soap to have a disinfectant chemical carbonic acid in it which gave it strong medicinal scent and red color. Lifebuoy is amongst the top 15 brands in the world and is a billion dollar brand from many years in the past.
Strengths in the SWOT Analysis of Lifebuoy :
Brand Credibility: Lifebuoy has been successful in gaining the trust of its customers have been in the market for over 100 years. Its health-centric approach and communication have helped it gain credibility and a loyal set of customers.
Medicinal approach: Lifebuoy has positioned itself as a product with a medicinal approach which could combat germs and provide a healthy disinfectant bathing soap.
Affordable: Lifebuoy has been priced at a range in order to be affordable to all kinds of markets especially rural markets.
Strong Distribution: Lifebuoy has a strong distribution channel worldwide which makes the product available in the farthest corner of various countries. Lifebuoy has made special efforts to be present in the rural markets where the demand for the product is really high.
Product Line Extension: Lifebuoy has been successfully able to extend its product line by bringing out successful products like hand wash, body wash and hand sanitizer. This has helped Lifebuoy increase its revenues.
Unilever Product: Lifebuoy has a competitive advantage coming from the armory of Unilever which provides it support in distribution as well as in finances.
Awareness campaigns with a social message: Lifebuoy has come out with various awareness campaigns meanwhile also giving a social message. Lifebuoy's "hath dhoye kya?"mission centered on proper hand washing during Kumbh Mela in India is a prime example of the same.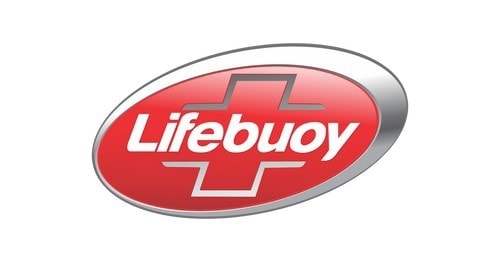 Weaknesses in the SWOT Analysis of Lifebuoy :
Perception of a male centric brand: Lifebuoy is perceived to be a male centric brand and even after many efforts by Lifebuoy to project the brand as a family brand.
Not popular in urban markets: While the brand has priced the product in order to be available for all especially rural markets, its urban market penetration is relatively low.
Perception as an inferior product: Due to its low prices and an image of "not being beauty soap", Lifebuoy is considered as an inferior product.
Opportunities in the SWOT Analysis of Lifebuoy :
Increasing disposable income: Disposable incomes of people around the world are increasing and thus it is also expected that consumption in the FMCG industry is going to increase which will eventually increase sales.
Promote Lifebuoy with a message: Unilever has concentrated in providing social messages by promoting its products. Lifebuoy has also been one of the many products which have been promoted with a social message. To add to this Lifebuoy should take up on missions to fight global epidemics.
Increasing health awareness: There is an increase in health awareness globally which can provide Lifebuoy an advantage considering its disinfectant composition.
Threats in the SWOT Analysis of Lifebuoy :
Intense competition: Lifebuoy is subjected to intense competition from various local as well as global products such as Dettol and Savlon etc. Intense competition impacts market share.
Market Cannibalization: Unilever has many products in same category such as Lux, Dove etc. Although all the products are positioned to different market segments but they cannibalize each other at a microscopic level.
Increasing awareness of Herbal products: Awareness of herbal based products is increasing globally. This can affect Lifebuoy's market which is essentially a chemical based product.
Liked this post? Check out the complete series on SWOT