Universal Parks & Resorts also known as the Universal Studio Theme Parks are a group of movie based amusements parks owned by the famous entertainment giant Universal Studios. Headquartered in Florida, Universal Studios has theme parks in multiple locations like Japan, Singapore, Moscow, and Beijing. The 7 theme parks owned by Universal are amongst the top most visited ones in the world's top 25 theme parks.
The theme parks are a fully owned subsidiary of NBC Universal which in turn comes under Comcast. The theme parks use themes from popular movies of Universal Studios to create fun rides and fantasy experiences. The guests are also given a chance to understand what happens behind the scenes during or after the picturization of popular sequences in their movies.
Universal Theme Parks Orlando Florida had around 41 million visitors in the year 2016 making it the world's most visited theme park of that year. In addition to just fun rides and studio experiences Universal Studio theme parks also has world-class hotels and restaurants with global cuisines.
Strengths in the SWOT analysis of Universal Parks & Resorts
Strengths are defined as what each business does best in its gamut of operations which can give it an upper hand over its competitors. The following are the strengths of Universal Studio Theme Parks :
Experience: Universal Studios understands what a theme park experience is all about and ensures that each of their attractions has something different to offer to the visitor. The experiences are a stark contrast to what people go through in their routine lives and promise excitement and fun. Many of these are multi-sensory experiences which engage all the senses and are highly unique.
Safety: One key parameter for rating a theme park is the level of safety it offers to customers. Universal Studios has always taken extra precautions to ensure that all their rides and experiences are high on safety and reliability. In fact, the stringent safety checks are a huge investment for such parks.
Intellectual Property: Each theme park creates a difference from their competition using their intellectual property rights which makes them exclusive owners of a theme. Some of the popular themes from Universal include Simpsons or Harry Potter. These intellectual properties ensure that the experiences are different and exciting and also guarantees clear differentiation between themes within a park.
Branding: Each theme in Universal is a chance for visitors to spend quality time with characters they have read in books or seen in their favorite movies. In fact, some of their popular themes like minions or Harry Potter touches an emotional chord with visitors who have watched these movies or read the book and are die-hard fans of them. This ensures a high brand loyalty and guarantees repeat visits.
Operational efficiency: One key parameter for customer satisfaction in theme parks is the amount of waiting time. No customer wishes to wait endlessly in queues for each ride and thus Universal Theme Parks are always focused on capacity management. For this, they make use of suspended reality with lights, sound, or props that eliminate boredom during waiting and engage the customers.
Usage of Technology: One of the biggest brands in the entertainment business Universal Studios has always been a pioneer of technology applications in the domain. This reflects in their theme parks as well where most of the rides and experiences are done using the latest technology in the market.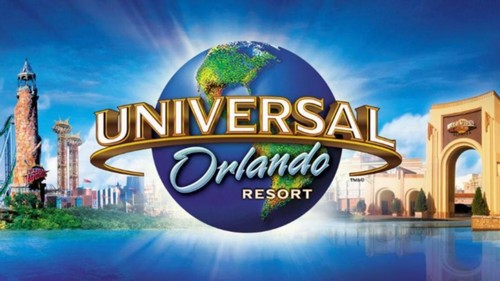 Weaknesses in the SWOT analysis of Universal Parks & Resorts
Weaknesses are used to refer to areas where the business or the brand needs improvement.   Some of the key weaknesses of Universal Studio Theme Parks  are:
Crowd Management: In some of their popular themes like Harry Potter, Universal has invested profoundly in crowd management technologies like virtual queuing systems which enable visitors to predict leaner queues and plan visiting times. However, in spite of such huge investments, the park still faces a lot of challenges from huge crowds which are unmanageable often resulting in dissatisfied customers.
Natural Calamities: The Orlando Theme park which is Universal's biggest money spinner has been in a region where hurricanes have been playing havoc. During Hurricane Mathew, for example, the theme park had to be shut down for a day which caused a huge loss of revenue for the business.
Sustaining the image: Theme parks .are all about innovation and creating new experiences every time. Thus in order to sustain the image, it is critical that they parks spend on new rides and experiences making it extremely costly.
Opportunities in the SWOT analysis of Universal Parks & Resorts
Opportunities refer to those avenues in the environment that surrounds the business on which it can capitalize to increase its returns. Some of the opportunities include:
Changing customer preferences: The propensity to spend since most families have become dual income is growing. More people travel with family on leisure and there is growing exposure to movie franchises even in emerging economies. All these acts as opportunities for theme parks.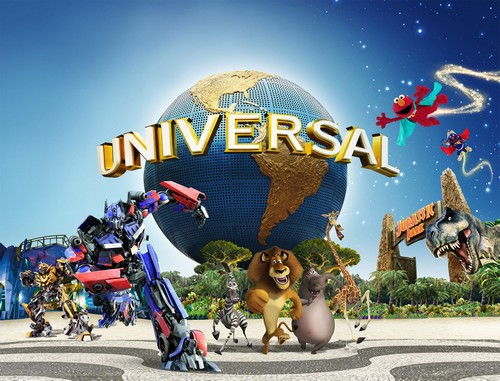 Threats in the SWOT analysis of Universal Parks & Resorts
Threats are those factors in the environment which can be detrimental to the growth of the business. Some of the threats include:
Competition The main competitors of Universal Studio Theme Parks are Disney land and Sea World.
Liked this post? Check out the complete series on SWOT