Maaza is a mango flavored drink that is currently owned by Coca-Cola Limited. Very popular amongst families and children, the drink is sold in Eastern Europe, Asia, Middle East and Africa. The drink which is the market leader in the fruit juice category in India has close competition from Frooti of Parle Agro and Slice from Pepsi.
Though during the initial years Maaza was sold in Pet Bottles in order to combat the closest rival Frooti better today Maaza is also available in cartons. Maaza is positioned as a mango drink made from Alphonso Mangoes which is also considered as the king of mangoes in India. Maaza was launched in India in 1976 by the Union Beverages factory following which it grew in popularity. It became a part of Coca-Cola in the year 1993.
Strengths in the SWOT analysis of Maaza :
Strengths are defined as what each business does best in its gamut of operations which can give it an upper hand over its competitors. The following are the strengths of Maaza:
Market leadership: As of 2016 Maaza is the market leader in the fruit-based drinks category in India with a market share of 48 %. Its closest competitor Frooti is way behind with just 25.3 % of the market share. In the 630 million juice market this serves as Maaz; biggest strength.
Presence across the world: Maaza has a market in most parts of the world and is currently sold in Eastern Europe, Asia, Middle East and Africa. It is the leader in the Middle East and Africa and also ranked second in Europe while being the market leader in both India and Pakistan
Customer recognition: Quite contrary to other soft drinks Maaza through the characteristics taste difference from competitors has been able to secure a fan following in India and other markets. Customers are loyal and trust the brand more than the competition.
Powerful branding: The Company has used a variety of tools and channels in combination with each other to create a powerful relationship between Maaza and mangoes. The brand has always been endorsed by young celebrities and thus has an association with youthfulness and vigor as well.
Widespread distribution: Coca-Cola has always been famous for its network of distribution and the company ensures that their drinks reach even remote villages. Maaza has both first and second level distribution and adopts a Vertical marketing system of distribution.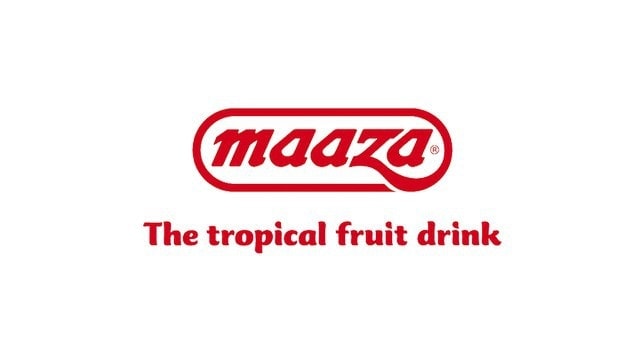 Weaknesses in the SWOT analysis of Maaza :
Weaknesses are used to refer to areas where the business or the brand needs improvement. Some of the key weaknesses of Maaza are:
Monotonous advertising pitch: Both Frooti and Slice have changed their advertisements and given themselves a much-needed makeover with the result that they have been suddenly able to grab the attention of the customer.
Single Flavour: Maaza though it tried to launch other flavored drinks like pineapple and orange eventually withdrew those drinks since they were unable to gain a significant market share. This could be a weakness since there is too much dependence on the mango flavor.
Weak brand ambassadors: In India, while Frooti was being endorsed by Shah Rukh Khan and Slice by Katrina Kaif Maaza was using beginners like Varun Dhavan. This has worked against the brand image giving more visibility to competitors.
Overconfidence: Coca-Cola is riding on the success story of Maaza and is overconfident of it is unbeatable. This may prove to be its weakness since they do not seem to be investing too much in branding Maaza.
Opportunities in the SWOT analysis of Maaza :
Opportunities refer to those avenues in the environment that surrounds the business on which it can capitalize to increase its returns. Some of the opportunities include:
The shift of preference: Across the world consumers are shifting from aerated drinks to fruit juices and this has increased the per capita consumption of most drinks in the fruit juice category.
Huge unexploited market: A research conducted by Coca-Cola on its fruit drinks business revealed that in spite of it being in the market for close to four decades only 20 % of Indians have tasted the drink so far. The company can exploit the remaining 80 % of people who are yet to taste the drink which is a huge number.
High tax for aerated drinks: The taxes on fizzy drinks in most of the countries are high and because of this they are categorized in tandem with tobacco and alcohol. This is an opportunity that most companies try to bridge by focussing more on fruit juices.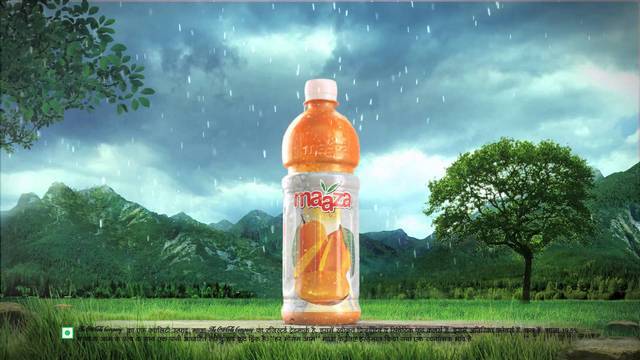 Threats in the SWOT analysis of Maaza :
Threats are those factors in the environment which can be detrimental to the growth of the business. Some of the threats include:
Competition: The Company faces a lot of competition from brands such as Slice and Frooti who are in a constant struggle to become market leaders…
The threat of substitution: There is a lot of negative marketing on how flavors used in fruit drinks are toxic to the body. This makes people substitute these drinks with juices made from fresh fruit.
Frooti's sudden spurt of growth: Frooti which was number three in the Indian market overtook its nearest rival Slice in 2016 through a new logo and a change of strategy. It is expected that they will try to oust Maaza next.
Liked this post? Check out these detailed articles on
Topic of SWOT of Brands
Alternatively, check out the Marketing91 Academy, which provides you access to 10+ marketing courses and 100s of Case studies.