Marks & Spencer is a popular retail company that deals in clothing and accessories and is headquartered in London. The retailer has a presence in a number of categories like formal wear, casual wear, sportswear, party wear, hosiery, eyewear, footwear, and accessories and targets men, women, and children. The company essentially divides its operations into two UK and international.
About Marks and Spencer
Type: Multinational retailer
Industry: Retail
Founded: 1884
Founders: Michael Marks and Thomas Spencer
Headquarters: London
Area served: Worldwide
Key people: Archie Norman (Chairman) and Stuart Machin (CEO)
Number of employees: 78,000+
Brands: Per Una, Autograph, Goodmove, Rosie, Blue Harbour, M&S Collection, Boutique, Jaeger, M&S Energy
Marks and Spencer has a network of 1,487 stores and 98 websites globally, and together, across our stores, support centers, warehouses, and supply chain, our 65,000 colleagues serve over 30 million customers each year.
As the company celebrated its 120th anniversary in the year 2004, it had around 3000 plus stores in around 30 countries across the globe and a market capitalization of USD 11.6 billion. Today Marks & Spencer is one of the top retail brand and a force to reckon with in the retail space globally.
SWOT Analysis of Marks and Spencer (M&S)
In this article, we deep dive into the swot analysis of Marks and Spencer and look into their strengths, weaknesses, opportunities and threats.
Strengths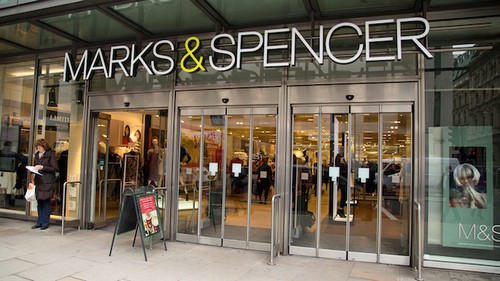 Strengths are defined as what each business does best in its gamut of operations which can give it an upper hand over its competitors. The following are the strengths of Marks & Spencer :
Strong Brand Reputation: In 2022, Marks and Spencer had a brand value of 2.15 billion U.S. dollars. Marks & Spencer positions itself as a high-end value product that targets the premium segment. In sync with their brand image, the products sold by the retailer, especially in the clothing line are stylish, modern, and sophisticated. This has resulted in a clear branding and customers are sure of what to expect from a Marks & Spencer store.
Quality of Products: Marks & Spencer's has high quality of products. They run strict quality standards. This ensures their continuous product appeal.
Product Mix: There is a wide range of products and brands available with Marks & Spencer.

They have Trendy clothing, elegant home décor, furnishings, beauty products, wines, and floral pleasures. Thus a customer with varying demand will likely be happy at Marks and Spencer.

Private labels: In addition to selling premium brands like Louis Vuitton, Vero Moda, and Versace, Marks & Spencer also has its own labels in almost all categories. Some of their popular private-label brands include Per Una, North Coast, Indigo Collection, Autograph, and Classic Collection. These private labels have been successful in making customers familiar with the name Marks & Spencer and also improved brand recall.
Innovations: Across the 150 years of operations, Marks & Spencer has been in the race primarily because of their spirit of innovation. Innovation in Marks & Spencer is also synonymous with creativity and communication and people across levels are encouraged to think out of the box and suggest ideas wherever they feel necessary, This free spirit of innovation is the company's biggest strength.
Sustainability:

Marks & Spencer is focused on the green revolution and keeping up with the demands of the customers, M&S has made considerable progress in

sustainability

. Their "

Plan A

" campaign is a shining example of ecologically responsible business practices.

Diversity: Marks & Spencer has around 80,000 employees who work in their showrooms and offices around the world. The company encourages diversity and thus has people from all ethnicities, religions, and genders. The company is also an equal-opportunity employer and ensures that there is no discrimination of any kind at the workplace. All these factors ensure that the employees are culturally sensitive and understand the customer better.
Multichannel presence: Marks & Spencer have both brick-and-mortar and online stores and also offers franchising options. The company operates 300 full-line stores, 910 stores in the United Kingdom, 220 owned and 310 franchised Simply Food Stores. In addition to this, they also have an online store from where customers across the world can shop for Marks & Spencer merchandise.
Devoted Customer Base: Marks and Spencer have a devoted customer base. This is because of their loyalty programs. In fact, back in 2015, a survey was conducted on Customer loyalty and M&S was the first in the UK.
Supply chain and responsible sourcing: Marks and Spencer has a stringent supply chain and sourcing policy in place. The result of this is strong inventory management and a distribution network that runs like well-oiled machinery. This ensures prompt delivery of products.
Financial Strength: Marks and Spencers has excellent financial strength which is reflected in its 2022 Financial results. The sales of M&S were up by 11.5% in international sales, 8.7% in food sales, and 11.5% in home and clothing. This shows the firm achieving growth across the board.
Weaknesses
Weaknesses are used to refer to areas where the business or the brand needs improvement. Some of the key weaknesses of Marks & Spencer  are:
Inability to penetrate successfully in foreign markets: Marks & Spencer primarily has a presence in Europe, United Kingdom, and the United States. Though they have opened stores in Asia and Middle Eats they have been unsuccessful in winning customers primarily because most of their designs are Western and not traditional.
Customer satisfaction: The customers are Marks & Spencer often exhibit low satisfaction levels and there have been a lot of issues with respect to the returns policy as well as the in-store experience. This has resulted in poor brand loyalty and increased brand switching.
Supply Chain Scalability: One of the biggest weaknesses that Marks & Spencers has is poor scalability of the supply chain. Though the company has been trying to offer global access to their merchandise through their online store they have been unable to scale up their supply chain to deliver to all locations globally. Though they have tried to reach out to Asia because of inventory situations and unsold stock they have to resort to end-of-season sales to sell off their merchandise.
Challenges in Fashion: There are many fashion competitors rising up affecting Marks and Spencer adversely. So if the company compares itself to competitors rising in this industry, it might be lagging behind. It is definitely falling in the clothing market.
Cost of Doing business: Marks and Spencer is saying clearly that the cost of doing business is high for them and this will affect the company in the long run. In fact, although there is growth in sales in some departments, internationally, the cost of doing business has grown by 30% as per M&S. This affects profit by almost -24%.
Job Cuts and stores being closed: Marks and Spencer might close 30 stores over the next decade whereas it has already closed 59 stores and cut 7000 jobs. The pandemic affected the business heavily and cost of doing retail business is affecting it more.
Opportunities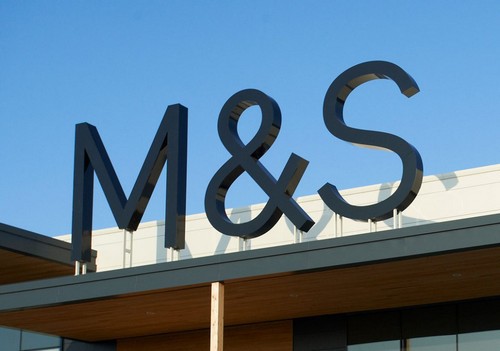 Opportunities refer to those avenues in the environment that surrounds the business on which it can capitalize to increase its returns. Some of the business strategies that Marks and Spencer should run include:
New Segments: Fashion is an evolving business and new segments come up on a regular basis. In Asia, there is a huge demand for ethnic and traditional wear which currently Marks & Spencer has been unable to capitalize on. This is one area that can show a lot of promise to the retailer.
Sustainability Initiatives: Marks & Spencer may benefit from its sustainability initiatives because customers themselves are looking for sustainable options. The PLAN A initiative of Marks and Spencer will drive customers to the brand.
E-commerce: With the expansion in the E-commerce segment, Marks and Spencer can look forward to better turnover and reach. More and more customers are becoming used to E-commerce and by tying up with top E-comm brands, the brand can boost its sales.
Growing Food sales: Food sales of Marks and Spencer is a growing segment and have performed consistently. In 2022, it touched 6.6 billion British pounds.
Service Excellence: Focusing on better customer interactions, both offline and online, will boost client satisfaction and retention for Marks and Spencer.
Product Revamp: Revamping products in the clothes and home department will help the brand revamp its product strategy as well as get back lost customers and win the market back from competitors.
Cost Control: As the cost of doing business is growing, better analytics and cost control measures will help the brand keep the costs down, thereby resulting in better profits. This in turn makes stakeholders happy which will help the brand get more investments and bounce back.
Threats
Threats are those factors in the environment that can be detrimental to the growth of the business. Some of the threats include:
Competition: The main competitors of Marks & Spencer are Uniqlo, Gap, Tommy Hilfiger, Zara, and United Colors of Benetton.
Pandemic: The pandemic as well as any such global issues affects retail industries very badly. This is also something that happened to a premium chain like Marks and Spencer and surely led to the erosion of cash reserves.
Changing Customer Preferences: In the fashion industry, changing customer preferences are a major threat to any fashion company. Thus, M&S has to take efforts to keep up with the preferences else these consumer preferences will become a threat.
Financial Instability: With rising costs, if profits do not rise, this can result in financial instability. Thus at all times, the company needs to have a keen eye on its profits vs its costs.
Here is a full video on the history of Marks and Spencer.
This was about Marks and Spencer SWOT.
Liked this post? Check out the complete series on SWOT