Xerox Corporation, headquartered in Norwaik, Connecticut established the Document Technology market in the world and is still leading the global market. It also operates in the service industry through business processing and IT outsourcing business. In the recent past, Xerox has faced strong competition from companies the likes of HP and Canon and is losing out on revenues.
Strengths in the SWOT Analysis of Xerox :
Leading Market Position in Document Technology: Xerox established the managed print services (MPS) market and has continued to be the market leader ever since. The Strong market position allows Xerox with operational strength as the bottom line and cash flow will keep getting stronger.
Strong Product Portfolio in Document Technology: Xerox has brought in a wide range of products in the Document Technology segment. It keeps on bringing new product and services in its portfolio which gives it a competitive edge. Market leadership in Document Technology has helped Xerox to invest more in its Business process outsourcing and IT outsourcing businesses.
Annuity revenue model: Xerox follows an annuity model of generating revenue that drives recurring cash flow for the company. About 85% of the company's revenues was annuity-based revenue which provides the company security and strong cash generation.
Strong Brand Identity and recall: Xerox has been called synonymous to photocopy and print which shows how Xerox has dominated the market and built up a strong brand identity and brand recall.
Focus on innovation: The major reason for Xerox to maintain its market leadership is its focus on R&D and innovation to enhance and improve its current product portfolio and expand the application of its products.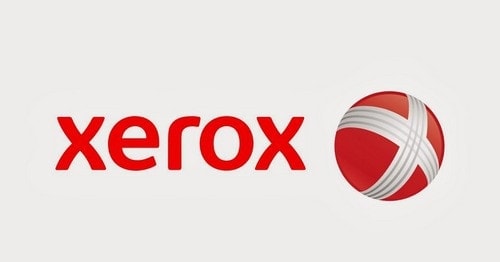 Weaknesses in the SWOT Analysis of Xerox :
Overdependence on mature markets: Xerox generates a major portion of revenue from mature markets in the US and Europe. High dependence on particular markets exposes the company to volatility in political and economic conditions of those markets.
Decreasing Revenues: Xerox has faced the decrease in revenues in the recent past due to increase in competition especially in the Document Technology market. The revenue in FY2015 decreased by over 7% which is a sign of concern for the company.
Opportunities in the SWOT Analysis of Xerox :
Positive outlook for digital printing:  In the past few years, the global printing market has grown significantly and is expected to grow at a CAGR of 7% in the next 3 years. The company's digital portfolio is well positioned from the increase in the digital printing market.
Strong growth in MPS market: The managed print services market is expected to grow at a CAGR of 14.8% until the year 2024 and the North American market is expected to dominate the demand and Xerox, which is well established in the North America, can certainly expect to benefit from the growth in the market.
Global healthcare BPO market growing: The global healthcare BPO market is expected to grow at a CAGR of 10% till the year 2021. Xerox offers various health-related services through its BPO and hence is expected to benefit from the demand.
Strategic acquisitions: Xerox has strategized its acquisitions in recent past in order to expand geographically and reduce competition. For instance, Xerox acquired Ventiv Patient Access Solutions Health Company in order to expand its portfolio in pharmacy solutions.
Threats in the SWOT Analysis of Xerox :
Increasing adoption of paperless workflows: The Document Technology is threatened by the increasing adoption of paperless workflows. With an advent of mobile devices and smartphones, emphasis on developing paperless workflows has increased and thus it is a threat to the Document technology industry.
Intense Competition: There is significant competition in the market in which Xerox operates since it is completely driven by technological developments. Xerox competes with companies like TeleTech, IBM, and Genpact etc. in the services segment and Canon, JP and Konica Minolta etc. in the Document Technology segment. Intense competition leads to pricing pressures and thus profitability gets affected.
Liked this post? Check out these detailed articles on
Topic of SWOT of Brands
Alternatively, check out the Marketing91 Academy, which provides you access to 10+ marketing courses and 100s of Case studies.